Lakefront Communities
Beverly Shores, Dune Acres, Ogden Dunes, & The Pines
Four unique communities, one fantastic view. These communities offer world-renowned architecture, stunning beaches, and seemingly endless trails. Together, they span nearly the entire 15-mile stretch of coastline from West Beach to Mount Baldy. Whether you're looking to tackle the Diana of the Dunes Dare or drive along the Century of Progress Homes from the 1933 World's Fair, you'll never be far from spectacular views of Lake Michigan. Please be considerate when visiting Dunes Acres and Ogden Dunes as they are mostly residential.
Beverly Shores
Beverly Shores is an architectural feat that juxtaposes the rough wildness of the Lake Michigan shore against some of America's most famous architectural landmarks. Known as the five Century of Progress Homes, these feats of contemporary design and technology were built to wow audiences at the 1933 Chicago World's Fair. They have stood the test of time, having been transported to Beverly Shores by barge to establish a resort community.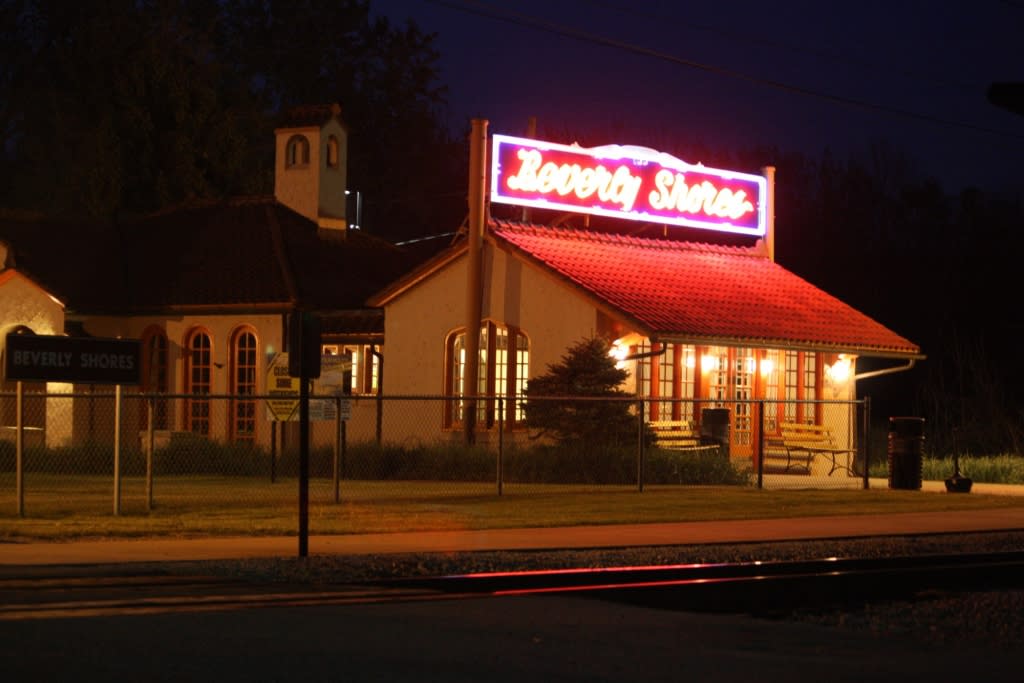 Today, people can drive or walk along Lake Front Drive to see the homes' exteriors year-round, several of which are being restored. Lake Front Drive is a great place to view the lake during the summer, see the changing leaves during the fall, and view the glassy shelf ice during the winter. Surrounded by the Indiana Dunes National Park, it's also home to the Lake View Picnic Area, Great Marsh Trail, and Depot Museum and Art Gallery.
Dune Acres
Dune Acres is located right on the shore of Lake Michigan, surrounded by the wooded beauty of the National Park. Conjure up images of frisbees, flip-flops, and beachside cookouts, and you'll get an idea of what life is like. Most of Dunes Acres is residential.
Ogden Dunes
Ogden Dunes began life as a resort community. Once home to the highest ski jump in the U.S.A., it was taken down in 1932. The town's charm has long outlasted fairweather pursuits, and Ogden Dunes has become one of the region's most upscale communities for year-round residents. Most of Ogden Dunes is residential.
The Pines
The Pines, with its mid-century ambiance, is a tiny borough just outside Michigan City. Featuring well-preserved motor lodges straight out of the 50s, visiting here is like taking a trip back in time.
501 Gateway Blvd., North

219-983-9500
The Hilton Garden Inn Chesterton offers a great location near Interstate 80-90, Interstate 94, and US HWY 49. Just minutes away from Valparaiso University, Urschel Laboratories, Indiana Dunes…
6118 Melton Rd.

219-762-8857
The Super 8 by Wyndham Portage is located in the heart of the Indiana Dunes area, with easy access to both I-94 and the Indiana Toll Road (I-90). Its central location is perfect for families…
2101 E. Morthland Dr.

219-465-6225
Welcome to the newly renovated Fairfield Inn and Suites, Valparaiso where they feature new guest rooms, lobby, and building exterior. The only Marriott within walking distance of Valparaiso…