Paddling
Our recipe for the perfect day? Just add coastlines, dunes, trails, and plenty of water. Luckily, there's no shortage of lakes, creeks, and waterways to satisfy your inner aquaphile. Prepare your arms—and eyes—for mile after mile of majestic water routes, dune-lined shores, and stunning views of the surrounding communities. Take it easy and rent a boat, or bring your own watercraft and embark on an adventure over lake chains and lush parklands. Either way, it's one of the best ways to get to know the Indiana Dunes area.
Boasting some of the best paddling in the Indiana Dunes, the Lake Michigan Water Trail gives paddlers an in-depth, first-hand look at the diverse ecosystems of Northwest Indiana with each…
Forget the dumbells and cable machines, the Kankakee River National Water Trail offers 85 miles of shoulder-burning, bicep-making paddling through county, state, and national parks. Feel the…
Think of it as floating meditation. Feel your shoulders drop and your stress melt away as you dip your paddle into the serene water of the Valparaiso Chain of Lakes. Located on the north side…
Let's Paddle the Dunes!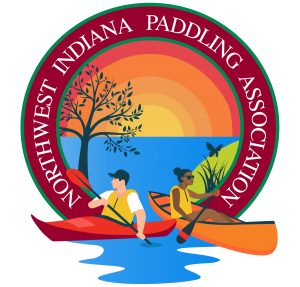 Get the lowdown on safety and accessibility as well as detailed launch information from the Northwest Indiana Paddling Association:
The Indiana Dunes is one of the most biodiverse parks in the U.S., and the Backpacks for Naturalists program offers…
Why hurry? Take the time to wander and let your senses take in the sights, sounds, and smells of the Indiana Dunes.
Lose yourself in the beauty of the Indiana Dunes. Of course, you won't really be lost—we've got…
Fishing season? Try seasons . With this many inland lakes, creeks, shorelines, and deep waters, we're…
Calling all leisure riders, mountain bikers, road warriors, and BMX enthusiasts. No matter your wheels, you'll…
Life in the Indiana Dunes is like a day at the beach. That's because we have 15 beautiful miles of…
Shake off the sand south of the Indiana Dunes! Dig up real savings with Indiana Dunes Deals and make the most of your vacation. Discounts ranging from a free scoop of ice cream to savings on…
Share your adventures with us by tagging #IndianaDunes
Shaped by nature, made for adventure. In the Indiana Dunes, it's all about fun times and tan lines—from…
Shake off the sand south of the Indiana Dunes! Dig up real savings with Indiana Dunes Deals and make the most of…
Don't just experience the Indiana Dunes; take it home with you. Find your new favorite T-shirt, hoodie, or…
There's a reason Indiana Dunes National Park was named the #1 pet-friendly attraction in the state of Indiana…
It's not all sand-fringed lakes and epic sunsets. Here, you'll find a vibrant arts scene stoked by a…
Feel like family with intimate accommodations that range from nature-inspired retreats in the woods…
A convenient stay located near downtown? What about a country retreat heaped in Old World charm? Or…