Backpacks for Naturalists
The Indiana Dunes is one of the most biodiverse parks in the U.S., and the Backpacks for Naturalists program offers free explorer backpacks for daily use. Each backpack contains binoculars, field guides, activity ideas, and other useful items for your adventure.
Visit any of the locations below for a backpack. Just leave your name and contact information.
Calling all leisure riders, mountain bikers, road warriors, and BMX enthusiasts. No matter your…
Our recipe for the perfect day? Just add coastlines, dunes, trails, and plenty of water. Luckily…
Why hurry? Take the time to wander and let your senses take in the sights, sounds, and smells of the…
Explore the Dunes Your Way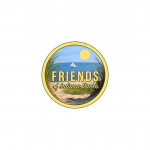 We're grateful for the opportunity to bring the Backpacks for Naturalists program to you. We'd especially like to thank Friends of Indiana Dunes for their support.
We hope you'll take advantage of this unique opportunity to explore all the Indiana Dunes area has to offer.