Bicycling
Calling all leisure riders, mountain bikers, road warriors, and BMX enthusiasts. No matter your wheels, you'll find trails, terrains—and trains—to ride in the Indiana Dunes area. Wind around the paved, 2.5-mile Dunes-Kankakee Trail from the Indiana Dunes Visitor Center to the Indiana Dunes State Park.
Hop on the South Shore Line for a rail-to-trail adventure around the Indiana Dunes and Chicagoland areas. Test your skills and endurance on the twists and turns of the 10-mile Outback Trail, or show off some burly grinds on the Steel Wheels BMX Track.
Mountain bikers of all experience levels will have a blast in the Indiana Dunes area! Twists, turns, and (optional) obstacles will test your mountain biking skills.
For road-cycling purists, we have paved paths through natural areas and, if you don't mind sharing the road with vehicles, bike routes that take you on country roads through our communities.
Take your bike on labeled, bike-friendly South Shore Line trains available on select days from April through October.
Want to explore the Indiana Dunes area but didn't bring your bike? Stop at the Indiana Dunes Visitor Center and rent one from Pedal Power.
Greenways + Blueways App
Looking for a map on the go? NIRPC has you covered. The Calumet Greenways + Blueways app maps bicycle/pedestrian facilities and water trails in the Northern Indiana region. Download the app from the App Store or Google Play.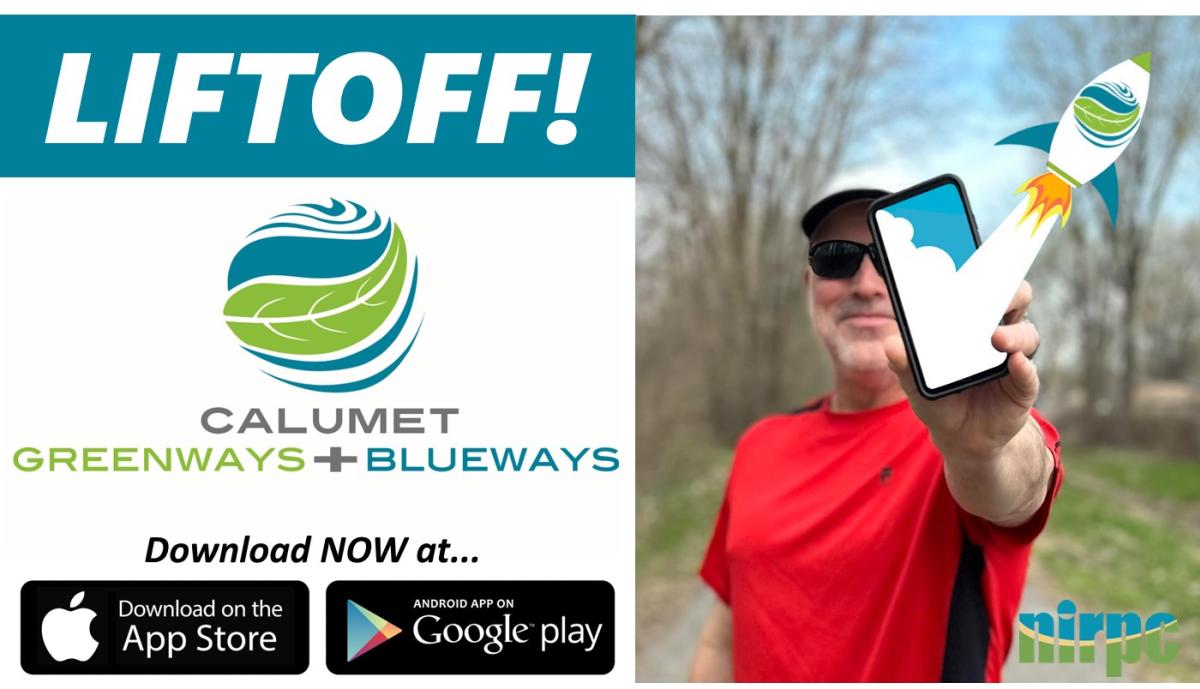 Be sure to stay on trail designated bicycling or multi-use trails. Bikes are not allowed on the dunes.
Feel like family with intimate accommodations that range from nature-inspired retreats in the woods…
A convenient stay located near downtown? What about a country retreat heaped in Old World charm? Or…
Life in the Indiana Dunes is like a day at the beach. That's because we have 15 beautiful miles of…
Calling all leisure riders, mountain bikers, road warriors, and BMX enthusiasts. No matter your wheels, you'll…
Fishing season? Try seasons . With this many inland lakes, creeks, shorelines, and deep waters, we're…
Lose yourself in the beauty of the Indiana Dunes. Of course, you won't really be lost—we've got…
Our recipe for the perfect day? Just add coastlines, dunes, trails, and plenty of water. Luckily, there's no…
Why hurry? Take the time to wander and let your senses take in the sights, sounds, and smells of the Indiana Dunes.
Each fall, local organizations come together to lead over 100 events in ten days to celebrate the wide variety of outdoor adventures you can have in Northwest Indiana. The Indiana Dunes…
Accessible Adventures in the Indiana Dunes Everyone should have the opportunity to enjoy the great outdoors. Whether you're looking to hike, bird, paddle, or just wander and take in the…
Hike, bike, paddle, bird, and fish at the Indiana Dunes! Local adventurer Paul Osborn can show you some of the many adventures just waiting to be discovered. Paul starts his adventure at the…
Don't just experience the Indiana Dunes; take it home with you. Find your new favorite T-shirt, hoodie, or accessory in our online gift shop. Show off your love for the Indiana Dunes!
Shaped by nature, made for adventure. In the Indiana Dunes, it's all about fun times and tan lines—from…
Shake off the sand south of the Indiana Dunes! Dig up real savings with Indiana Dunes Deals and make the most of…
Don't just experience the Indiana Dunes; take it home with you. Find your new favorite T-shirt, hoodie, or…
There's a reason Indiana Dunes National Park was named the #1 pet-friendly attraction in the state of Indiana…
It's not all sand-fringed lakes and epic sunsets. Here, you'll find a vibrant arts scene stoked by a…