Indiana Dunes Flower Quest—APRIL
Spring is truly a magical time at the Indiana Dunes, full of colorful wildflowers bursting like fireworks all across the region! But you'd better act fast—these natural beauties bloom in spring and quickly fade in the summer foliage. 
How many of these fleeting wildflowers can you find? We've created an online reference below for you to track your progress. In the interest of being environmentally friendly, we encourage you to keep a mental note of your progress or take notes using your smart phone.

Need some help identifying your discoveries?  Try identify.plantnet.org.
A Note on Invasive Wildflowers
The Indiana Dunes are home to so many beautiful wildflowers. Unfortunately, not all of them belong here. Over the years, non-native species have taken root in the region, crowding out native species that are crucial for supporting fragile ecosystems. The parks, non-profit organizations, and volunteers work diligently to restore these areas.
If you spot an invasive species, please leave it be: it takes careful oversight to remove these plants without damaging the area, and poison ivy, ticks, and sometimes even toxins from the plants themselves can be a hazard.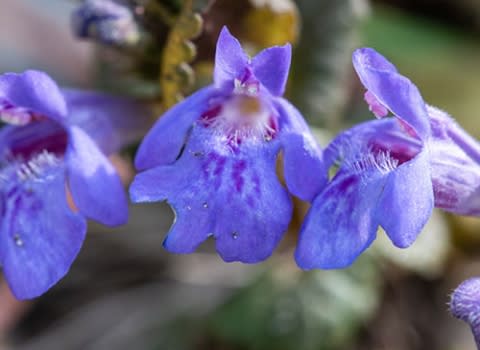 Gill Over the Ground
This plant has many names, including ground-ivy, creeping charlie, alehoof, catsfoot, field balm, and run-away-robin. It was even known as "ale ivy" because it was used in beer! It is a non-native, invasive plant in the U.S. And as anyone who's had this in their yard might know, it has an extensive root system that crowds out other plants and makes it quite tough to pull!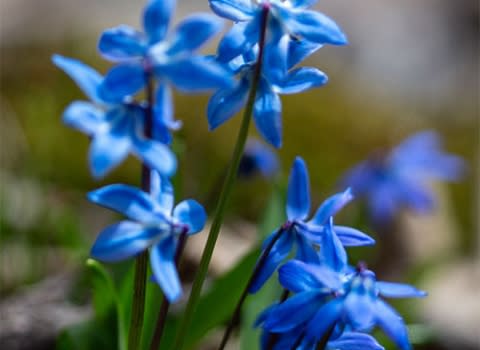 Scilla
These blue-flowered plants are part of the lily family, and small patches have generally been found at the bases of trees at the Duneside Shelter in the Indiana Dunes State Park. These non-native plants were brought over from Europe as ornamental plants many years ago, and then spread from the manicured gardens where they began.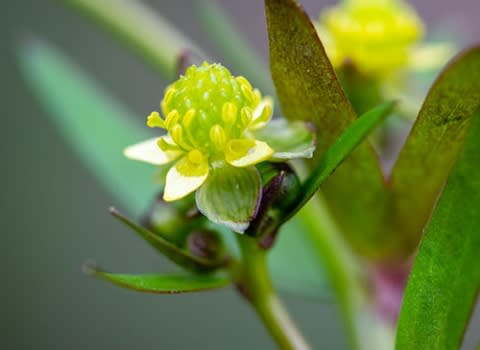 Small-Flower Crowfoot
These small flowers are part of the buttercup family, and are also commonly known as "kidneyleaf buttercups" because of the shape of the basal leaves on the long stalks at the base of the plant (not the stem). Their petals are some of the smallest of all the buttercups. Oh, and don't let the name "buttercup"fool you: these plants are toxic!
Ranger Kim with Indiana Dunes National Park leads a hike down the Heron Rookery Trail during the amazing wildflower bloom. Learn how to identify wildflowers and discover the mystery of the…
Shaped by nature, made for adventure. In the Indiana Dunes, it's all about fun times and tan lines—from…
Shake off the sand south of the Indiana Dunes! Dig up real savings with Indiana Dunes Deals and make the most of…
Don't just experience the Indiana Dunes; take it home with you. Find your new favorite T-shirt, hoodie, or…
There's a reason Indiana Dunes National Park was named the #1 pet-friendly attraction in the state of Indiana…
It's not all sand-fringed lakes and epic sunsets. Here, you'll find a vibrant arts scene stoked by a…
The story of the monarch butterfly is one of incredible transformation and epic travel. We are also part of this adventure, and each of us can play a key role in the survival of the monarch…
Plant Your Own Monarch Garden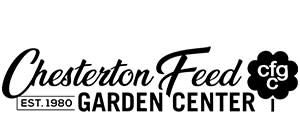 Save 25%
Applies to any 3 Butterfly-Loving, 1 Gallon Perennials (Regular price, in-stock perennials only. While Supplies last)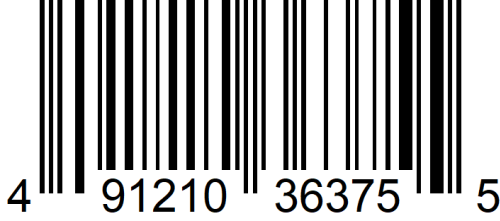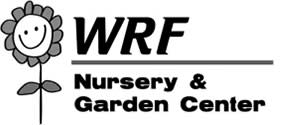 15% Off
Applies to native plants and monarch butterfly plants. Valid on regularly priced plants, shrubs, and trees only. Show this coupon at the register.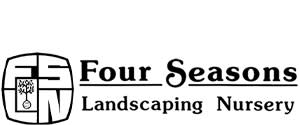 15% Off
Applies to native plants and monarch butterfly plants. Valid on regularly priced plants, shrubs, and trees only. Show this coupon at the register.
Feel like family with intimate accommodations that range from nature-inspired retreats in the woods…
A convenient stay located near downtown? What about a country retreat heaped in Old World charm? Or…