Bikes on trains service temporarily unavailable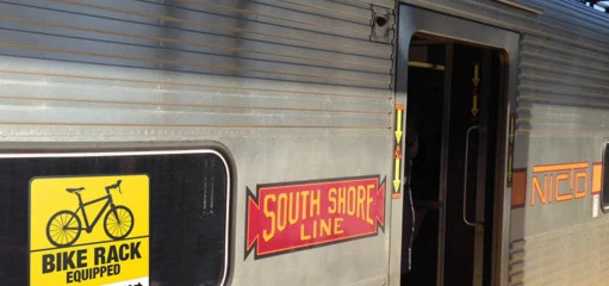 Bikes on trains service temporarily unavailable
Due to Double Track NWI project construction and related busing between stations, no bikes will be permitted between South Bend and East Chicago stations until further notice.

Take your bike on labeled, bike-friendly trains available on select days from April through October.
Bike-friendly train cars with bike racks are identified with the bike symbol prominently located on the windows of the train car.
Enter and exit the bike-friendly cars through the center doors and insert your bike into one of the self-locking bike racks. Bike racks are provided free of charge on a first-come…
Access Trails and attractions along the southern shores of Lake Michigan from Chicago to South Bend, Indiana.
USE THE FOLLOWING RESOURCES TO PLAN YOUR BIKING ADVENTURE
CONVENIENT
ONE-DAY
BIKE ADVENTURES
READY TO RIDE?
Bike trails are conveniently located by our train stations. Learn more about regional trails and nearby attractions by downloading a station brochure.
EXPLORE MORE