Indiana Dunes Visitor Center
The best way to live like a local is to learn from a local. Start your trip at the Visitor Center and chat with our destination ambassadors — they're our experts on everything Indiana Dunes has to offer. From activities and attractions to dining and shopping, they'll help you curate the perfect vacation itinerary.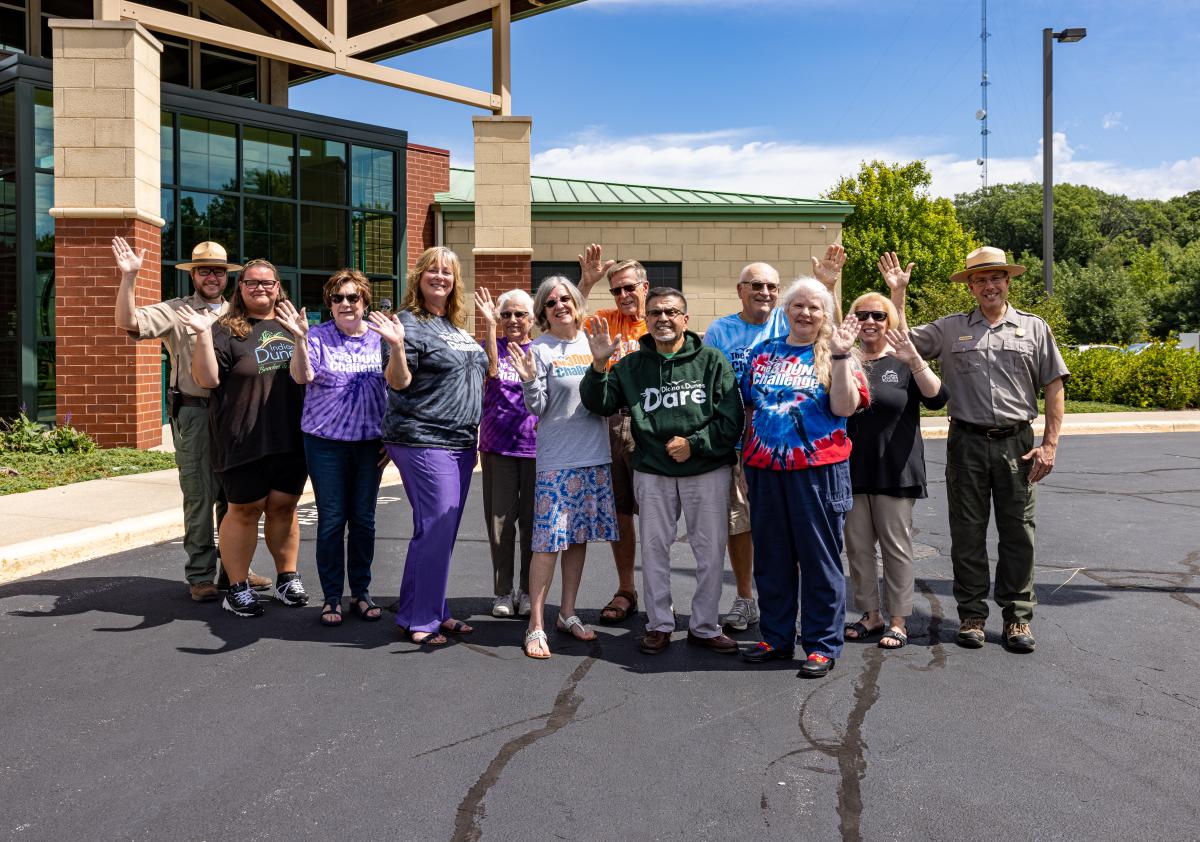 The Indiana Dunes Visitor Center is open 362 days a year. And while yes, we do have bathrooms, there's a lot more going on here than serving as a pit stop. Stop by to see for yourself!
Location
The Visitor Center is conveniently located at 1215 N. State Road 49, Porter, IN 46304, just north of the Indiana Toll Road and Interstate 94, and south of U.S. 20.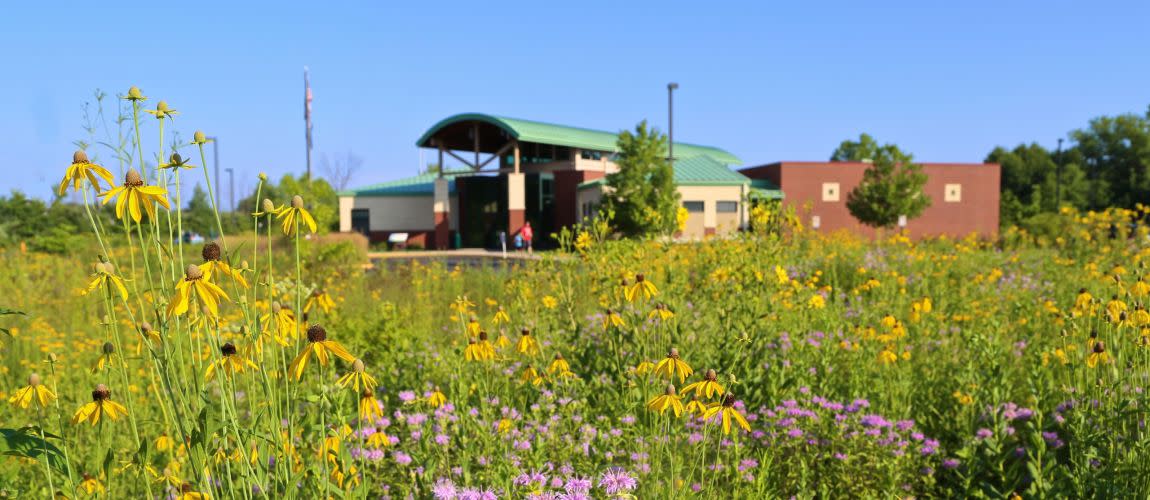 Visitor Center Amenities
Guides and brochures detailing all the great attractions, restaurants, lodging, and more in the Indiana Dunes area.
An exhibit hall featuring Indiana Dunes artwork from the Indiana Dunes National Park's Artist-in-Residence program, wildlife displays, and interactive displays for children.
A gift shop operated by the Indiana Dunes National Park featuring clothing, books, stuffed animals, and other great merchandise.
Display cases highlighting local businesses and attractions.
Restrooms and drinking fountains.
Art walk with photo opportunities
An after-hours lobby with 24/7 access to brochures and a phone that people can use to call directly to local lodging facilities.
For more information, please reach out via phone or email, and one of our helpful destination concierges will assist you.
Indiana Dunes Tourism is the official destination marketing, planning, and development organization for the Indiana Dunes area/Porter County, IN. We operate the Visitor Center in partnership…
Shaped by nature, made for adventure. In the Indiana Dunes, it's all about fun times and tan lines—from…
Shake off the sand south of the Indiana Dunes! Dig up real savings with Indiana Dunes Deals and make the most of…
Don't just experience the Indiana Dunes; take it home with you. Find your new favorite T-shirt, hoodie, or…
There's a reason Indiana Dunes National Park was named the #1 pet-friendly attraction in the state of Indiana…
It's not all sand-fringed lakes and epic sunsets. Here, you'll find a vibrant arts scene stoked by a…
Feel like family with intimate accommodations that range from nature-inspired retreats in the woods…
A convenient stay located near downtown? What about a country retreat heaped in Old World charm? Or…