Top 10 Indiana Dunes Outdoor Dining Experiences
The Indiana Dunes area really outdoes itself when it comes to outdoor dining experiences. Whether you're looking to relax on a cozy porch, eat brunch under shady trees, or party on a rooftop bar, we have just the outdoor dining spot you're looking for. With so many wonderful restaurants to choose from, it might be hard to decide which to visit. So we asked our locals what their favorite outdoor dining experiences are in the Indiana Dunes area. The restaurant with the most loved outdoor dining experience is:
Ivy's Bohemia House & Catering
The winner with the most votes is Ivy's Bohemia House & Catering in Chesterton. Locals have fallen in love with Ivy's two outdoor dining areas. Guests can eat under umbrellas on the front porch or in the magical backyard patio strung with lights.
Amy Mackiewicz and Wayne Sydni opened Ivy's Bohemia House in 2015. Amy has over 25 years of experience in the restaurant industry and brings Eastern European tastes to the menu. Her family's polish sausage recipe, handed down for generations, is one of Ivy's specialties. Wayne, a popular area muralist, and long-time vegetarian, influences the menu by offering a variety of meatless options.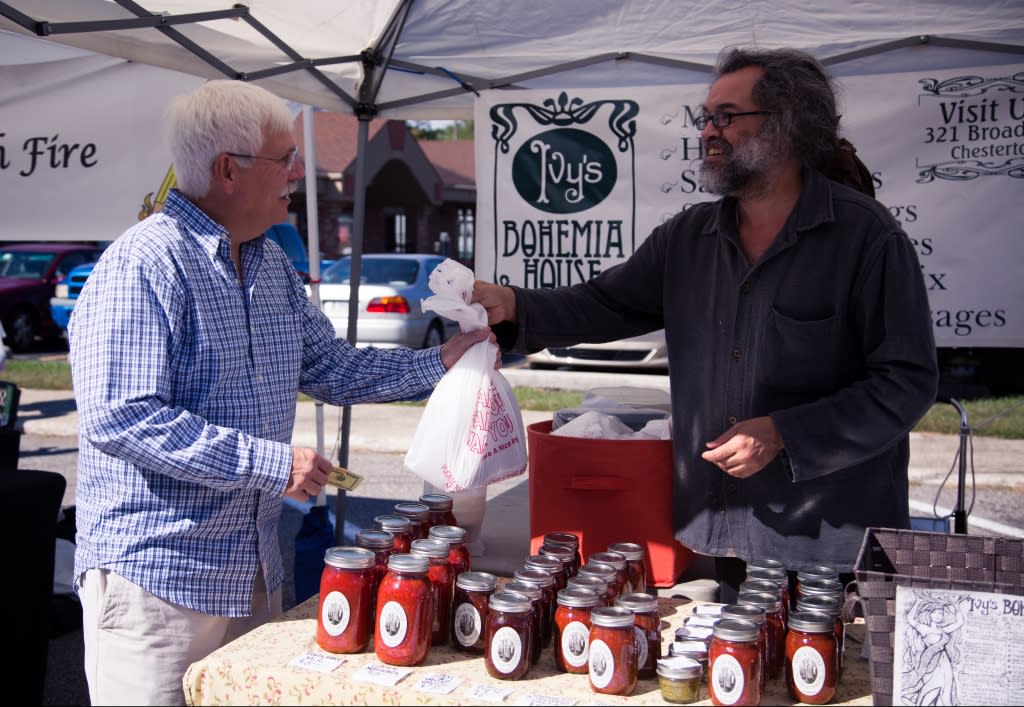 The comments we received for Ivy's had common themes—the owners, the amazing outdoor atmosphere, and, of course, the food! One local, Kathleen Z. told us, "[Ivy's has] great food, wide choices in cuisine, and Amy and Wayne always make you feel special." Mike S., another local, boiled it down to, "Great atmosphere, great food, and wonderful owners!" Ivy's Bohemia House is definitely an experience that locals love.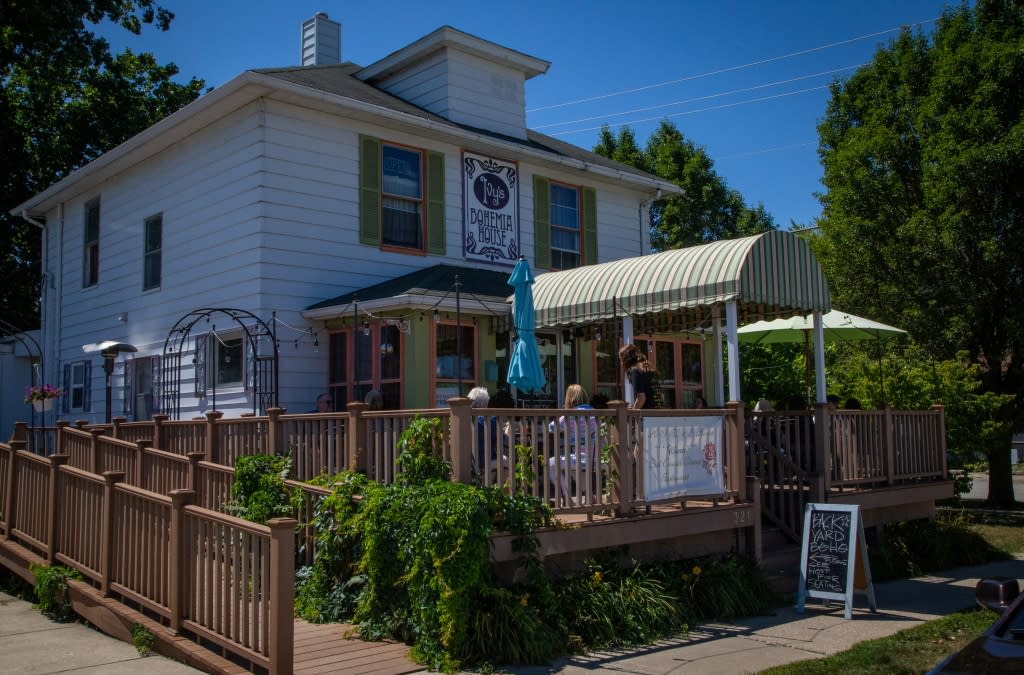 These nine restaurants (in no particular order) round out the top ten outdoor dining experiences locals love:
Abbiocco's Luna Kitchen + Cocktails
Abbiocco Italian Cuisine's hip rooftop bar Luna Kitchen + Rooftop Cocktails serves wine, beer, and specialty cocktails. Their food menu includes pizza, burgers, and impressive appetizers like Ravioli Nachos and the French Fry Platter. The rooftop bar offers are bird's eye view of the south end of Coffee Creek Watershed Preserve.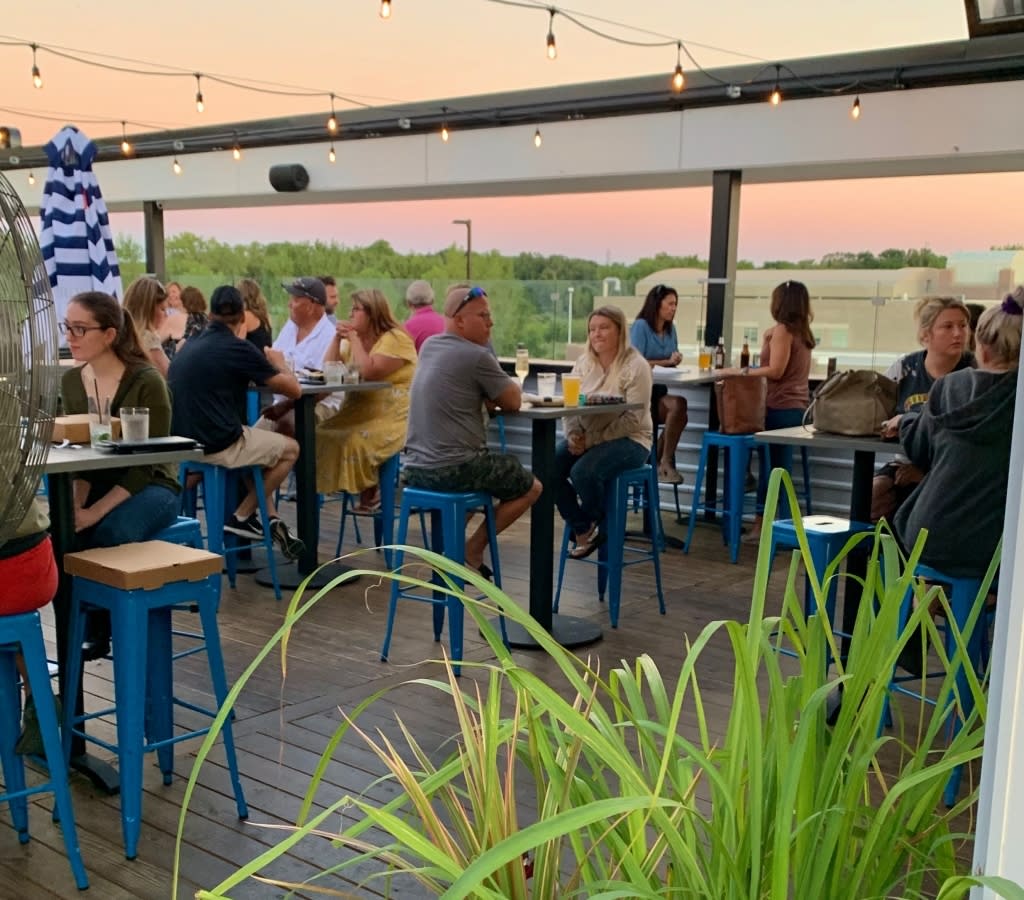 Gastro 49 Pub & Eatery
Gastro 49 Pub & Eatery has tons of hometown charm and serves flavorful burgers and sandwiches. Locals can't say enough good things about Gastro 49. Few other restaurants in our poll garnered such enthusiastic comments. Lidia B. loves "absolutely everything. [The] food is delicious, the staff is super friendly and the outdoor seating is perfect!"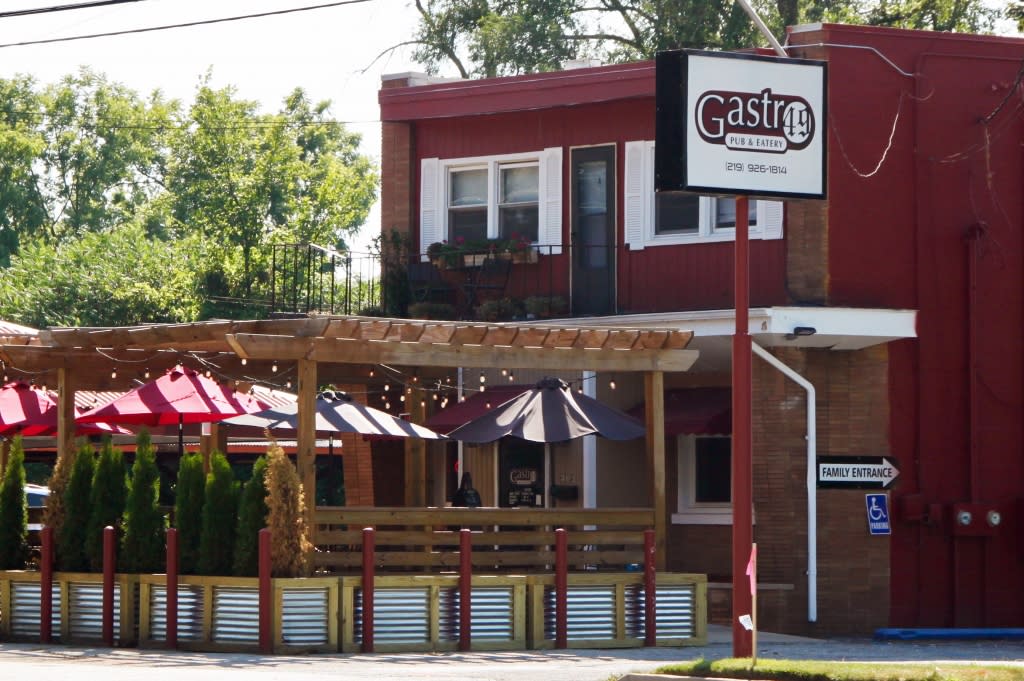 Goblin and the Grocer
Goblin and the Grocer is a café, market, and pub all in one. Nestled in the surrounding trees, its laid-back patio is family and pet-friendly. It's the perfect spot to relax outdoors, have a great meal, and grab some market items for home.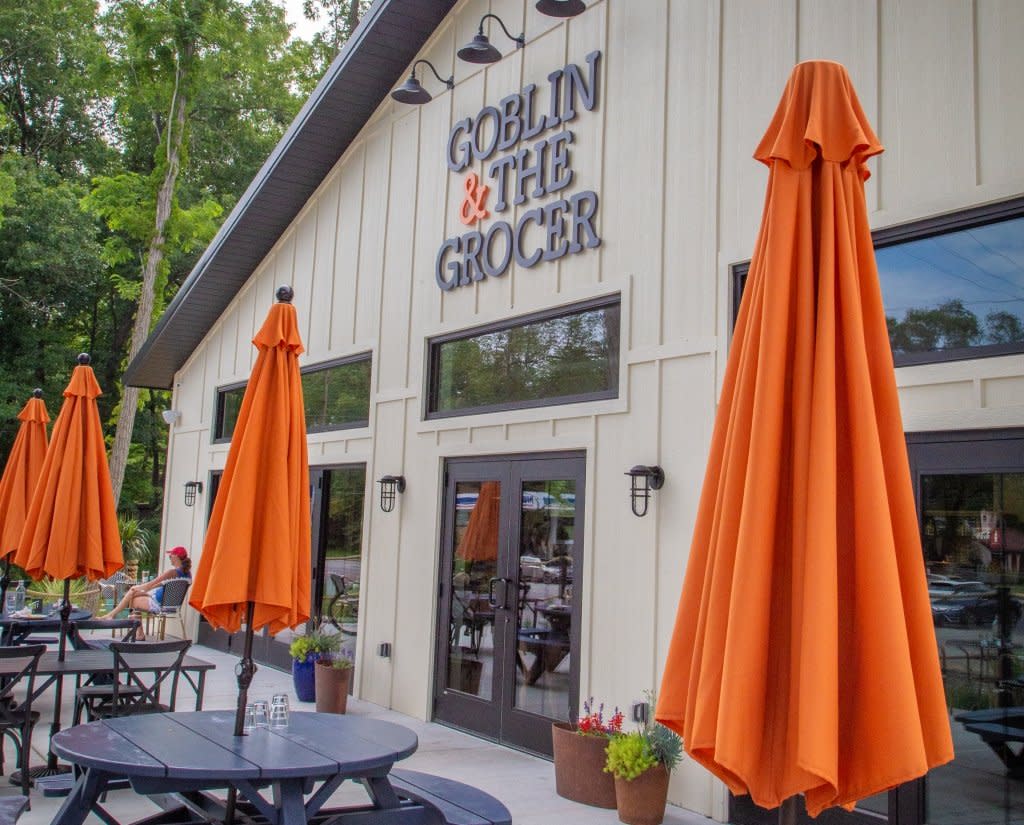 Lucrezia Café
Lucrezia Café has a dreamy outdoor patio with stringed lights and the area's tallest Japanese Maple tree. Locals especially love the atmosphere on the patio describing it as "cool, calming, and beautiful". The front porch also offers a private table perfect for diners who like watching the world go by.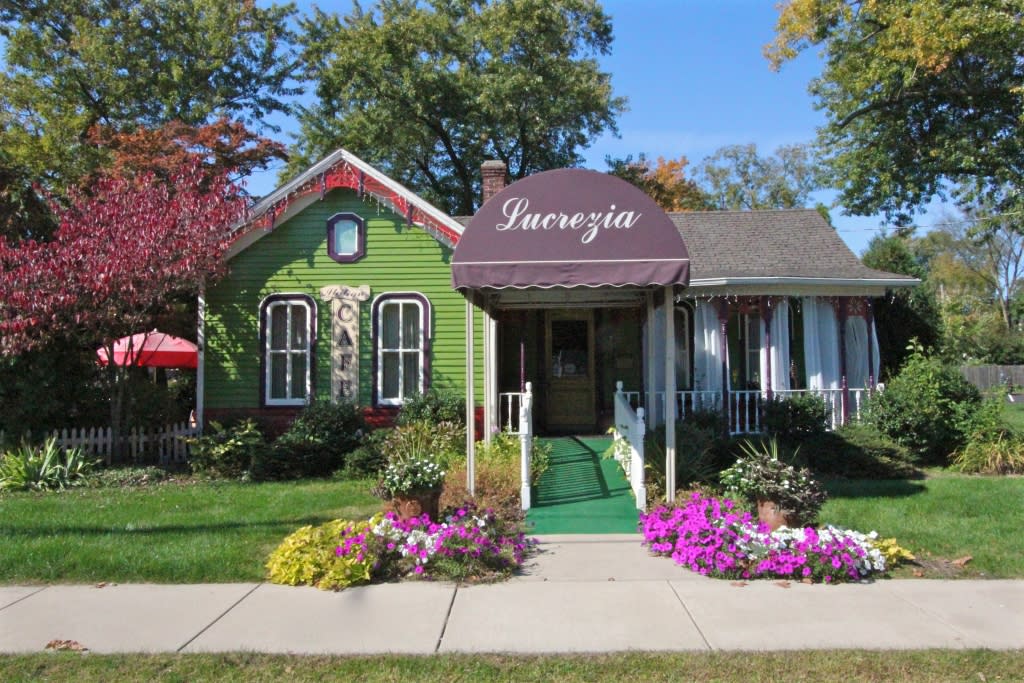 Valpo Velvet Ice Cream Shoppe
Valpo Velvet Ice Cream Shoppe has been serving ice cream to residents and visitors since 1947. Eating one of their almost 50 flavors of ice cream on their porch makes you feel right at home. Be sure to walk around the building and check out the cow murals before you leave!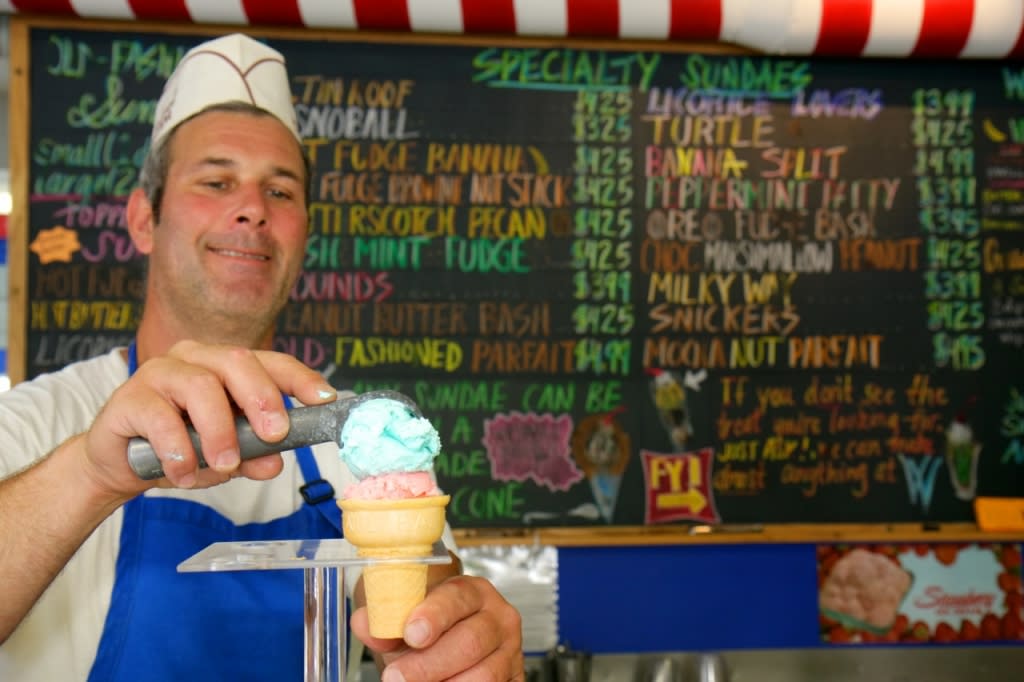 Wagner's Ribs
Wagner's Ribs is known for its award-winning ribs, but the outdoor patio is just as impressive. Donna L. said Wagner's outdoor dining space is her favorite because "their outdoor deck is peaceful and cool even on a hot day". The patio has plenty of space and is shaded by mature trees. Wagner's is a 21 and over restaurant.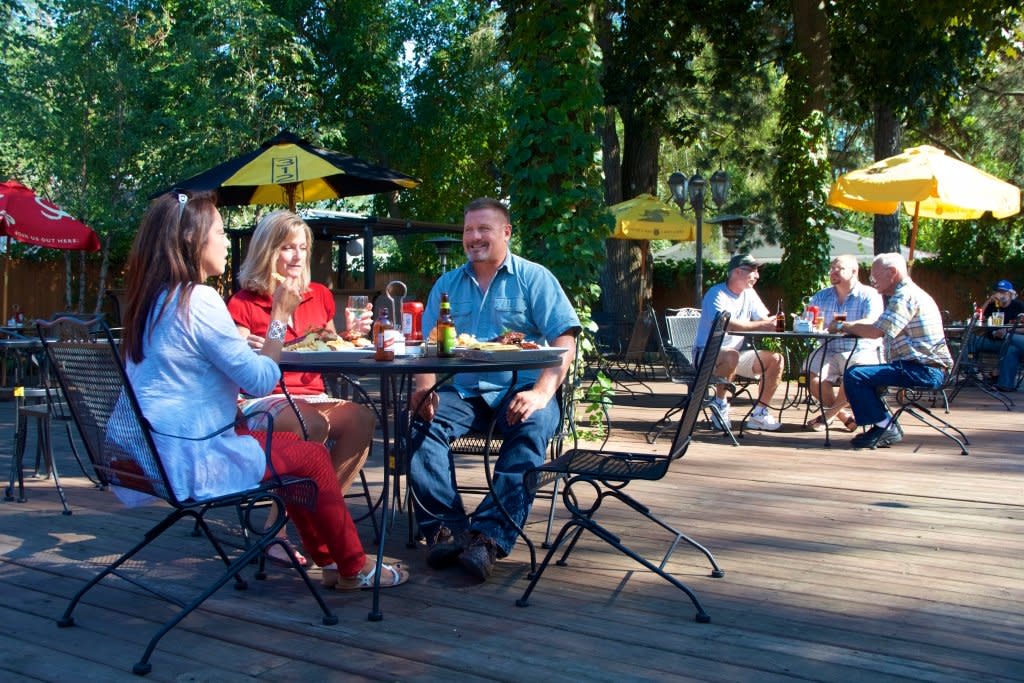 (219) Taproom
(219) Taproom is a traditional yet unique taproom with a family-friendly area. They serve 16 different draft beers from 16 different breweries. The outdoor patio has umbrella-covered tables and bar-style seating with stools.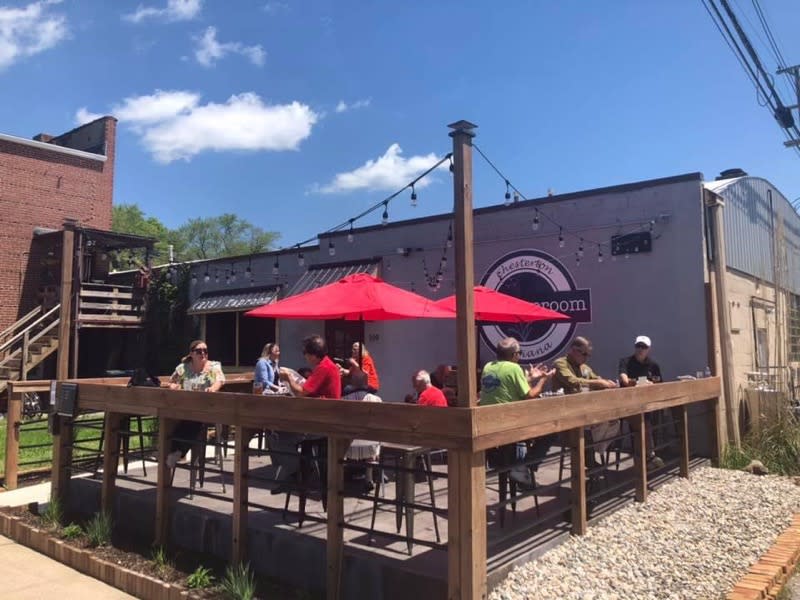 Radius
Radius offers al fresco dining and live entertainment right in the heart of downtown Valparaiso. Radius' menu offers an array of creative burgers, sandwiches, and an extensive list of specialty cocktails. Several Keto-friendly meal options are also available.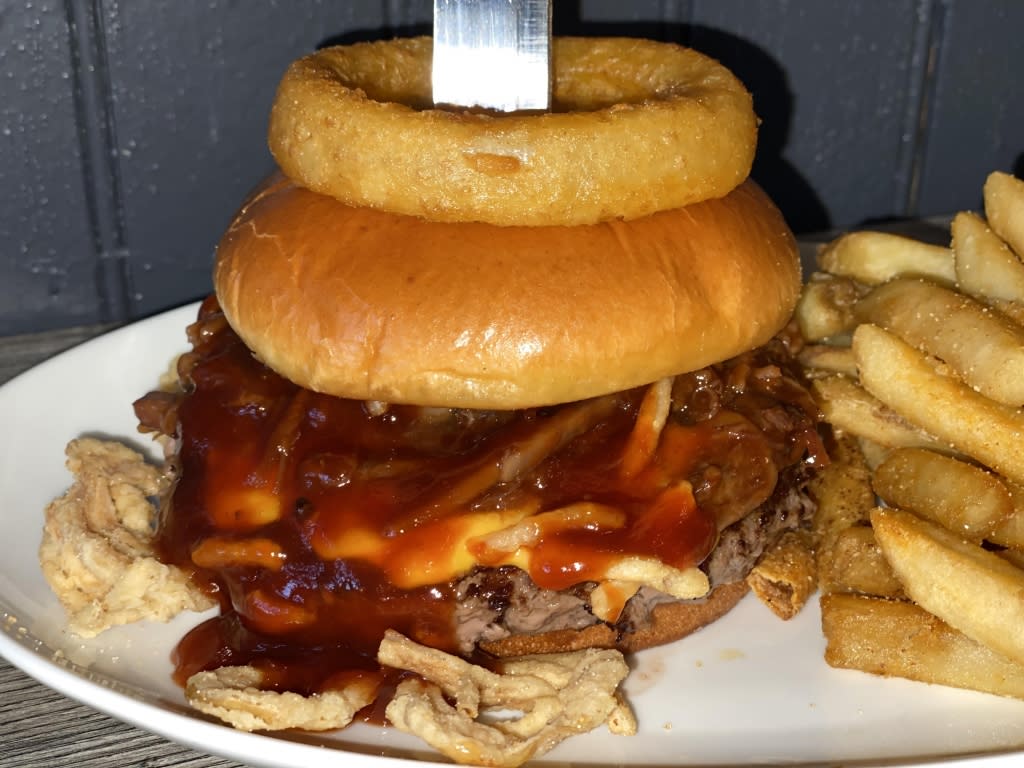 Stacks Bar and Grill
Stacks Bar and Grill's rooftop has a small plate menu and cocktails and a view of Valparaiso that's hard to beat. Besides loving the cozy library theme of the restaurant, locals keep coming back for the food and wonderful staff.
 

 

 

View this post on Instagram