There's no better way to truly immerse yourself in the natural beauty of the Indiana Dunes than camping. Whether you're looking to pitch a tent for the weekend, settle down for a while in your RV, or stop for a few days while on your van life road trip, the Indiana Dunes has great camping options.
Camping at Indiana Dunes State Park
Our largest campground is in the Indiana Dunes State Park, and it has everything you need for comfortable camping. There are 140 campsites ready to go with electrical hookups. Water hookup is provided at specific locations. There are also heated restrooms and shower houses, a playground, handicap accessibility, pet-friendly walking paths, and during the summer, the on-site campground store is available with firewood, snacks, and other necessities.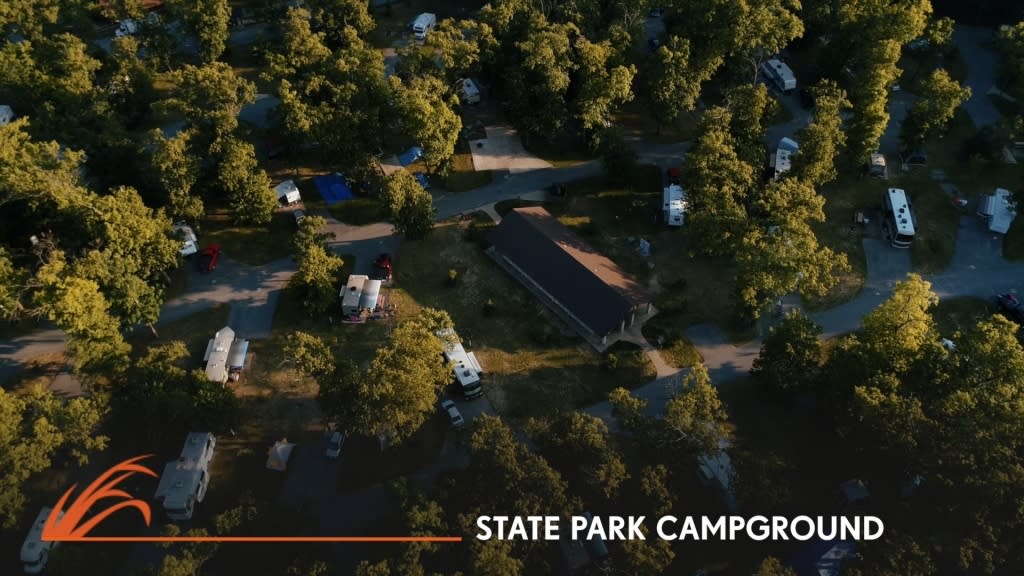 The State Park Campground has direct access to the dunes. A short hike on Trail 4 will lead you to the top of Mt. Tom, the tallest dune in Northwest Indiana at 192 feet. Enjoy the spectacular view before heading down to the beach. The Indiana Dunes State Park Nature Center is also located near the campsite. It's a great place to learn about the ecology and history of the area or find out what park events are happening during your stay.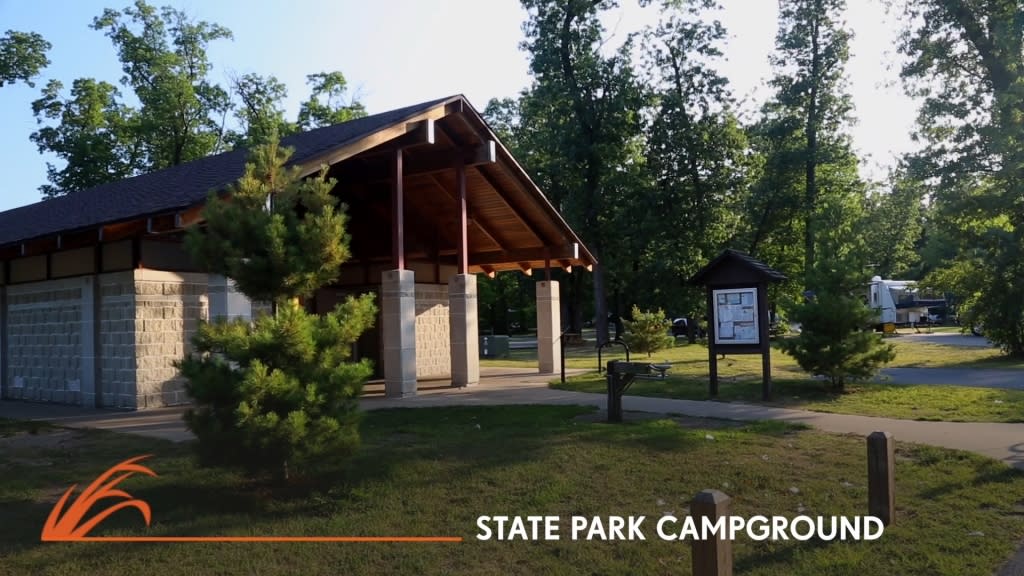 You can make your State Park camping reservations by visiting indianastateparks.reserveamerica.com or by calling 1 (866) 6 - CAMPIN. Fees vary depending on the day of the week and the site. Be sure to register early because the campground fills up early during peak season. The good news is that it's open year-round, so the campground is perfect for an off-season getaway.
Camping in Indiana Dunes National Park
For a camping option that's a little off the beaten path, consider Dunewood Campground, which is part of the Indiana Dunes National Park. This campground is right off Highway 12 in Beverly Shores and about 1.5 miles from the dunes.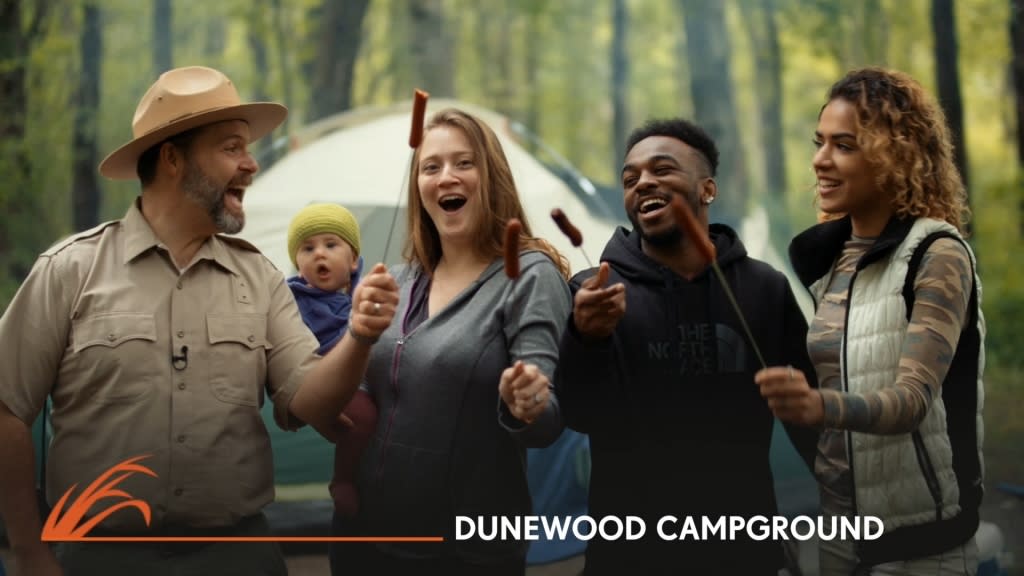 This campground is a little more secluded than the State Park, and it's perfect for people who are looking for more of an old-school camping experience. You won't find any electrical hookups at Dunewood Campground, but there are restrooms and a shower facility. Each campsite is nestled in the trees so you can really get in tune with nature!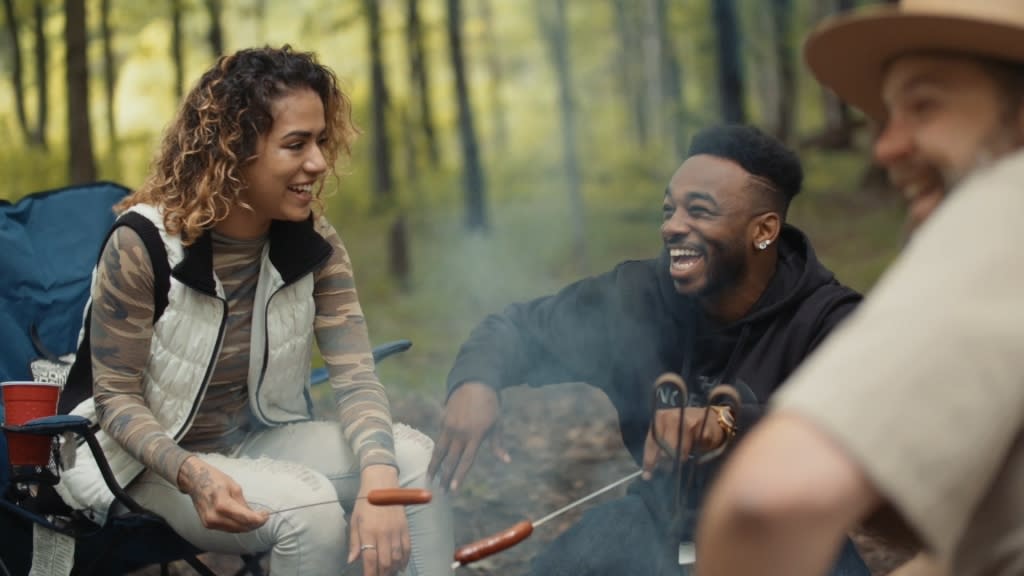 Take a five-minute drive or a 30-minute walk through the quaint town of Beverly Shores to get to the beach. Keep in mind that during peak season, parking can be a challenge. Dunewood Campground is open April through October, and you can set up camp at one of the 66 sites. Four sites are wheelchair accessible. All sites are reservable online. Visit the National Park Service site for more information on reservations, rules, and requirements.
What's next?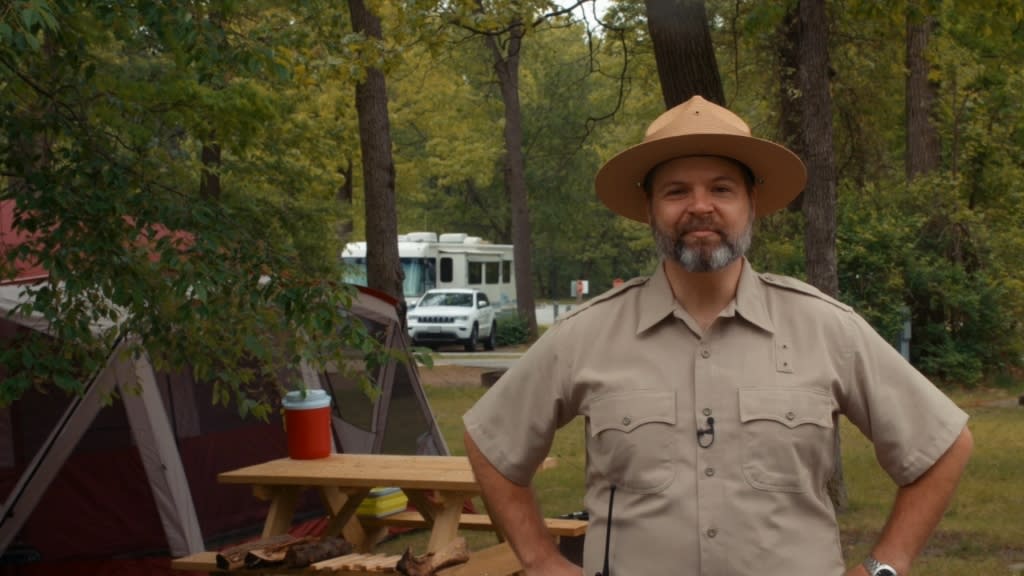 Well, that's all for me! But since it looks like you might be staying a while, make sure you stop by the Indiana Dunes Visitor Center just a couple of miles down the road. And don't forget to SUBSCRIBE to our YouTube channel so you don't miss a single Dunes 101 video! Have fun camping!