Starting around mid-October, the trees in the Indiana Dunes area explode with vibrant autumn colors. Here are five places you can view the canopies of warm reds, oranges, and yellows that blanket the dunes and the surrounding communities every fall. Whether you're looking to take in the stunning views from the comfort of your car or get up close while hiking or wandering through the great outdoors, we have just the spots for you.
Paul H. Douglas Trail
The Paul H. Douglas Trail, also known locally as Miller Woods, offers several trail options for autumn color viewing. The beach trail is 3.4 miles and winds through black oak savanna woodlands and out to the shores of Lake Michigan. The 0.9-mile Douglas Center trail loops around the Paul H. Douglas Center for Environmental Education and through the surrounding wetlands. This Douglas Center loop also includes a 0.2-mile accessible boardwalk.
Bailly Homestead & Chellberg Farm
The Bailly Homestead and Chellberg Farm boast some of the most beautiful fall scenes in the area. The homestead and farm buildings nestled against the warm-hued trees in the background make for stunning photographs. Behind the homestead is the Little Calumet River Trail which bends through a ravine and woodlands.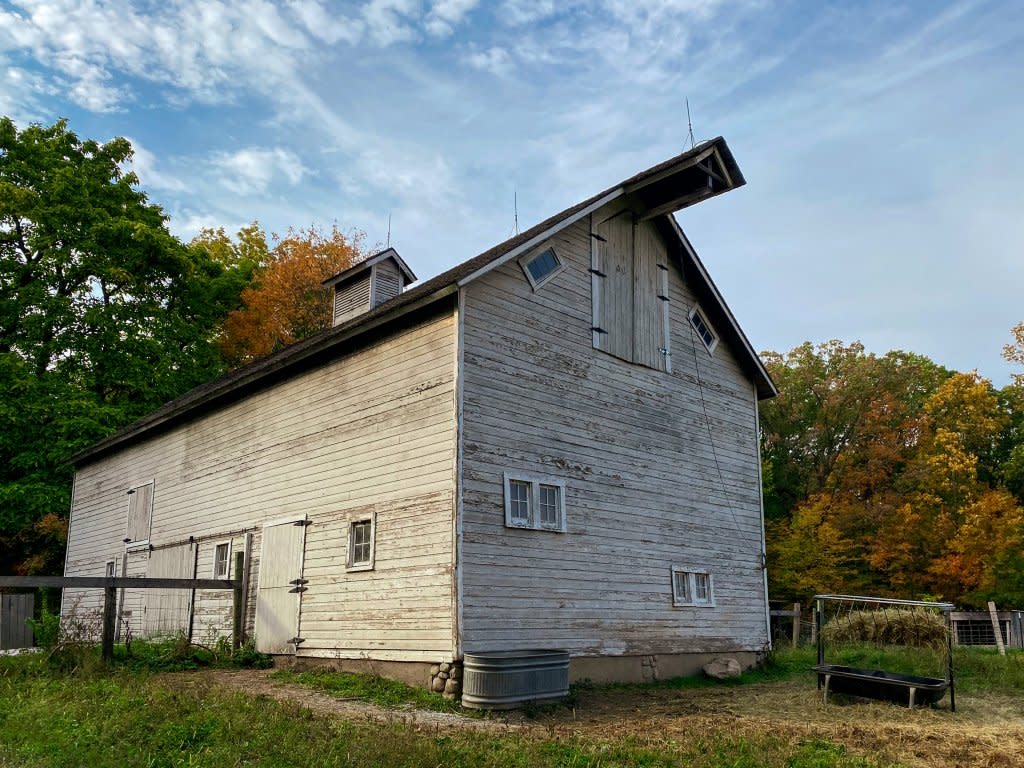 Indiana Dunes State Park
The Indiana Dunes State Park has seven trails through various habitats, including beach, dunes, black oak forests, wooded wetlands, and a button-bush marsh. Together, these contain some of the most diverse plants and animals in the Midwest. If you're looking for a variety of fall scenes, the state park is hard to beat.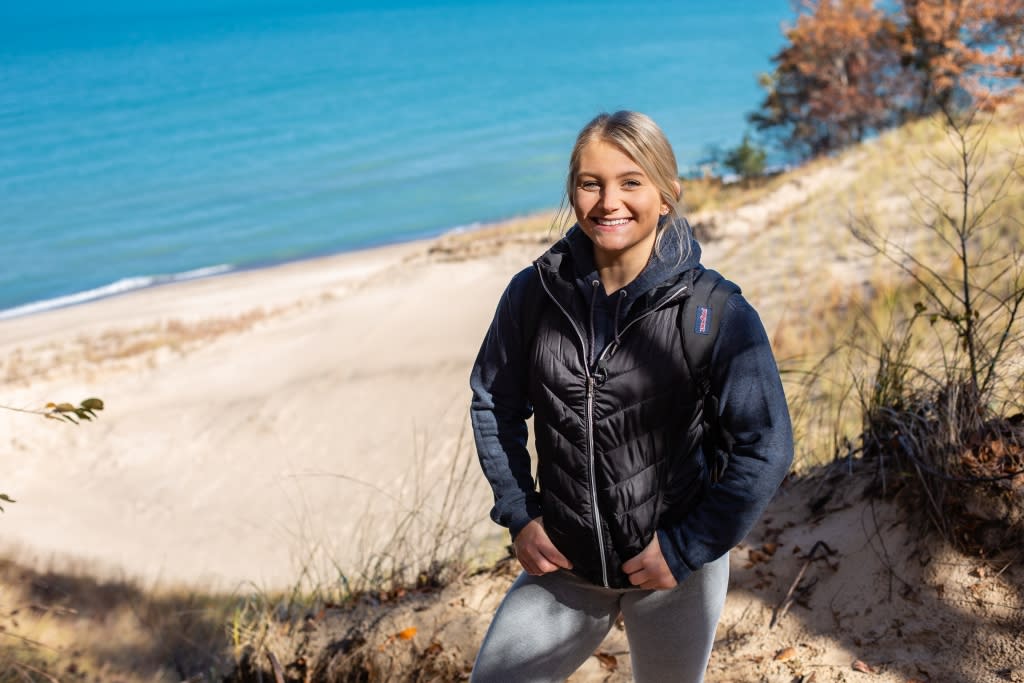 Cowles Bog Trail
The Cowles Bog Trail in the Indiana Dunes National Park has such outstanding plant diversity that it was named a National Natural Landmark in 1965. This 4.7-mile strenuous hike takes you by ponds, marshes, and through black oak savannas. There are two shortcut trails back to the parking lots. If you take the full trail, you'll end up on a secluded beach that's perfect for a fall picnic. An exciting perk of this trail is that you may spot Sandhill Cranes in the fall.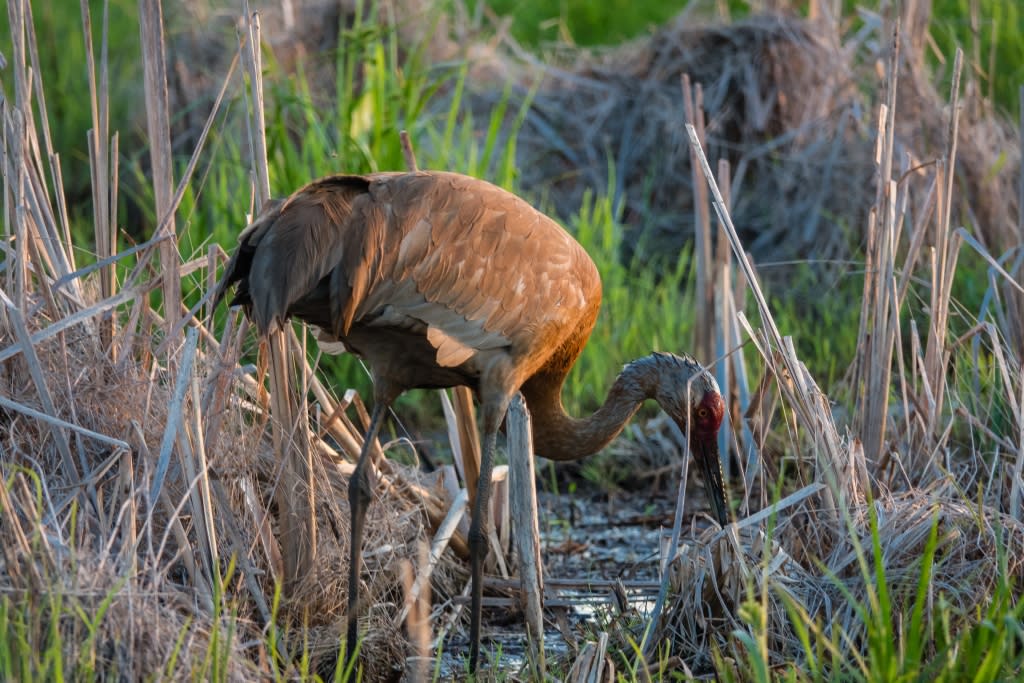 Highway 12
If you'd like to view the fall colors from your car, tree-lined Highway 12 runs east and west across the northern part of Indiana and right through the Indiana Dunes National Park. While leisurely driving down this backroads highway gives visitors a good view of fall colors, it also conveniently connects to many of the national park properties if you decide to explore on foot.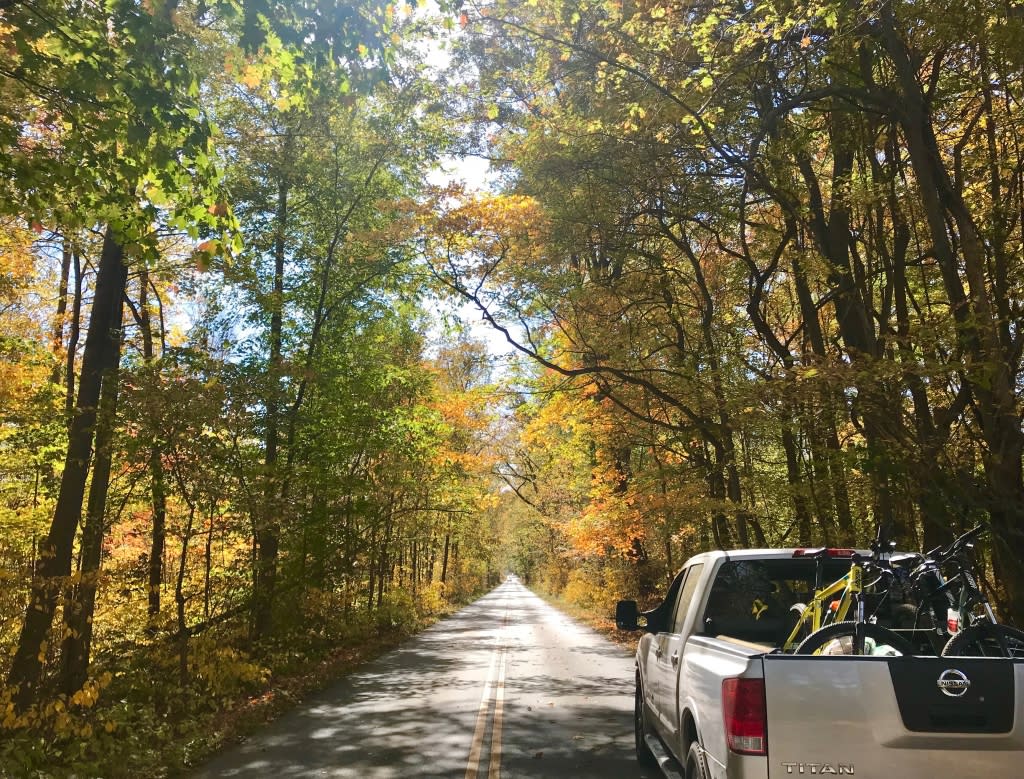 Driving Itineraries
Our two driving itineraries are perfect if you'd like to spend the day enjoying fall colors and special spots in our communities.
Dunes and Lake Drive
The Dunes and Lake Drive takes you on an enjoyable ride to the coast of Lake Michigan, through marshlands exploding with color, and offers many great places to stop for a picture opportunity or hike. The drive begins at the Indiana Dunes Visitor Center where you can find out more about the area from our front desk or by picking up one of our destination guides. The drive takes you to the Indiana Dunes State Park, the Century of Progress Homes in Beverly Shores, Brincka Cross Gardens, and the tiny, historic town of Furnessville.
The full Dunes and Lake Drive can be found in our Indiana Dunes Activities Guide.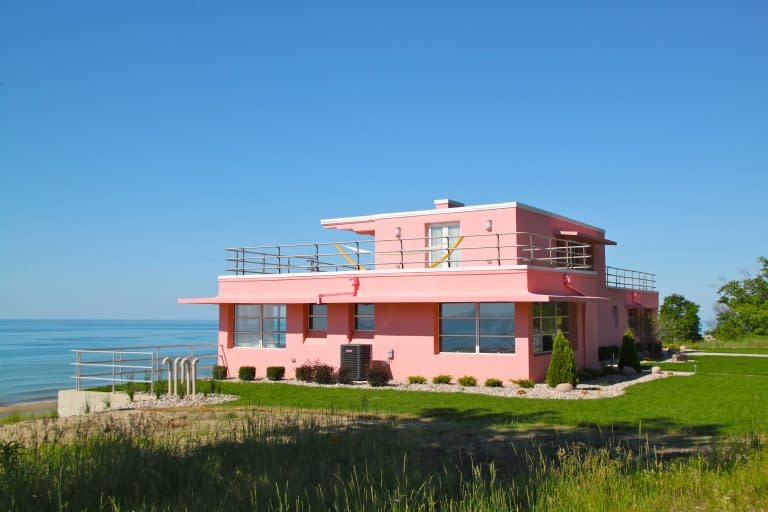 Downtowns & Country Roads Drive
The Downtowns and Country Roads Drive takes you through charming downtowns and down scenic country roads. With stops like Chesterton's European Market, Valparaiso's Central Plaza, Anderson's Winery and Vineyard, and Sunset Hill County Park, this drive oozes autumn charm and offers plenty of opportunities to sample local fall flavors.
The full Downtowns and Country Roads Drive can be found in our Indiana Dunes Activities Guide.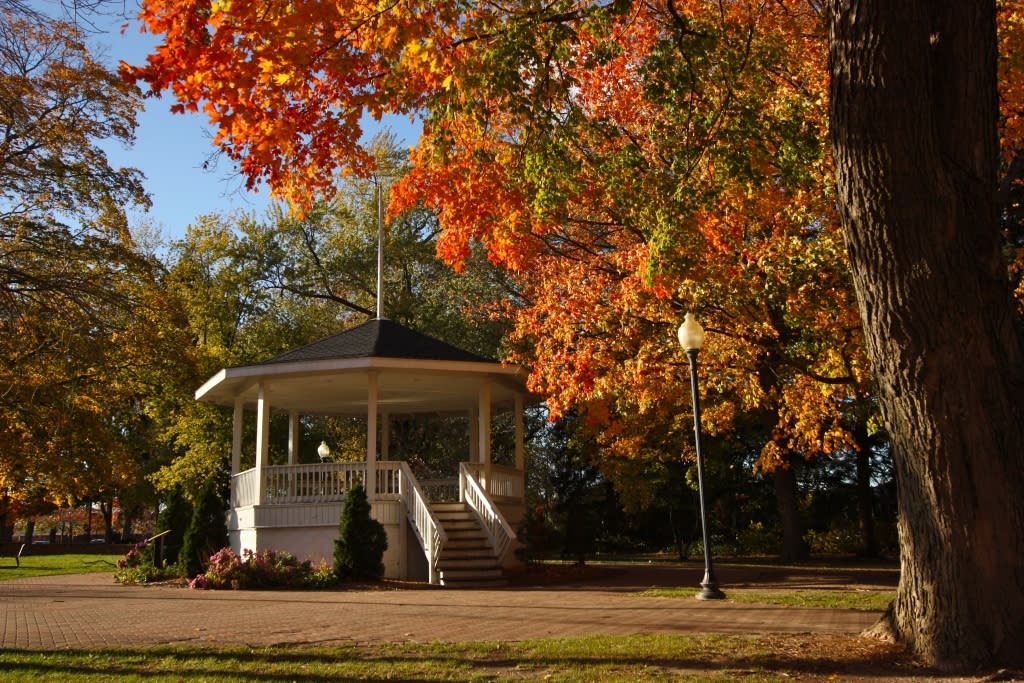 People interested in learning about more places to view fall colors in the Indiana Dunes can pick up one of our destination guides at the Indiana Dunes Visitors Center, 1215 N. State Road 49, Porter, IN, or can download an electronic version from IndianaDunes.com.
Do you have a favorite fall spot in the area? Post your favorite fall Indiana Dunes area photos to social media and tag @IndianaDunes or email your photos to michelle@indianadunes.com. We may feature your picture on our next Travel Blog!
Follow Indiana Dunes on Facebook, Instagram, and Twitter to make sure you never miss our Travel Blogs!