November is a wonderful time to visit the Indiana Dunes. The temperatures are mild, the leaves are starting to fall, and the holiday season is just beginning. Here are five of our favorite fall activities in the Indiana Dunes area. 
Hike at the Indiana Dunes State Park
Whether you're looking to burn a few of those extra Thanksgiving calories or just want to leisurely stroll through the forest, the state park has the perfect trail for your fall hike. The park has 16.5 miles of trails which allow you to explore multiple habitats. Many of the trails are long enough that you might not see another person for miles.
The 3 Dune Challenge is 1.5 miles of tough hiking up the park's three tallest dunes. The views at the top of each summit make the trek worth it. And here's a pro tip—the challenge is easier when the temperatures drop! Not only do you sweat a little less, but the sand is easier to climb up when cold.
Trail 2 at Indiana Dunes State Park is a nice flat trail that weaves through mature forests. The eastern end of the trail crosses the Great Marsh on a newly renovated boardwalk. Trail 2 is great for birding, wildlife watching, and viewing the fall colors.

Go on a birdwatching hike at West Beach
West Beach's three trail loops link together, adding up to 3.6 miles of trail. The Dune Succession Trail offers one of the best views in the area, while the Long Lake Trail Loop and the West Beach Trail Loop weave through the forest and lake areas. West Beach, Long Lake, Inland Marsh, and the small Jack Pine forest make it an excellent birding spot in the fall and into early winter.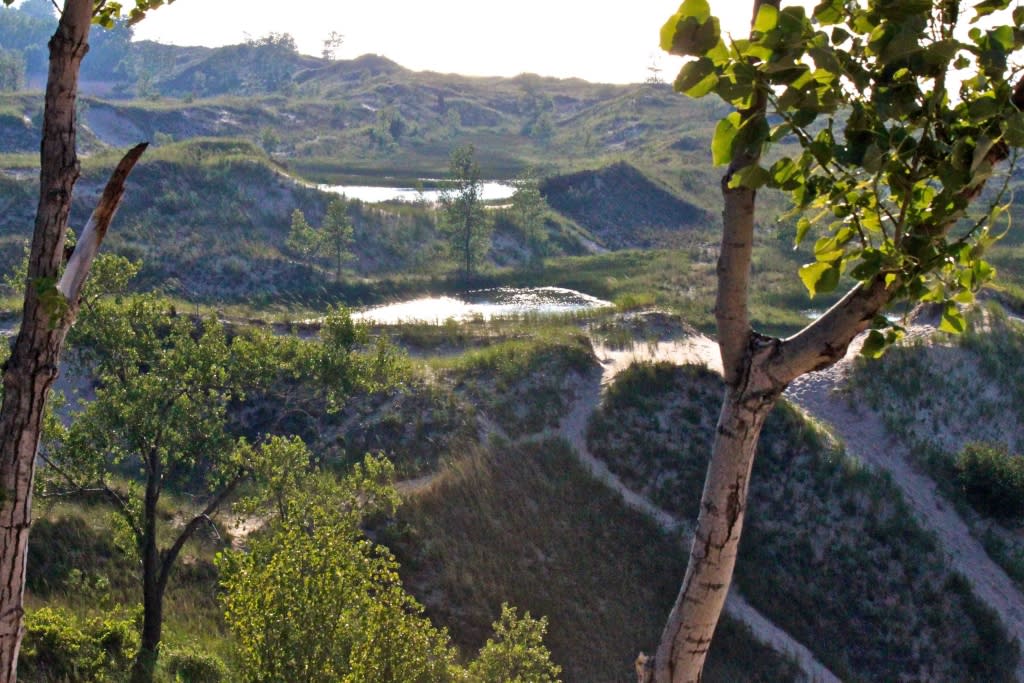 Visit the Indiana Dunes communities
The Indiana Dunes Communities have some of the best shopping options around with unique boutiques, shops, and antique malls. You're sure to find the perfect holiday gifts for your loved ones.
Once you work up an appetite shopping, there are plenty of places to grab a bite. Whether you're in the mood for burgers, sushi, tacos, or shawarma, you can find exactly what you're craving in our Eat & Drink guide.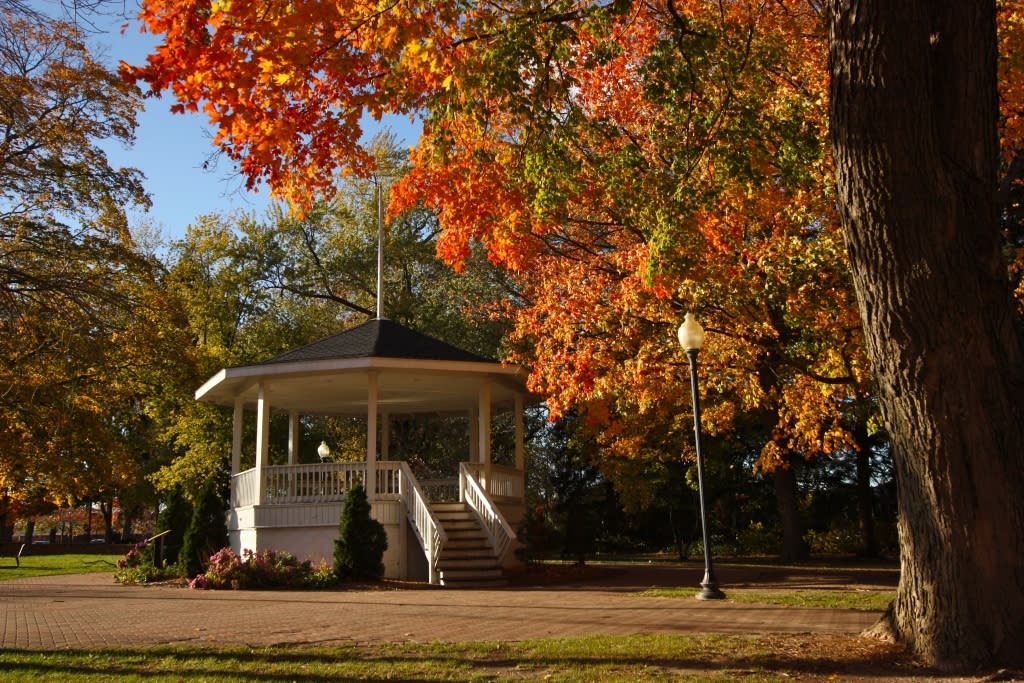 Explore with your four-legged friend
You'll find plenty of sites, attractions, and accommodations that love pets here. Start your day by stopping at the Indiana Dunes Visitor Center to take the Bark Ranger Pledge. For a $5 donation to the Friends of the Indiana Dunes, you'll get a collectible dog tag for your new little ranger! Then you can hike one of the many trails in the area, walk along the lakeshore, explore our charming downtowns, or settle in on a pet-friendly patio to grab a bite to eat. Visit our pet page to find more pet-friendly activities!