Once the temperatures drop and the leaves turn warm hues of red, orange, and yellow, many people start thinking about one thing—fall flavors! Cinnamon, apple, and pumpkin baked goods pop up on restaurant menus and are paired with caramel or pumpkin coffees. It doesn't end with sweets. Stews, soups, and casseroles are the main dish features at restaurants across the Indiana Dunes area. 
We asked our locals where their favorite fall food spots are once autumn arrives. Are you ready to eat like an Indiana Dunes local this fall? Here are the places locals recommended to us:
Red Cup Cafe
The restaurant with the most votes for best fall flavors is Red Cup Cafe & Deli in Chesterton.
Everyone seems to have their favorite item at Red Cup and many locals said the best thing about the cafe is the laid-back atmosphere and the owner, Laura, herself. To understand the vibe of the cafe, you just need to read their coffee mugs, "Feeding Your Body. Nourishing Your Soul." and "Sarcasm...just one more service we offer." Customers, whether regulars or new visitors are treated like long-lost friends.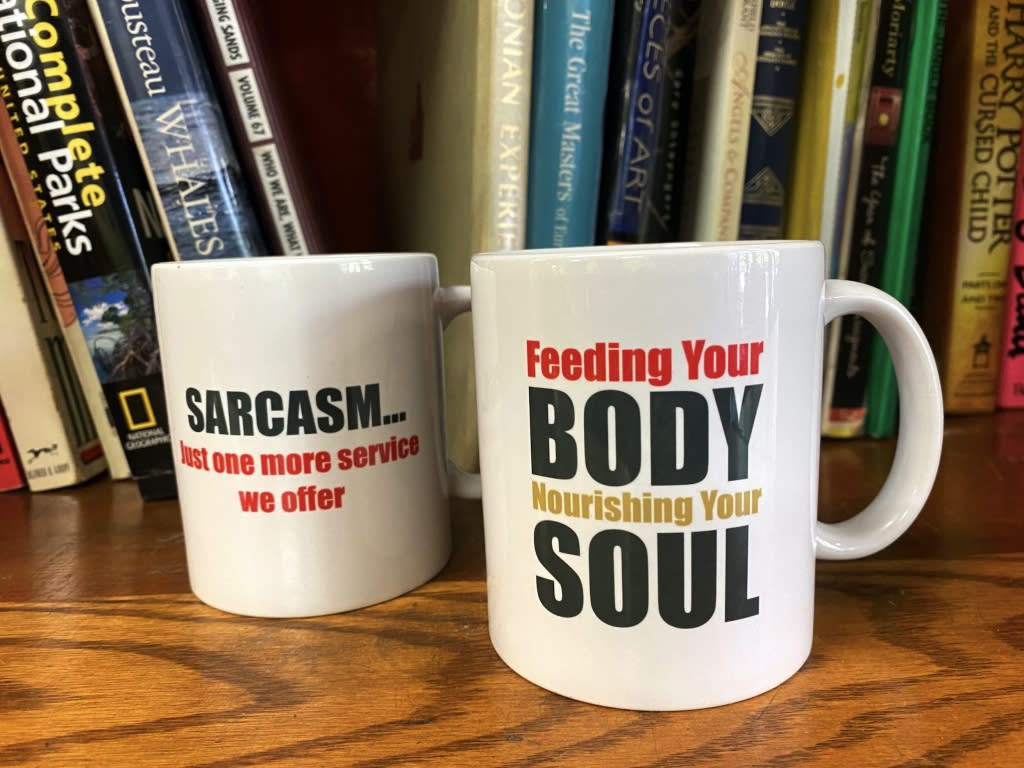 Every local who voted for Red Cup Cafe seemed to have their favorite menu item. They rave about the pumpkin pie, pecan pie, and the variety of fall muffins. Butterbeer, chai lattes, and specialty coffee drinks are a favorite as well.
Not all of the treats at Red Cup are sweet. Locals say the homemade quiches are some of the best in the county. The cafe also has a variety of delicious sandwiches on the menu. Of special mention is the Portabella Goat Cheese Sandwich which is loved by both vegetarians and non-vegetarians.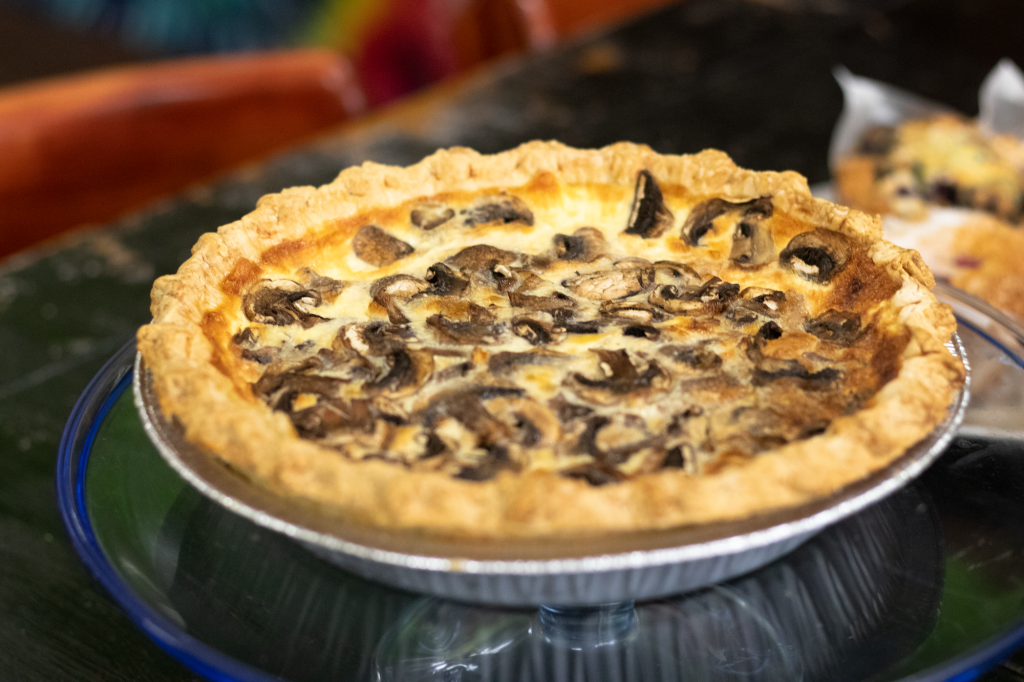 The cafe owner also believes in giving back to the community. She provides food for the local homeless shelter in the colder months and displays the art of local artists in the cafe year-round.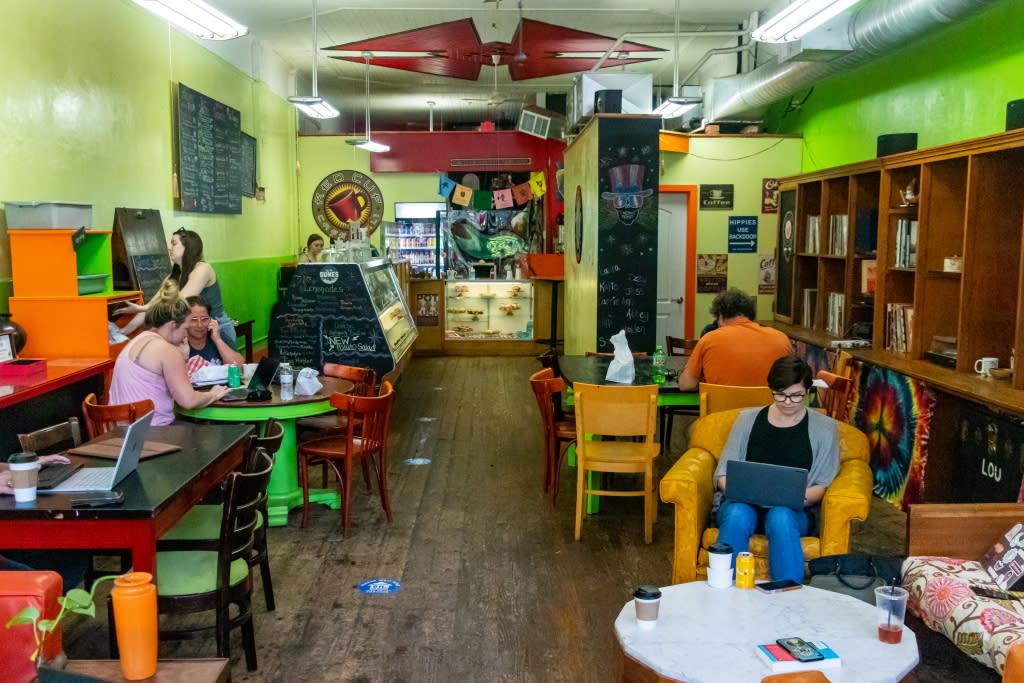 These other eight restaurants (in no particular order) round out the top places for fall foods according to locals:
Craft House
Locals can't say enough good things about Craft House in Chesterton. This casual restaurant serves craft beers on tap, specialty cocktails, and desserts large enough to share.  One fall flavor that rose above the rest was Craft House's Harvest Mule. This locally loved cocktail is made with spiced pumpkin vodka and ginger beer.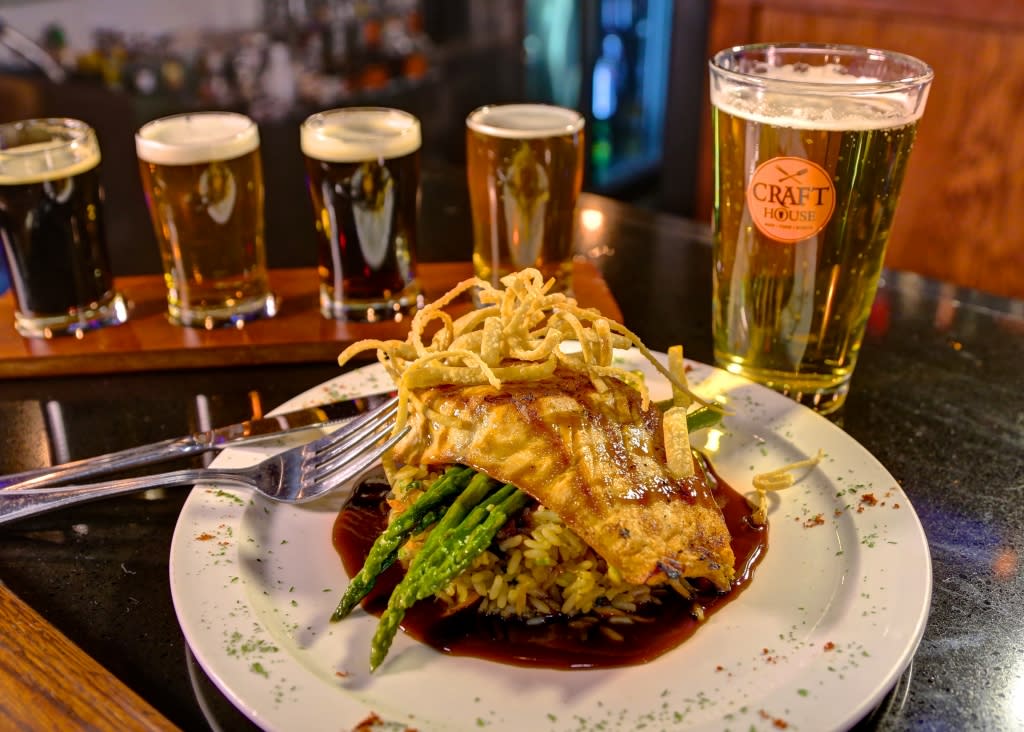 Dagger Mountain Roastery
Locals love this hidden away Valparaiso coffee spot. Dagger Mountain roasts its own beans in a renovated storage garage next store. Which fall flavor do locals love the most? The Spice Grrl Latte is the clear winner here.
Ivy's Bohemia House
Amy Mackiewicz and Wayne Sydni opened Ivy's Bohemia House in 2015. Amy has over 25 years of experience in the restaurant industry and brings Eastern European tastes to the menu. Her family's polish sausage recipe, handed down for generations, is one of Ivy's specialties. Wayne, a popular area muralist and long-time vegetarian, influences the menu by offering a variety of meatless options. Ivy's also won the top spot for Locals Love: Outdoor Dining.
LePeep
LePeep in Valparaiso has your morning fall flavors covered, especially if you have a sweet tooth. Depending on your mood, you can choose pumpkin pancakes, cinnamon swirl pancakes, gooey buns, or French Toast with "Mom's Sassy Apples." If you're looking for something savory, the Chicken and Waffles will definitely hit the right fall spot.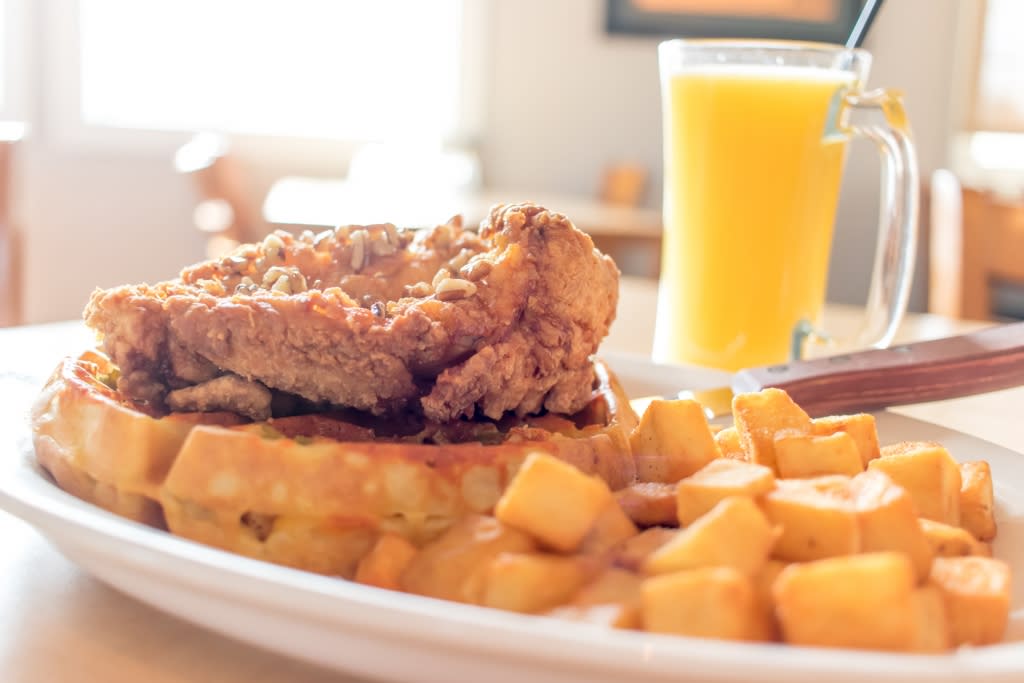 Tiger Lily Cafe
Tiger Lily Cafe in Chesterton is a traditional and vegan cafe, so it's perfect for groups with a variety of dietary needs. The pub sandwich (vegan) and shepherd's pie (traditional and vegan) are popular choices year-round. The turkey cranberry wrap is a favorite for those who just can't get enough of those Thanksgiving dinner flavors.

Valpo Velvet Ice Cream Shoppe
It might seem odd, at first, to think of an ice cream shop when talking about fall flavors, but not in Valparaiso! Locals love Valpo Velvet year-round. Their list of flavors changes throughout the year. Fall flavors include pumpkin spice, egg nog, rum raisin, and hot chocolate. Keep an eye out for special editions, too! When we polled locals about fall flavors, the shop's Journeyman's Bourbon flavor was a definite favorite!
Wagner's Ribs
Nothing warms you up like a rack of tasty ribs. Wagner's award-winning fall-off-the-bone ribs and tasty sides will fill you up and leave you satisfied. This restaurant is 21 and older.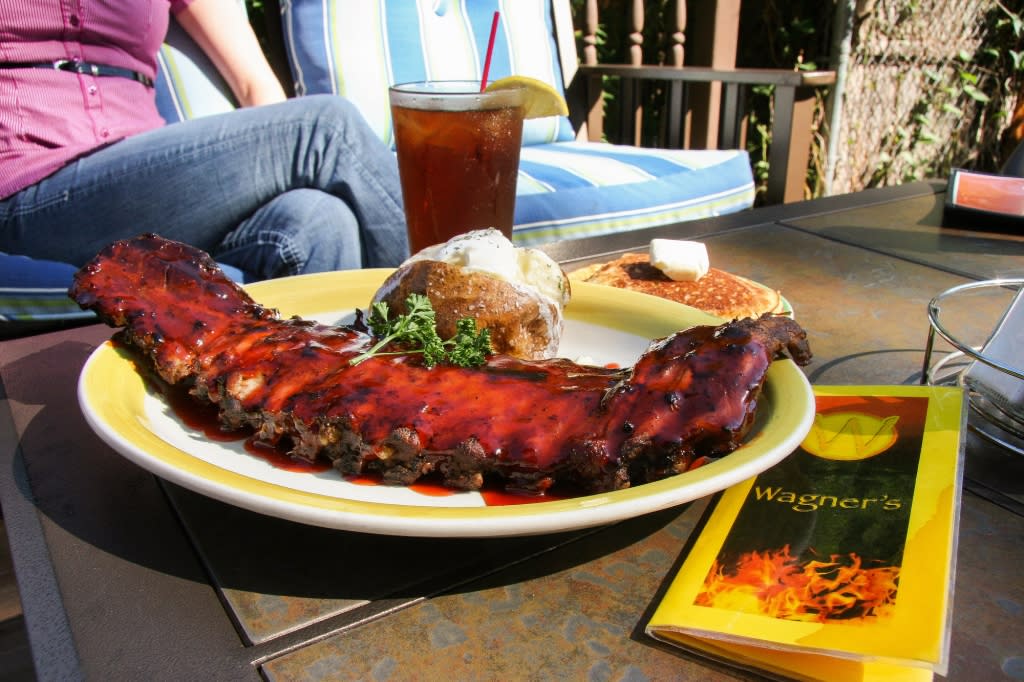 219 Taproom
One dish was mentioned over and over by locals voting for 219 Taproom in Chesterton. The Thanksgiving Waffle! This waffle dish has turkey, gravy, and cranberry sauce over a delicious cornbread stuffing waffle.