The Geological Story of Coffee Creek Preserve
Like much of the region, Coffee Creek's story begins with glaciers. As the glacial ice sheets receded some 18,000 years ago, they left behind a rich and varied mixture of clay, sand, gravel, and even boulders. Today the creek is fed not only by seasonal precipitation but also by groundwater flowing from the high ridges of the Valparaiso moraine, another legacy of the glaciers.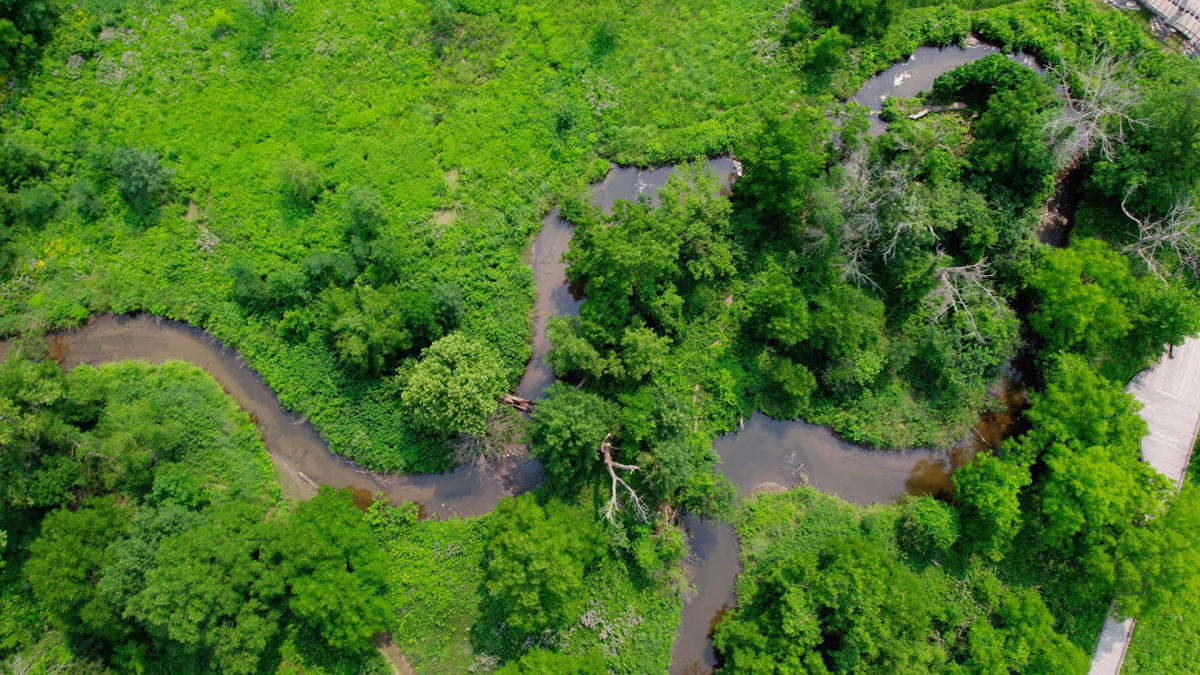 Over five miles of trails composed of pavers, granite fines, boardwalk, and wood chips are comfortable for hiking and biking, with portions being suitable for wheelchair access.
Pawpaw fruit tastes a bit like a banana crossed with a mango, and tastes best after it falls in mid-October. Please don't pick the fruit from the trees, but watch the ground as you walk!
Because so many insects thrive in the creek, it's also a great spot for crawdads! These fierce-looking freshwater crustaceans are quite shy, and will swim backwards when approached.
Fellow nature lovers can lend a helping hand to clear trails, monitor creek water health, plant new flora, and more.
What to Expect
Street parking is available in front of the Preserve. A small parking lot is also available off Sidewalk Road, to the north. Restrooms are available near the Pavilion.
Poison ivy can grow alongside the trail, and portions can become wet and muddy. Be sure to wear appropriate clothing and footwear. Bring along a reusable water bottle and snacks.
Mosquitoes and ticks can be a nuisance in the summer, so be sure to use Environmental Protection Agency (EPA)-registered insect repellents. Check yourself for ticks after your hike.
Visitors must stay on designated trails at all times. We have created a video to help you learn about your role in enjoying the dunes area safely while minimizing your impact on the park.
How to Help
We are all responsible for protecting our parks for future generations. The Indiana Dunes, as a whole, is one of he most biodiverse areas in the United States. Here are some tips to help you limit your impact on the natural habitats in the dunes area.
Be the Change — Volunteer! Get more involved with the Indiana Dunes! There are many no-hassle, drop-in volunteer opportunities available for everyone. Just show up!
Each of us who visit the Indiana Dunes can also help protect natural heritage, biodiversity, and local culture by taking a few simple steps.