Have you set a New Year's resolution to try something new this year? Or perhaps you're reading this in June and laughing at the thought of keeping your resolutions but still ready to get outdoors? We have seven awesome ways to go beyond the beach in the Indiana Dunes area. So shake off the sand and head south of the dunes.
Westchester Migratory Bird Sanctuary
This small area inside the town of Chesterton continues to develop thanks to its many volunteers. Elevated walkways for bird enthusiasts continue to be constructed. See not only species common to the area but also rare migratory types.
Almost 400 varieties of hostas, 40 types of magnolias, and thousands of daffodils in spring provide an awe-inspiring venture. As you cross the 25 acres of gardens and woodlands, appreciate the vision of former owner William Brincka, a professor at the Art Institute of Chicago. Additional exploration of the home (by scheduled tour) highlights the quirky nature of the owners, and it's well worth a peek at the red bathroom! Some of the trails here are paved.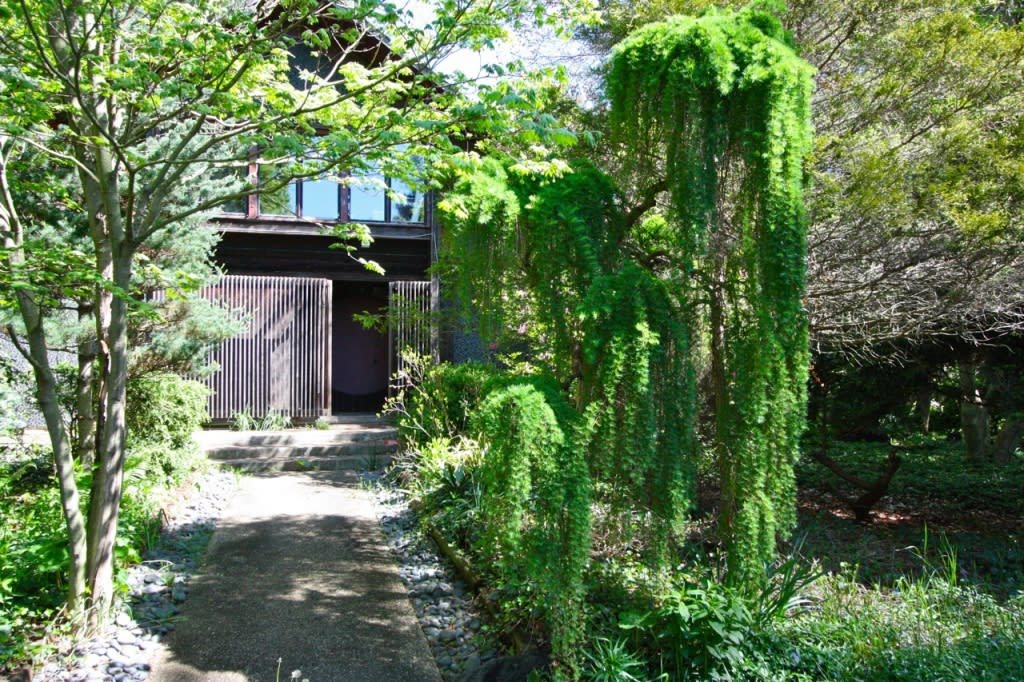 The former residence at Brincka Cross is now used for small gatherings.
Seclusion off the beaten path. This sanctuary's looping trails are an easy walk or run, especially for families with little ones. Picnic tables and interpretive signage are located along the trails, and the park welcomes dog walking. Migratory birds arrive in spring, colors abound in the fall, and animal tracks are signs of life in winter. Volunteer-led hikes can be arranged by appointment.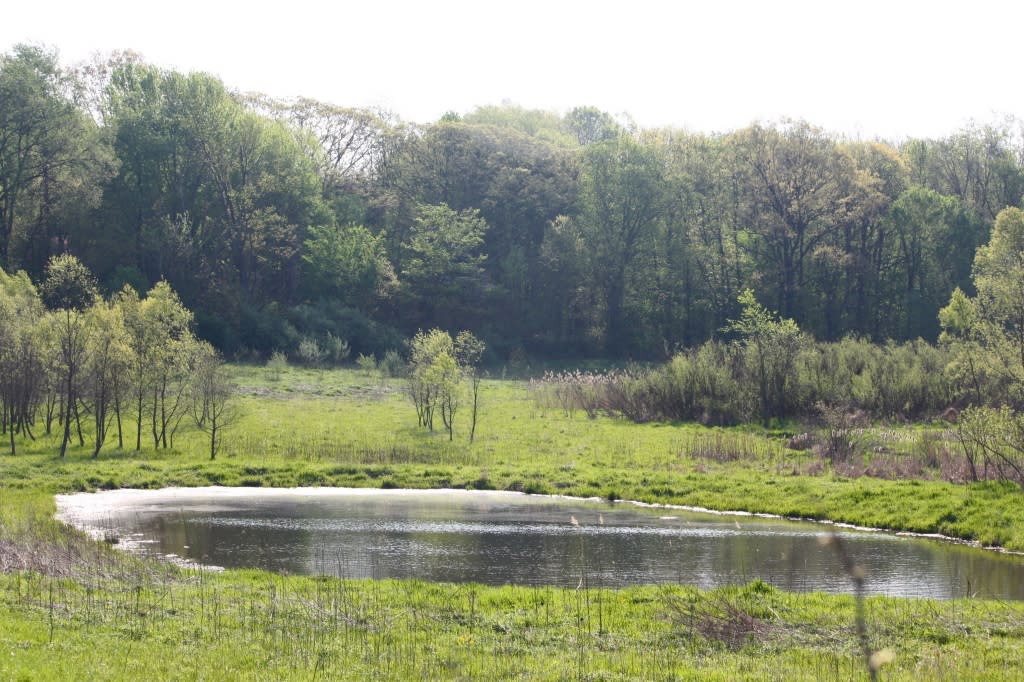 Zona is a peaceful spot, and bit of a hidden gem.
Meadowbrook Conservation Center and Nature Preserve
This 154-acre property offers numerous recreational opportunities, including five miles of marked trails that are open every day. This Moraine Region site features woods, wetlands, streams, and prairie pockets. It provides a habitat for wildlife, including migrating birds and bats. Once the site of a Girl Scout camp, an outdoor amphitheater and lodge provide activity venues. It's also the location of the Shirley Heinze Land Trust offices.
Didn't bring your cross-country skis? That's OK. You can rent them at Stoney Run County Park and ski their eight miles of trails. If skiing isn't your interest, bring your horse instead. Equestrians can ride the perimeter trail. A fishing lake, primitive camping, and open play fields provide recreation alongside the shelters and barbecue grills. The park also honors servicemen from Lake County with its Vietnam Veterans Memorial.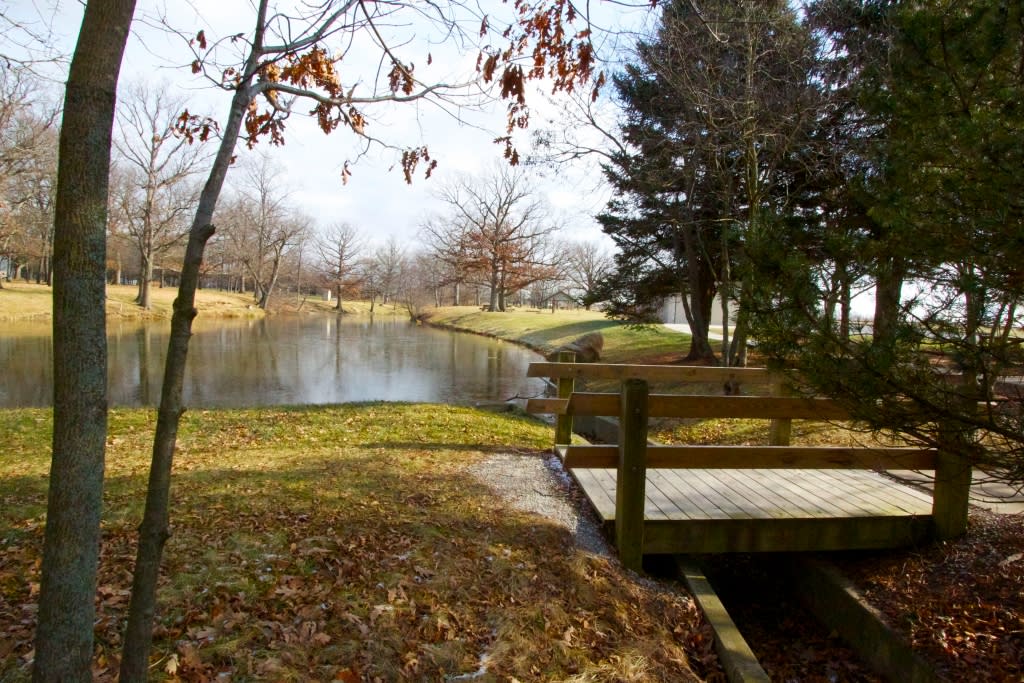 You can bring your horse to Stoney Run Park!
You'll find the only public boat access to the Kankakee River in Porter County at this park. An excellent spot to canoe or kayak, the river is spanned by a bridge you can cross on foot. Local lore suggests that the metal arches of this bridge came from the first Ferris wheel that debuted at the 1893 World's Columbian Exposition in Chicago.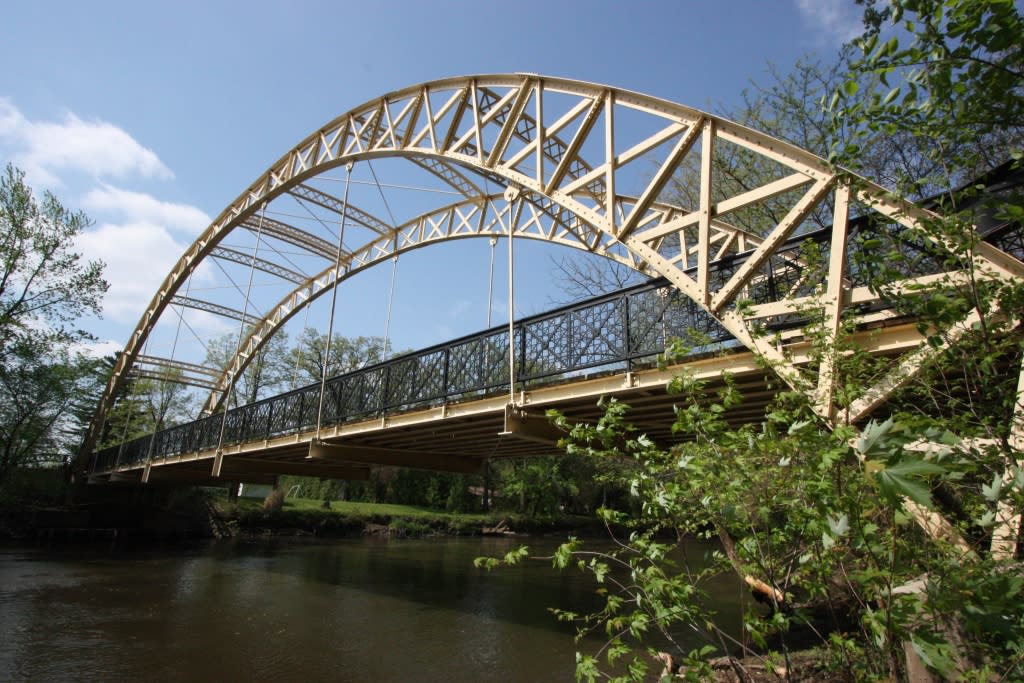 What do you think? Just a bridge or a former Ferris wheel?
Kankakee Sands Prairie Restoration
The more than 7,800 acres at Kankakee Sands provide refuge for some of the fastest declining bird species in America. Watch, too, for the glass lizard, a legless reptile resembling a snake but has ear holes and eyelids! Wildflowers will overwhelm your senses as you hike along three trails. Hike two miles of black oak savanna to the once-booming town of Conrad, now no more than a ghost town with crumbling foundations. And with the recent addition of bison on the site, your journey to Kankakee Sands will surely be memorable.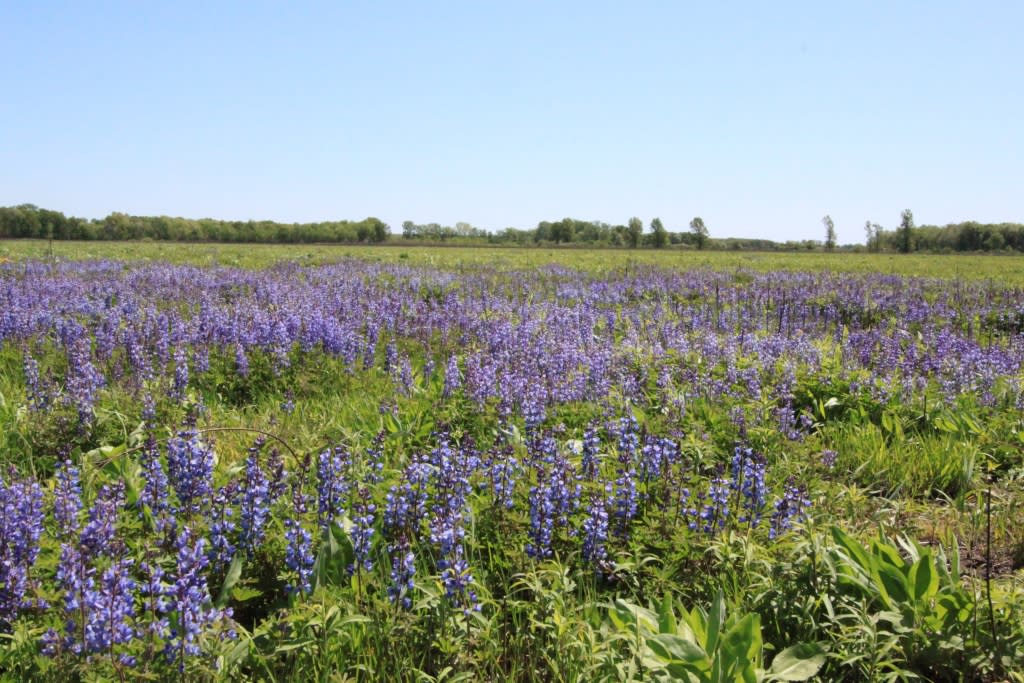 Fields of Lupine at Kankakee Sands.
Just seven spots? We know you're ready for more! These are only a few locations contained in our Beaches and Beyond: Outdoor Adventures guide. Check it out online or have one mailed to your home.