What are the Indiana Dunes?
Two park systems make up the Indiana Dunes. The Indiana Dunes State Park spreads over 2,000 acres and is operated by the state of Indiana. The Indiana Dunes National Park is located on both the east and west sides of the state park and is operated by the federal government. Both parks have unique features that will keep you exploring for days! With so much to see and do, you're going to want to spend more than one day at the dunes. It's no wonder that we have nearly as many visitors as Yellowstone each year.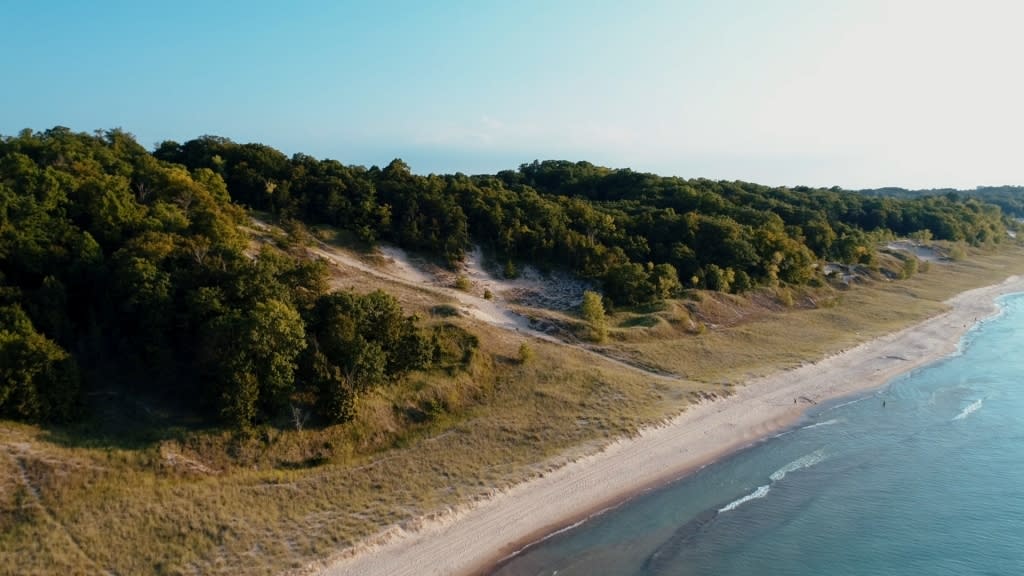 How do I get there?
Getting to the dunes is easy. We're located on the southern tip of Lake Michigan, just about an hour away from Chicago. You can even see the windy city's outline from our shore! But you don't get to the Indiana Dunes from just one entrance. Trails, beaches, and historical sites all have different access points. But don't worry, we'll help you navigate.
Entering the State Park is simple. Just take State Road 49 north until you see the gate to pay your entrance fee. For the National Park, drive down Highway 12 and explore different access points. The large brown signs along Highway 12 will show you where you need to go. West Beach is the only part of the National Park with an entrance fee. If you want to be sure to mark every national park site off your checklist, stop by the Indiana Dunes Visitor Center to grab a map!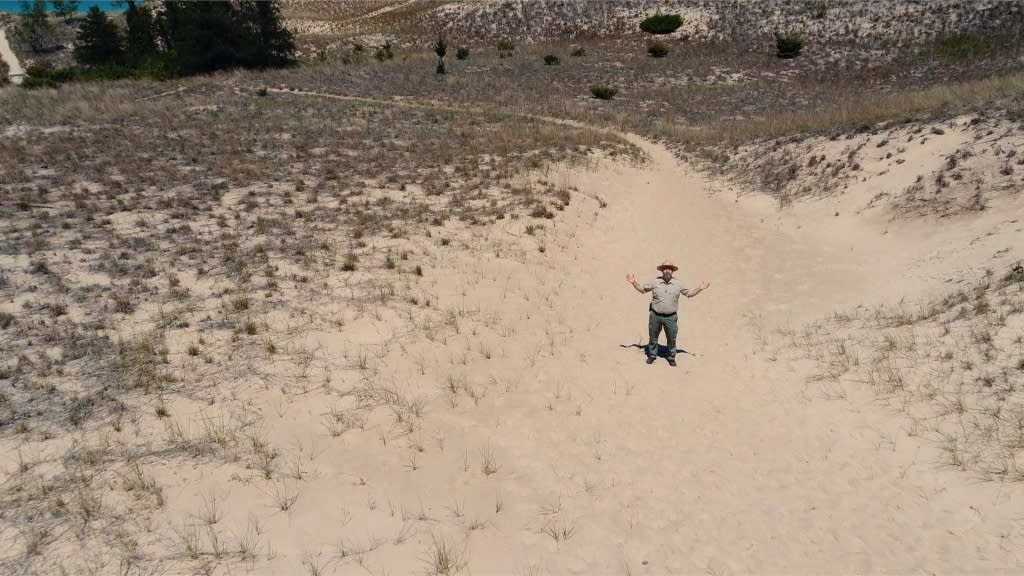 Wait—what's a dune?
So, what exactly is a dune? We hear that a lot. A dune is a big hill of sand formed by wind and water. In our case, a glacier receded 10,000 years ago, leaving Lake Michigan and the beautiful dunes that we see here. Wind and water have carried the sand here ever since.
When we refer to the dunes, we're talking about much more than sandy hills. Sure, the beach is the main attraction, but the Indiana Dunes experience goes far beyond the beach. You can easily spend days hiking, biking, fishing, paddling, wandering, and even birding in and among the dunes.
The Indiana Dunes National Park is a 13,000-acre preserve stretching 15 miles along the coast of Lake Michigan. Inside, you'll find hiking trails, beaches, and some pretty amazing historical sites. Forest canopy covers most of the Indiana Dunes, keeping the sandy beaches hidden from the main roads. This offers the kind of privacy you need for an amazing camping experience! Both the State Park and National Park have designated campsites for tent and RV camping, each site within walking distance of the beach.
When should I visit?
Because each spot in the Indiana Dunes is unique, parking and amenities vary by location. The larger beaches, like Indiana Dunes State Park or the National Park's West Beach, have ample parking, but they can get crowded on summer weekends. Consider visiting early in the day or on weekdays. Smaller beaches and locations have more modest parking. Check online for more information about what each spot has to offer. 
Here's another great idea for you—visit during the fall, winter, or spring for easier parking and a completely different Indiana Dunes experience. Those sandy hills make for great hiking during the fall months and unparalleled sledding in the snow.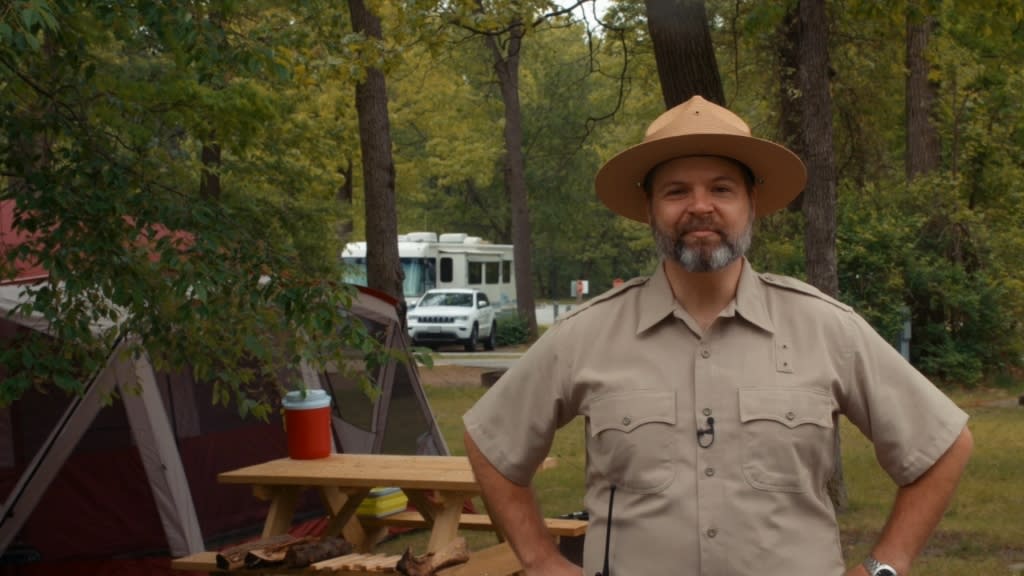 What now?
Now that you know more about the Indiana Dunes, go out there and have an adventure! But don't forget, there are amazing experiences in our area just outside of the dunes. Stop by the Visitor Center located on State Road 49, just a mile before the entrance to the State Park. Inside, you can pick up an Activities Guide, chat with a park ranger, or plan the perfect itinerary with one of our excellent front desk concierges. You'll leave knowing all of the best places to eat, shop, sleep, and play.