History of Indiana Dunes Tourism
The doors to Indiana Dunes Tourism opened on January 2, 1986. Originally operating under the name Porter County Convention, Recreation & Visitor Commission, the offices and Visitor Center have been housed in five different locations. Over the years, the organization has had six executive directors and has grown to a staff of five full-time employees, one part-time employee, several destination concierges for the Visitor Center, and many volunteers. In 2010, the organization changed its name to Indiana Dunes Tourism to better reflect the primary reason visitors come to Porter County, which is to visit the Indiana Dunes.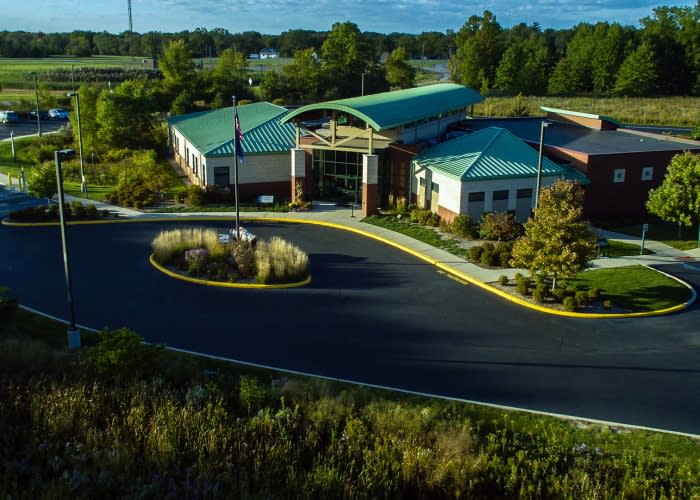 The organization's mission from the very beginning has been to bring visitors to the Indiana Dunes area and extend their stay through effective marketing programs and tools, like the Visitor Center, which allows Indiana Dunes Tourism to interact directly with visitors to the region. As tourism has grown, so too has Indiana Dunes Tourism, expanding its marketing efforts by creating comprehensive niche publications, emphasizing its online marketing presence, engaging in effective public relations, conducting demographic research, and developing group marketing programs.
In 2009, the organization was awarded accreditation through Destination Marketing Association International's accreditation program and earned reaccreditation in 2013, strengthening its status as an elite destination marketing organization.
Indiana Dunes Tourism has evolved into a visionary organization proactively involved in destination development planning, including the creation of a strategic plan for new and enhanced product development within the Indiana Dunes area. Indiana Dunes Tourism also has a staff of professionals who make the vision a reality. They have been successful, in part, due to the quality and quantity of the partnerships they have formed. One of the strongest partnerships is with the Northern Indiana Tourism Development Commission, which allows Indiana Dunes Tourism to leverage marketing dollars with six other Northern Indiana destination marketing organizations to have a strong presence in key feeder markets.
Form of Ownership
Indiana Dunes Tourism is a department of county government but is structured differently than other departments. On May 21, 1984, the Porter County Board of Commissioners, Michael Aylesworth, William Carmichael, and Larry Sheets, created the organization. The commissioners wanted to diversify the local economy by creating other industries, such as tourism, due to the decline of the steel industry.
The Porter County Board of Commissioners created the Porter County Convention, Recreation & Visitor Commission (now doing business as Indiana Dunes Tourism) pursuant to I.C. 6-9-19-1 (Indiana Uniform Innkeeper's Tax Law) and County Commissioner Resolution 84-4. It was amended on November 21, 1994, with Resolution 94-13 and was amended again on January 1, 1998, with Resolution 97-22. In 1985, the Porter County Council adopted the Uniform County Innkeepers Tax as the sole funding mechanism for Indiana Dunes Tourism. This five percent tax is collected with innkeeper support spending on marketing efforts aimed at increasing visitation to Porter County's hotels, restaurants, attractions, and other tourism businesses.