After marrying in 1989, Lizbeth Bryant and James Berman honeymooned in Maine, staying in several Victorian bed and breakfasts along the coast. This started a habit of weekend getaways, and they fell in love with B&Bs, dreaming of opening their own one day.
While visiting Valparaiso for a Mother's Day brunch in 2012, Lizbeth and James spotted a "For Sale" sign in front of a historic home just a short walk from the downtown square. Eighteen months of negotiations later, the Colonial Revival-style home on Valpo's historic Washington Street was theirs. It took four years and nearly $400,000 to renovate the building, which has been deemed "Noteworthy" by the National Register of Historic Places. On September 5, 2018, the Valparaiso Inn Bed & Breakfast, with its five luxurious guest suites and period antique furnishings, opened its doors.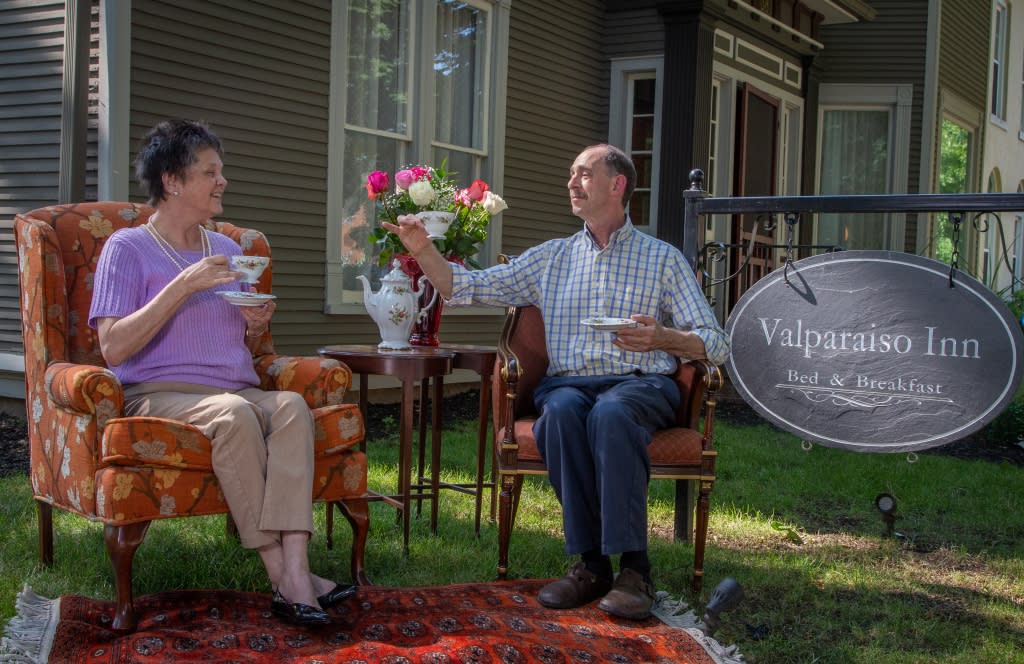 The bed and breakfast's atmosphere and friendly innkeepers make visitors feel like guests in someone's home rather than a customer. James and Liz get to know each guest during their stay and offer personalized recommendations for local restaurants and things to see and do. Like other bed and breakfasts, Valparaiso Inn provides a more social experience than a standard hotel. Guests enjoy breakfast together in the mornings and sometimes a social hour in the evenings, often swapping stories about their travel experiences in the area.
Valparaiso Inn offers all of the typical bed and breakfast amenities and more. Each of their five suites is furnished with period antiques and private bathrooms with features like clawfoot soaking tubs or two-person Whirlpool baths. Guests can also relax in the screened-in patio or enjoy the outdoor hot tub, but the most important amenity is still breakfast.
James can found be in the kitchen every morning preparing gourmet breakfast dishes like Lump Crab Benedict with Caramelized Sweet Potato and Red Onions or Grilled Pancetta and Egg in Garlic Infused Fire-roasted Red Peppers. His specialty, which guests can't get enough of, is Cardamom Infused Poached Pears. Those might be worth the overnight stay by themselves.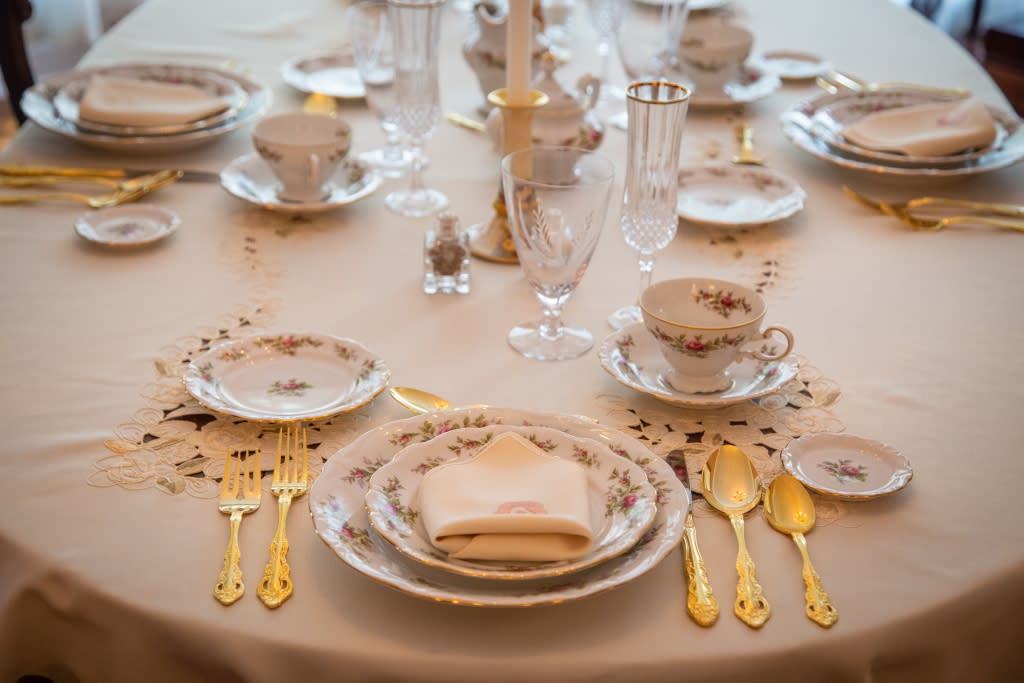 Valparaiso Inn Bed & Breakfast is a great place for a weekend getaway, staycation, or extended vacation in the Indiana Dunes area. If you're looking to explore the Indiana Dunes communities we recommend a stay at the "Valpo Inn." To learn more and reserve a room, visit www.valpoinn.com.