Ever wanted to go back in time? As Porter County's only drive-in restaurant, The Port Drive-In is a blast from the past and is one of the Indiana Dunes area's must-sees & dos.
Chili dogs made using the original 1950s recipe are a local favorite, as well as the half-pound hot dog! A variety of burgers and sandwiches are also available, including several vegetarian options.
Frosted mugs of their home-brewed root beer, 50 flavors of shakes and malts, soft-serve ice cream cones, sundaes, and scores of other treats are yours to enjoy at this 1957 Chesterton icon. If you just can't get enough, gallons of BK root beer are available to go.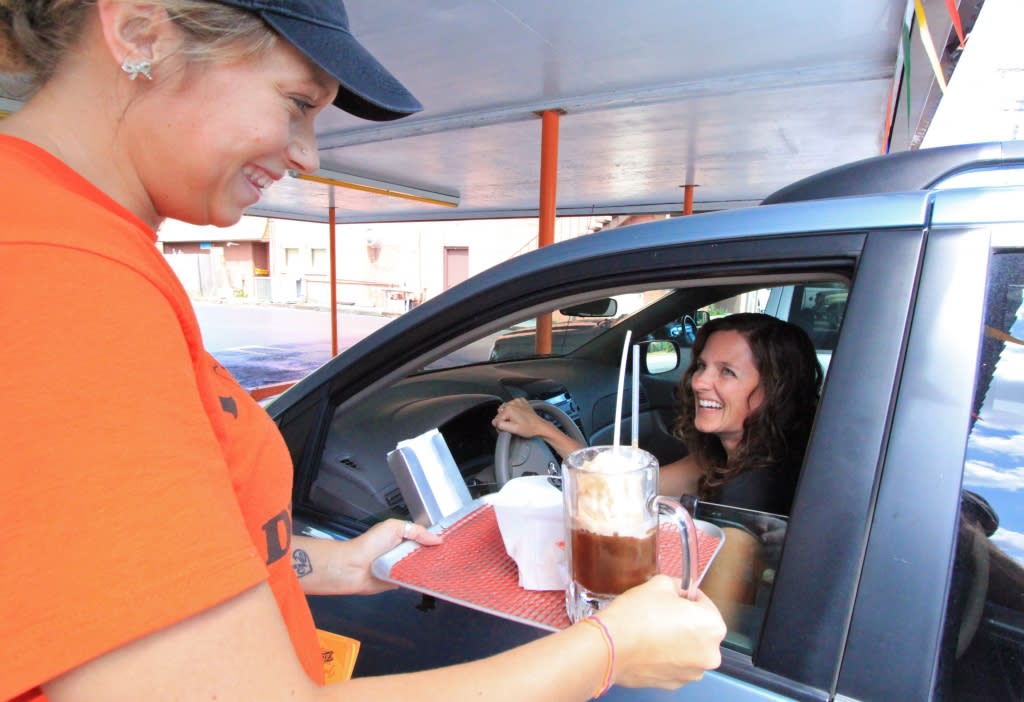 Let their cheerful, energetic carhops come right to your car, take your order, and deliver fast, fresh food while you sit in style. If you prefer, you can also dine at their outdoor picnic tables. A visit to the Indiana Dunes area isn't complete without a visit to The Port Drive-In.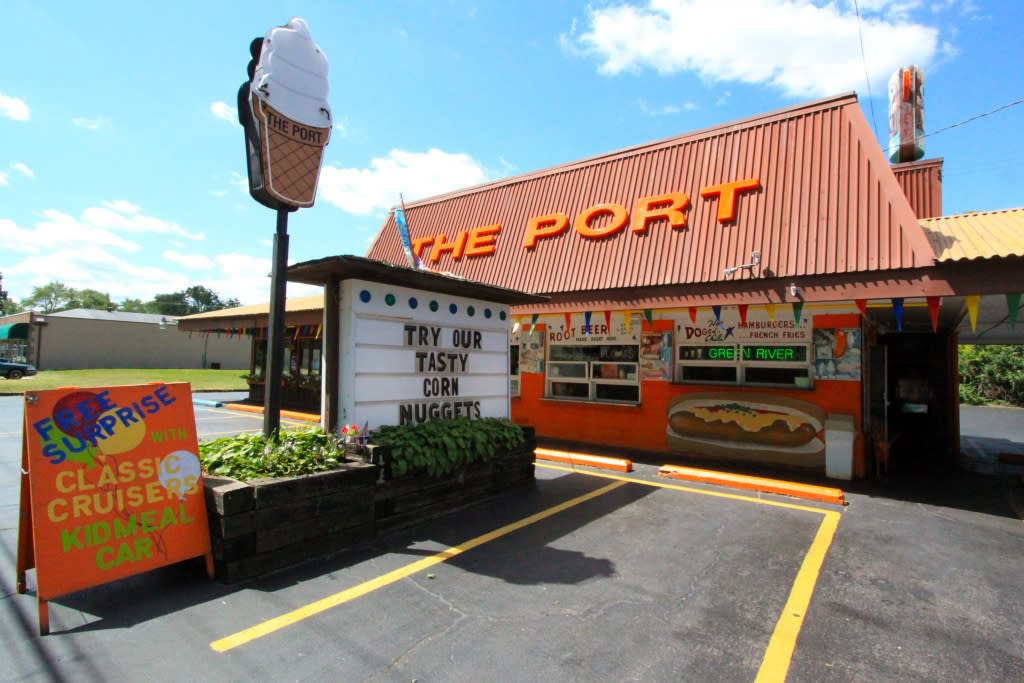 Plan your stay at any of the Chesterton community's unique accommodations just minutes from Lake Michigan and the Indiana Dunes national and state parks—you'll be just a stone's throw from The Port Drive-In and some of our other favorite Indiana Dunes area places to eat, play, shop, and stay.
Ready for your home-brewed root beer? Visit The Port Drive-In today!