It's becoming more common for travelers to bring along their four-legged friends. After all, they're like members of the family, and nothing beats the face of a happy dog running alongside Lake Michigan's waves. If you have questions about traveling with your pet in the Indiana Dunes area, you're in the right place.
On the beaches:
Pets are allowed on a six-foot leash at Kemil, Dunbar, Lake View, and Central beaches in the Indiana Dunes National Park (everything east of the State Park).

Pets are prohibited in the lifeguarded swim area at West Beach in the summer, but pets can be walked through the area to get to another part of the beach or during the off-season.
In the Indiana Dunes State Park, pets must be on a leash and are welcome east of the swimming beach (basically east of the pavilion).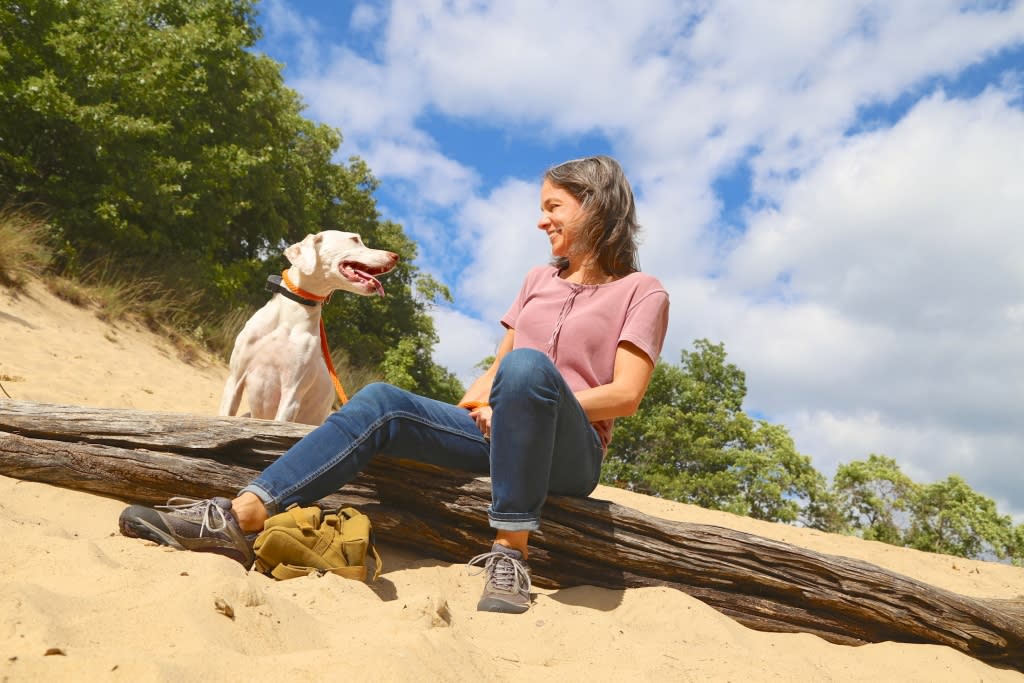 Dogs love The 3 Dune Challenge!
In the parks:
Bring on the dogs, cats, bunnies, and lizards! Leashed pets can hike any trail in both the State Park and National Park except the Great Marsh Trail, Pinhook Bog, and the equestrian portion of Glenwood Dunes trail.

Don't forget the local parks! Places like Coffee Creek Watershed Preserve, Gabis Arboretum, and the Porter County Parks are pet-friendly. They're great for a run or walk with Fido.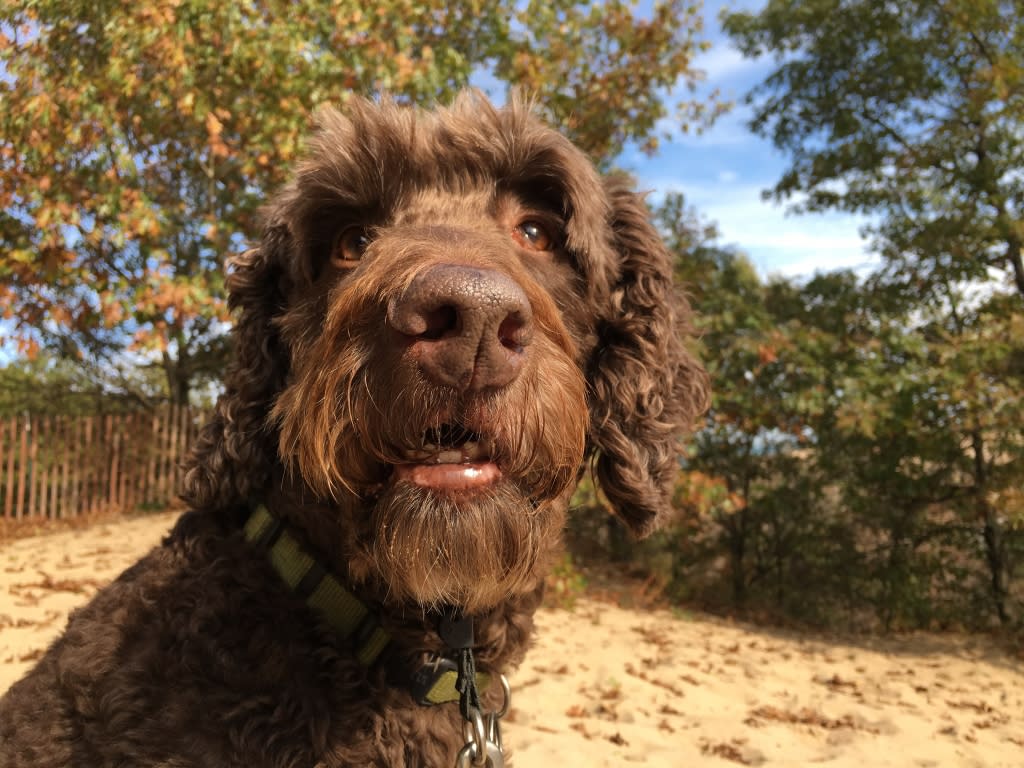 Dog Hiking at West Beach's trails
Around town: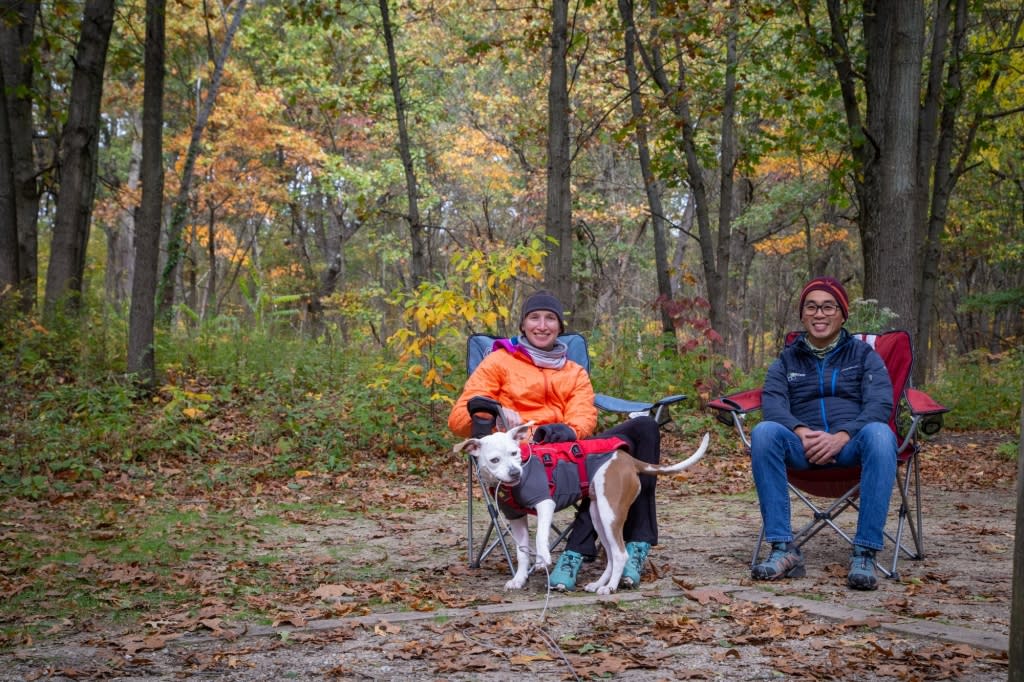 Becoming a B.A.R.K Ranger
You and your pet can volunteer by becoming a B.A.R.K. Ranger with the Indiana Dunes National Park! See a park ranger at the Indiana Dunes Visitor Center or the Paul H. Douglas Center for Environmental Education to get your one-page worksheet and, afterward, you'll receive a special Bark Ranger brass dog tag for a $5 donation to the Friends of the Indiana Dunes.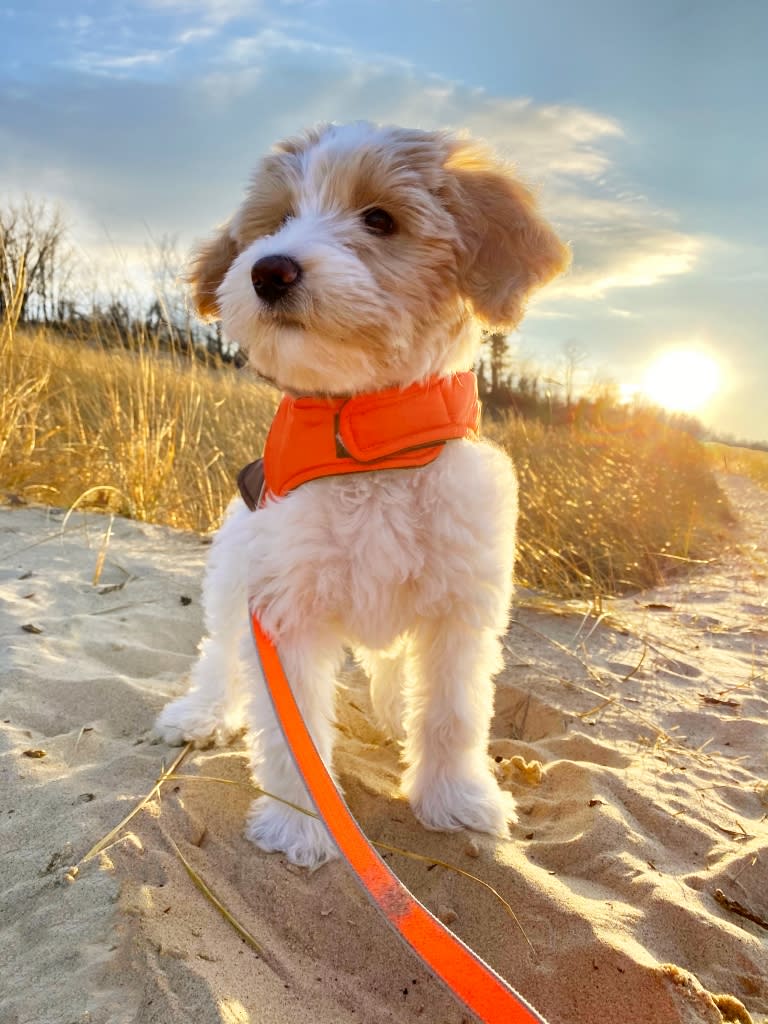 We are also quite proud that GoPetFriendly.com named the Indiana Dunes National Park the #1 pet-friendly attraction in the state of Indiana!
PLEASE always remember that we love when guests bring their pets, but no one likes pet poo. ALWAYS pick up after your pet to keep Indiana Dunes Country beautiful. Thanks!
And now, enjoy pictures of pets (and their people) in the Indiana Dunes:
 

lake housin' A post shared by Porter the Golden Retriever (@porter_the_golden) on