The 3 Dune Challenge trail kicked off only a month and a half ago, but it's already been the site of a marriage proposal, the place where a young girl celebrated the anniversary of her kidney transplant, and many other stories.
Since the June 12 kickoff, more than 800 people from across the Midwest (and across the globe) have conquered the 1.5-mile course—which features the three highest sand dunes at the Indiana Dunes State Park—and have come to the Indiana Dunes Visitor Center to share their stories and pick up a free commemorative sticker.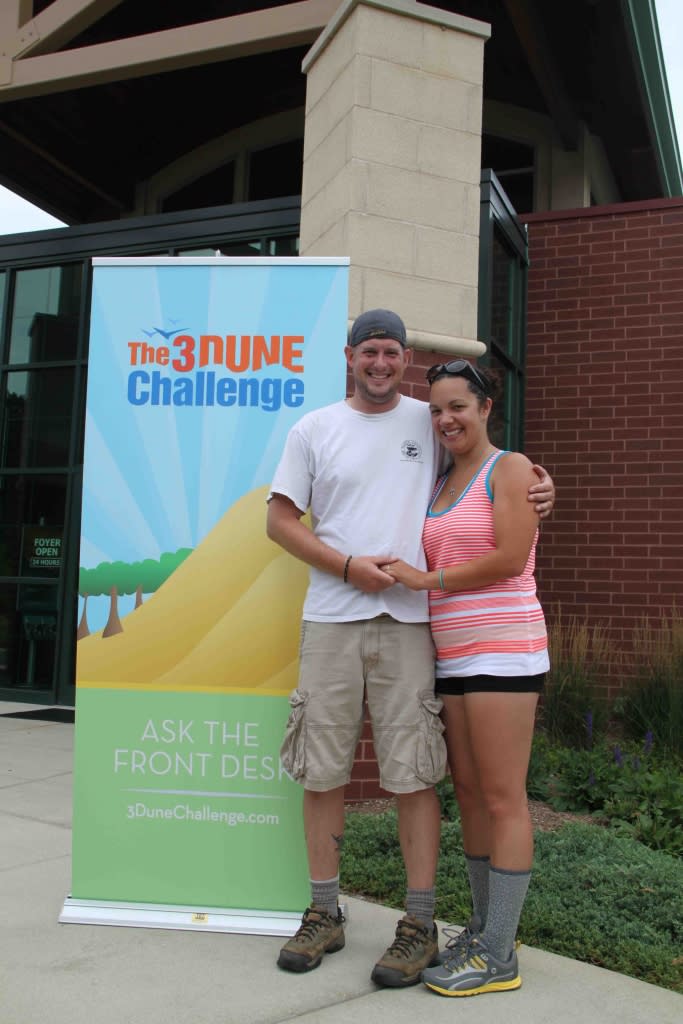 Among them are Nathan Taylor and Sara Carlino of Indianapolis. Taylor on July 25 proposed marriage to Carlino on the highest dune, 192-foot Mt. Tom, and she said yes.
Also doing the challenge was Porter resident Abby Wodrich, 9, who completed it on June 19, which was the 8th anniversary of her kidney transplant. Wodrich did the challenge with her brother, Ethan, 11, her father, David, who is on the Porter Town Council and who owns Third Coast Spice Cafe and Lemon Tree Mediterranean Grill in Chesterton, and David's father, Wayne.
"My dad called us up and said, 'Would you like to do The 3 Dune Challenge?' He spurred the moment," said David Wodrich. "It was a great day when we went out. She (Abby) loved it. My dad is 76 years old and nothing really stops him. He enjoyed it, too."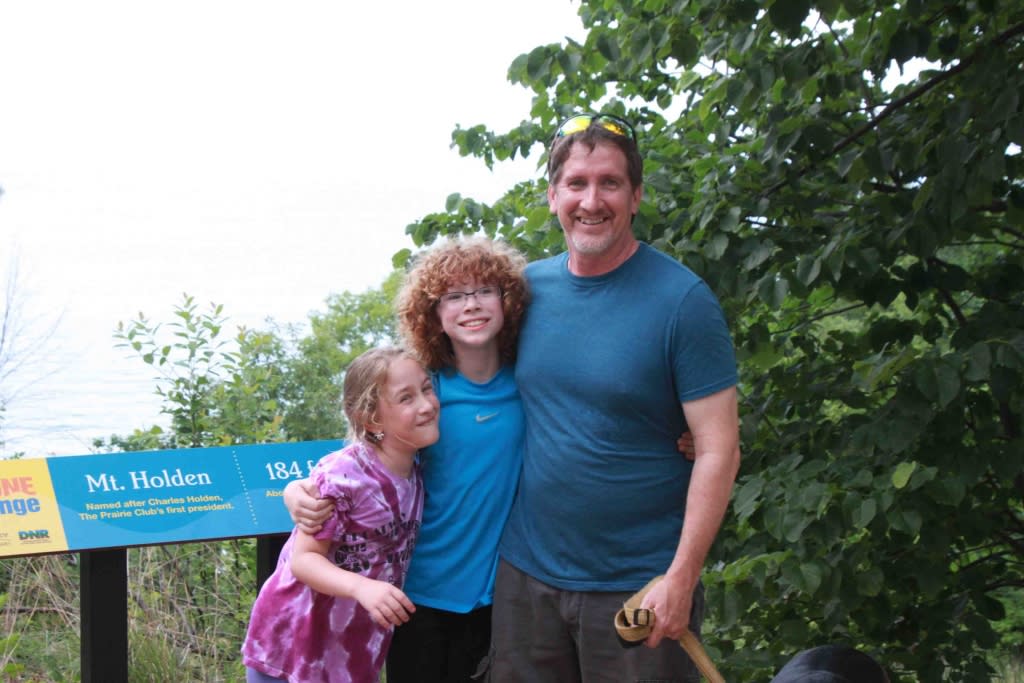 "We have been amazed at the response to The 3 Dune Challenge," said Lorelei Weimer, executive director of Indiana Dunes Tourism. "We felt it would be a huge draw, but it has exceeded our expectations."
Indiana Dunes Tourism spearheaded the creation of The 3 Dune Challenge along with Indiana Dunes State Park and Friends of Indiana Dunes. Weimer said the goal was to give area residents a fun fitness challenge and to draw visitors from outside the area.
"Our 3 Dune Challenge landing pages have received about 20,000 views and our videos have received 2,100 views," Weimer said, adding that 68 percent of challenge finishers have come from outside Northwest Indiana.
Indiana Dunes State Park, where The 3 Dune Challenge takes place, is located at 1600 North 25 East, Chesterton, which is north of U.S. 12 on State Road 49. There is no cost to do The 3 Dune Challenge and it can be done any day of the week. However, the park's entry fee is $5 per car for Indiana residents and $10 per car for those outside of the state.
The Indiana Dunes Visitor Center, where people can get commemorative stickers and shirts, is located about a mile south of the park at 1215 N. State Road 49 in Porter. For more information, call 219-926-2255 or click here.