When the culinary geniuses at Designer Desserts tell you to "Live Life One Cupcake at a Time," they mean it. By providing endless delicious options, this colorful bakery in downtown Valparaiso is the go-to destination for special occasion cupcakes and other sweet treats.
With its bold neon Designer Dessert signs and whimsical pink facade, the shop itself is a feast for the eyes. Inside, colorful cupcakes take center stage against a sophisticated black-and-white interior décor. The bakery, founded in 2004 by owner Adam Wiltfang, features an incredible array of one-of-a-kind cupcakes that can be enjoyed on-site, or you can order something new with almost any design imaginable, including Star Wars, Disney characters, flowers, and balloons. Whether it's a design kids love or a design that simply says "love," Wiltfang's crew are happy to oblige. Known for their breathtaking wedding cakes and customizable cupcakes, local residents have come to rely on Designer Desserts to make their birthdays, graduations, weddings, retirements, and other celebrations perfect.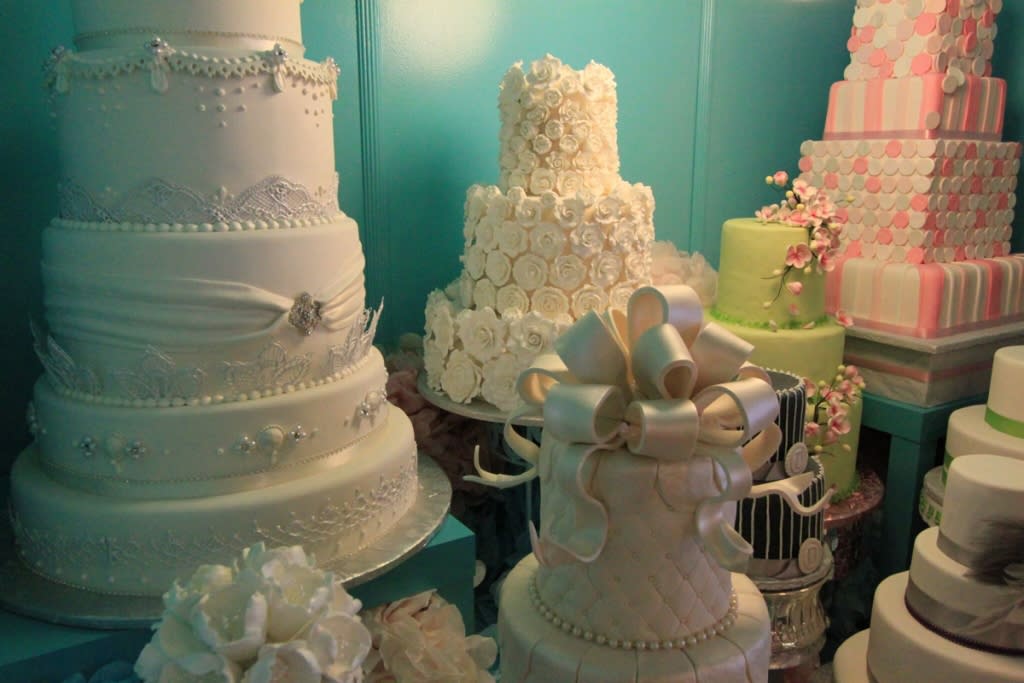 As the oldest cupcake shop in Northwest Indiana, Designer Desserts is the perfect place to linger over a decadent cupcake in one of 108 flavors, accompanied by a steaming cup of the bakery's signature pink hot chocolate. You might choose from cupcake favorites such as pink champagne, key lime pie, dark chocolate raspberry, or a seasonal specialty such as root beer float, caramel apple pie, or peppermint mocha. The delicacies are big enough that you can share one with a friend, though it's hard to resist claiming the whole thing for yourself!
Can't make it into the store for a cupcake? Not a problem. Designer Desserts' pink cupcake truck can sometimes be seen prowling the area. It's been known to stop by at special events such as the annual fireworks at the Indiana Dunes as well as several farmers markets. It's also available for weddings and special occasions.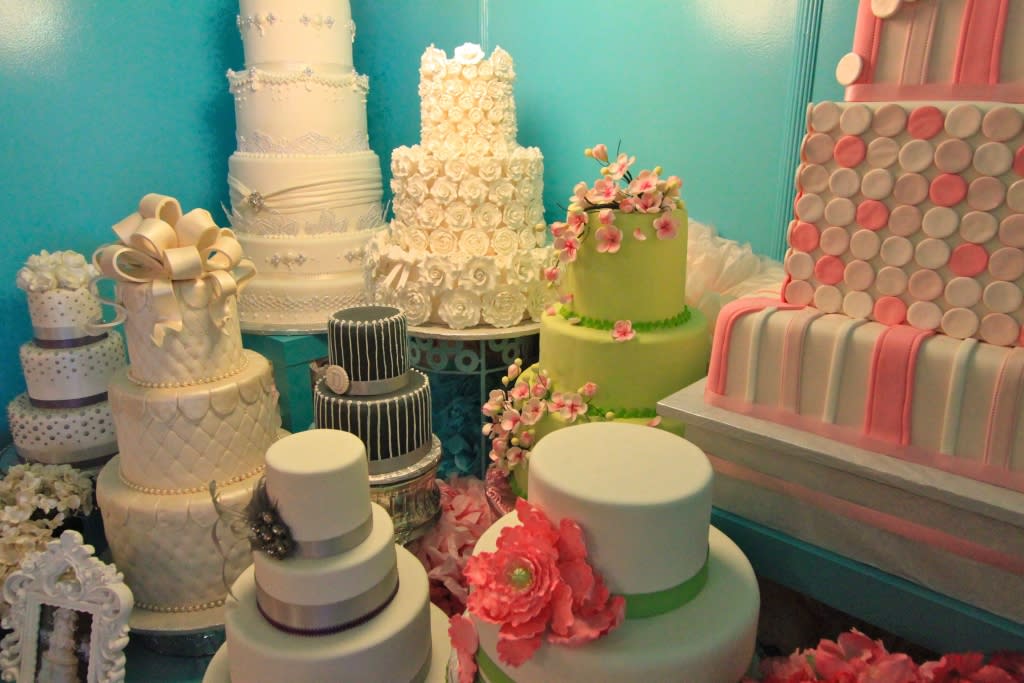 But cupcakes are just part of the fun at Designer Desserts. The bakery also features brownies, cannoli, and cookies, including their top seller, an oatmeal-raisin cookie with brown butter frosting. If you are feeling especially adventurous, you can even try Unicorn Poop, a sparkling sugar cookie in blue, pink, and purple with cotton candy pieces that is a favorite for kids of all ages.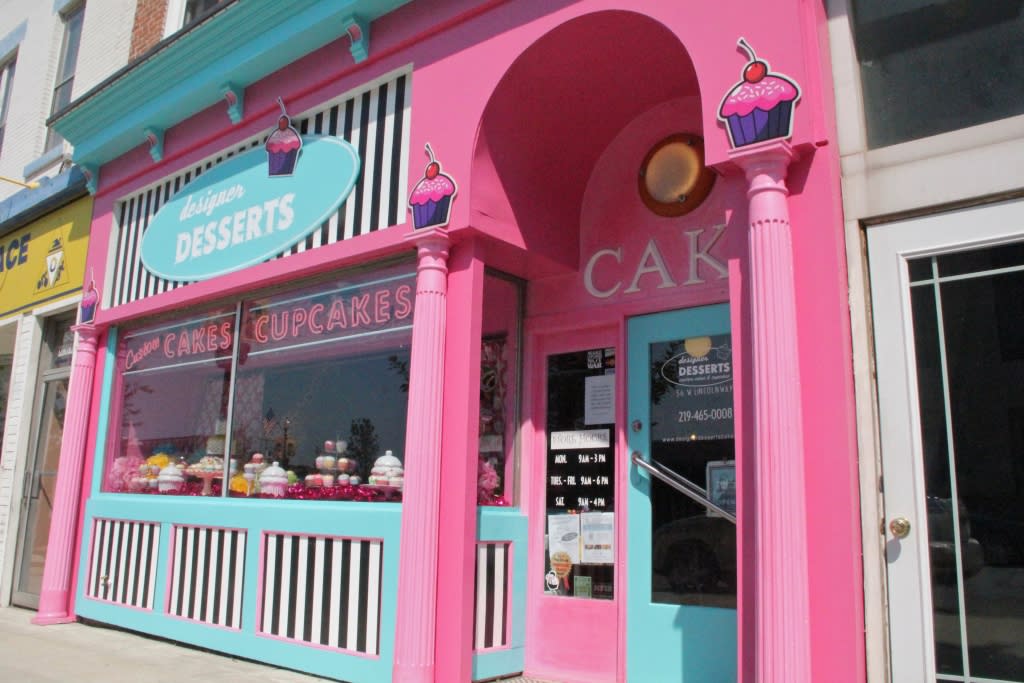 During the holidays, Designer Desserts is known to bring out a few extra-special treats, including their own pumpkin-pecan crunch bars made famous by Wiltfang's mother, Tina Wiltfang, who is on hand in the store almost every day.
As a family business, Wiltfang and his staff strive to provide a unique experience for their customers. "You have to come in to take it all in," he says. "We look at it as more of an art form than just food." Once you stop by, you're sure to agree.