A Yoga Enthusiast Shares His Favorite Spots in the Indiana Dunes
This post was contributed by local yoga enthusiast Andrew Morris. You can learn more about Andrew and his yoga practice here.
If you're anything like me, you don't often take a full day to pamper yourself and fully immerse yourself in what an area has to offer. Having lived in Northwest Indiana (NWI) for over 20 years, I often find myself taking the place I live for granted. But after my most recent Saturday adventure in the dunes, I have a renewed awe for all of the natural beauty, incredible people, art, and local artisans this area has to offer.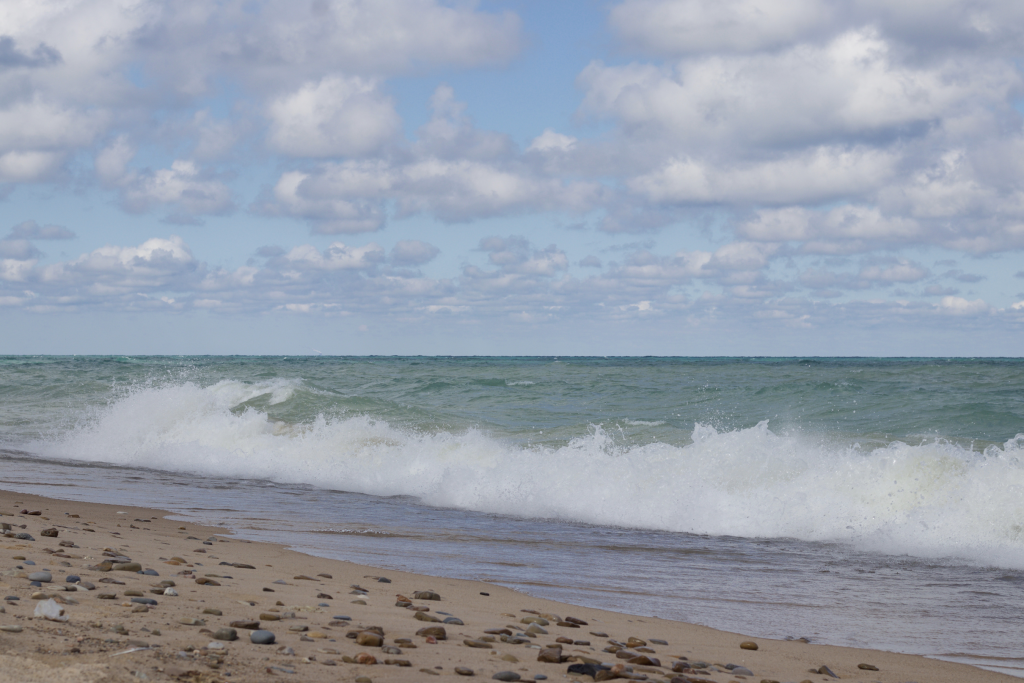 A morning yoga class led by park rangers was kicking off at 10am at Kemil Beach. The yoga poses were inspired by animals and they read from the book Babar's Yoga for Elephants and encouraged us to try the fun poses that the book mentioned. The yoga class was a ton of fun, and it was really unique being on the sand with a gentle breeze blowing on the class. Kids in the class seemed to enjoy the elephant imagery and the yoga life lessons of kindness woven into the theme of the class.
I spoke with the rangers after class who said they both love the positive physical and mental benefits yoga has to offer. We all agreed that yoga is one of the most positively transformative activities one can partake in. And the proof was in the pudding, I felt amazing after class. I felt limber, but even more so, my mind was extremely calm and I felt a sense of peace wash over me. Although that could also have been the incredible natural setting the beach had to offer.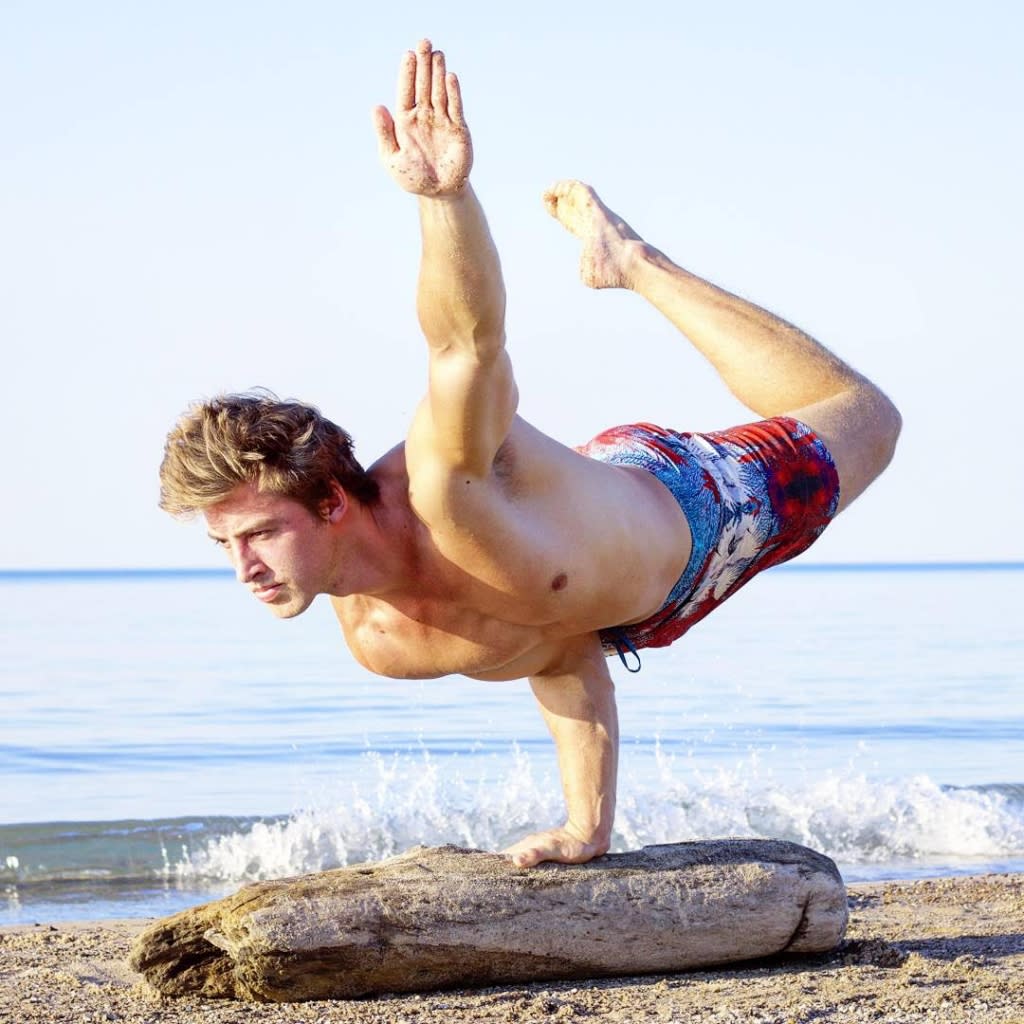 I allowed myself ample time after yoga to stroll along the shore, feel the waves lap at my feet, and meditate on the shoreline. One of my favorite beach activities is just to sit quietly and soak in the sounds of each wave, the birds, and people enjoying the sunshine. It is paradise in the dunes.
After about an hour of enjoying the sunshine, and because I have a voracious appetite, I knew it was time to make my way to my favorite lunch spot, Namaste India, in Chesterton.
Namaste India is located right off Highway 49 in Chesterton, with a convenient location near I-94 and the beach. Due to its location, but most importantly, amazing buffet, it is lunch heaven right in my hometown. You heard me right, if you want the best lunch buffet around, there's only one place to be - Namaste, my friends. Their lunch buffet includes some of my favorite meals: chicken tikka masala, aloo gobi, mango lassi, and much more. The spices are just right, and they have such a welcoming atmosphere.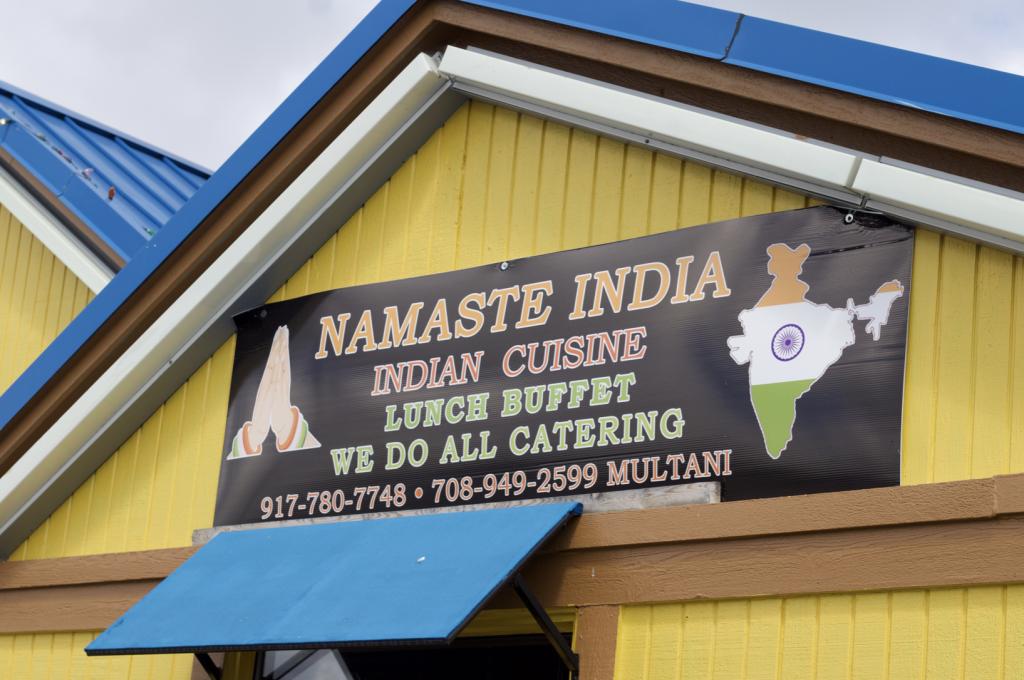 - Namaste in Chesterton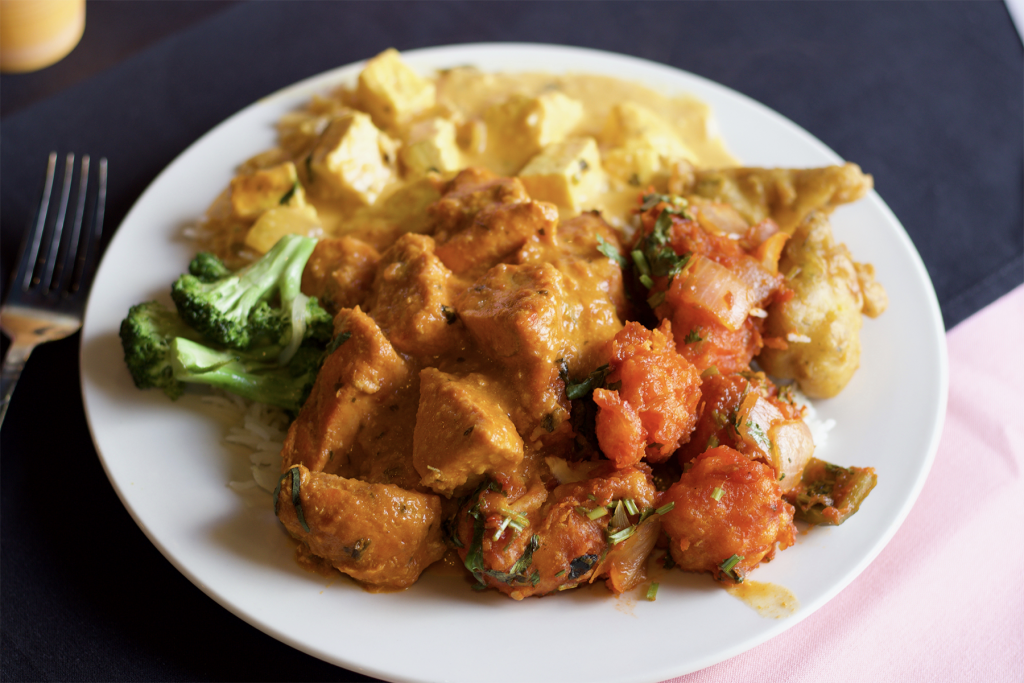 After eating, it was on to my next stop. During the summer and early fall in Chesterton, the locally famous European Market has tons of artwork, jewelry, food, and clothing all from local artists and restaurants. The European Market is so vibrant and full of life, from both locals and tourists who come to explore the food, art, and music scene in Chesterton. There are about a hundred or so booths set up with tons of different things to be had.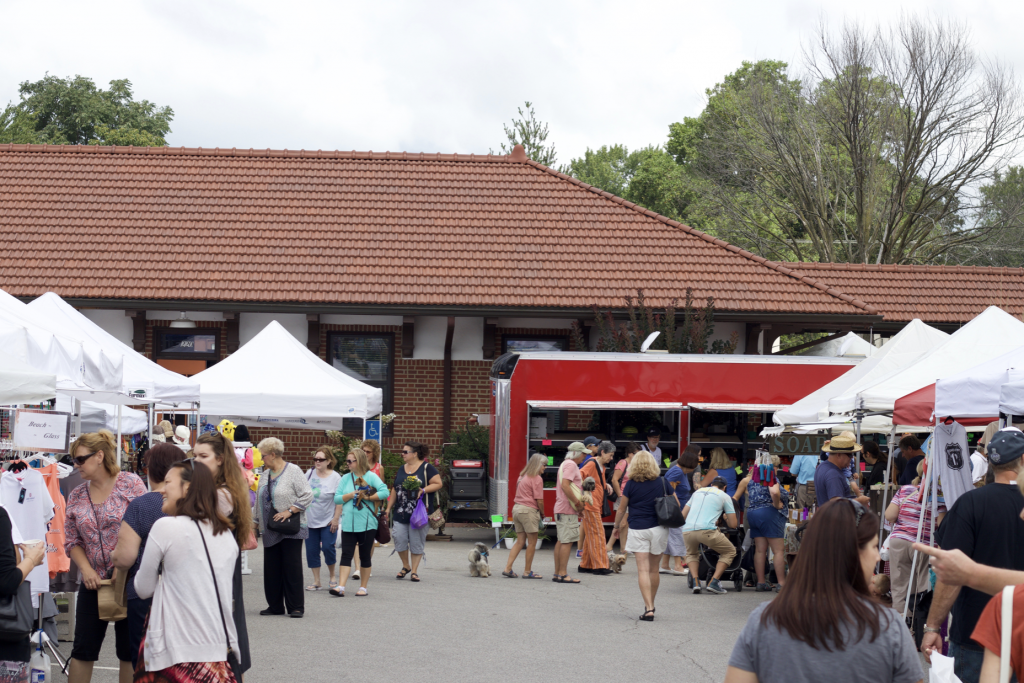 - Chesterton's European Market at Broadway and 3rd
After browsing, I decided it was time to venture over to the Red Cup Cafe - a local hangout with coffee, tea, muffins, and sandwiches. With a full day ahead of me, I figured it was time to energize with my favorite drink, a white mocha.
Red Cup Cafe is right on Broadway, the main street in Chesterton, conveniently located across the street from Thomas Park, where the European Market is held, so I was able to quickly get my boost of energy. It's a great place to sip a coffee or have a sandwich, while appreciating local art, which is hung all over the walls at Red Cup.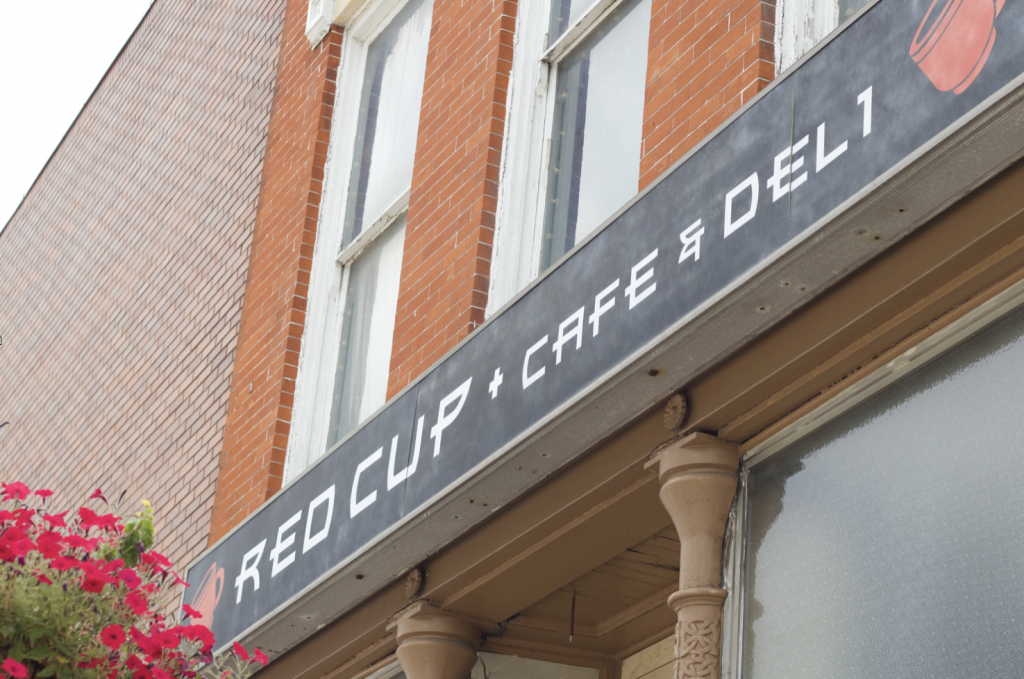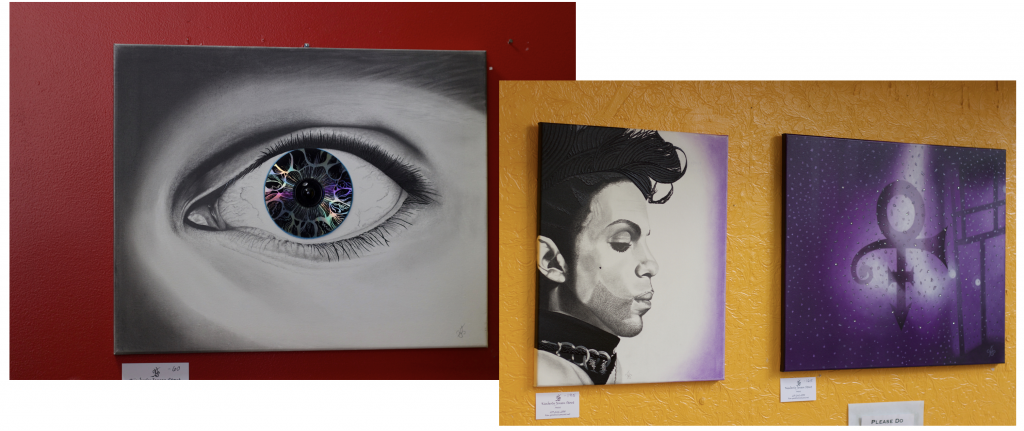 Chesterton is a very artsy town, if the lovely artwork above is any indication.
After re-energizing, I hopped back in my car for a short drive over to the Coffee Creek Watershed. The watershed has miles of walking or running trails, looping through forest, over rivers, and through fields of flowers. It's all highlighted by some stunning architecture and brick, wood, and dirt pathways. It is a lovely respite between two bustling cities. You will often find locals walking their dogs or out for an evening stroll.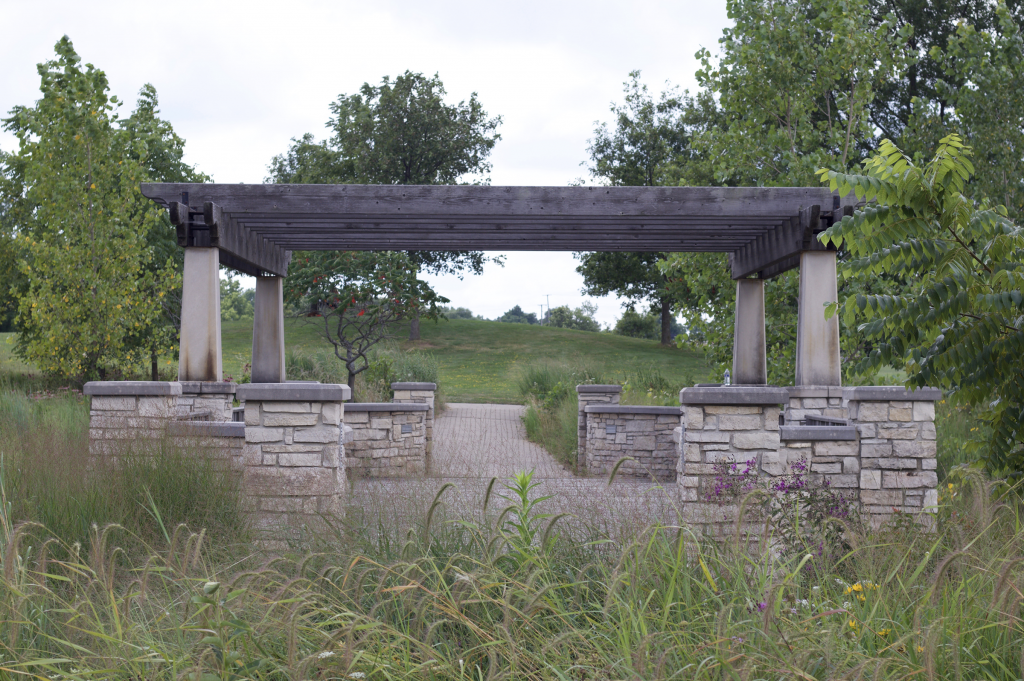 - Coffee Creek Watershed Preserve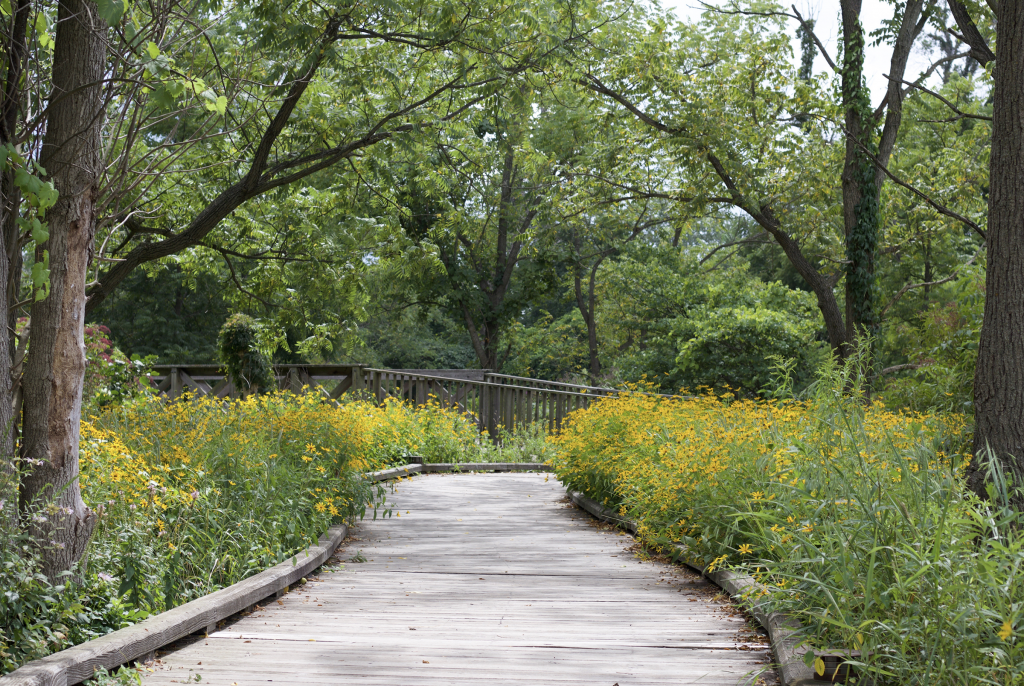 - Coffee Creek Watershed Preserve
I thoroughly enjoyed my stroll, and by the time I was finished, I felt fully refreshed from once again immersing myself in the natural beauty of NWI. Nature just has that effect on me, calming me and giving me time to think away from the bustle of life. I was ready to enjoy a smoothie from one of my favorite local juice bars in Valparaiso: Roots Organic Cafe.
Roots Organic Juice Cafe is located on Lincolnway in downtown Valparaiso. They offer locally sourced food and beverages ranging from coffee and smoothies to quinoa bowls. They have a very friendly staff, and are very responsive, making everything fresh to order. I ordered a smoothie, the Pina Berry, a combination of pineapple, strawberry, and banana. It was so tasty I almost had another, but controlled myself. While sipping my smoothie, I wandered around the cafe, admiring artwork from local artists in Valparaiso. Much like Chesterton, Valparaiso is rife with artists, musicians, and talented people.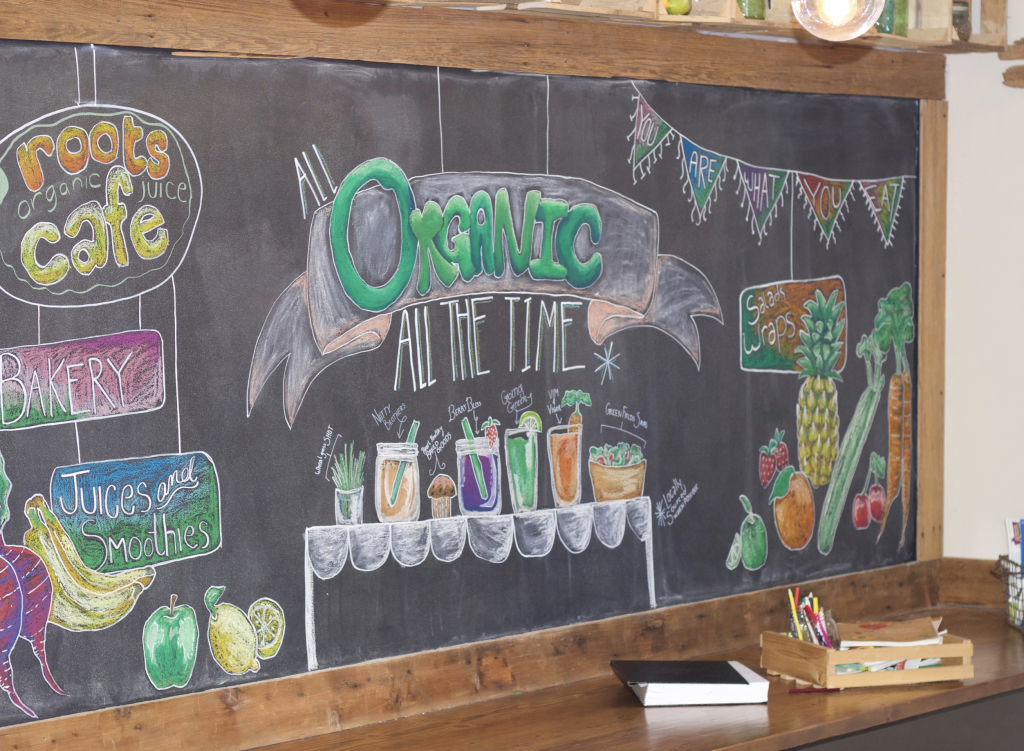 - Roots Organic Juice Cafe
When I had my fill (wish I had gotten a second smoothie), I was ready to go visit my final destination for the day, the Portage Lakefront and Riverwalk. I was determined to catch a sunset at this hidden gem of NWI.
The Portage Lakefront and Riverwalk is located off Highway 12, otherwise known as the Dunes Highway, in Portage, Indiana. To access it, you have to drive as if you were heading towards a steel mill, but cut around the industry and end up in a vista of serenity.  It has a lovely riverwalk that wraps around the area, great for walking or running, and I was able to take a walk and see some ducks and other local wildlife.
In parts, you are actually walking over the river, just feet from the water below. This, coupled with the natural vibes, makes you feel really connected to nature. As you can tell, the riverwalk alone is extremely beautiful, but the riverwalk combined with the pier and beach makes this secret Portage beach really incredible.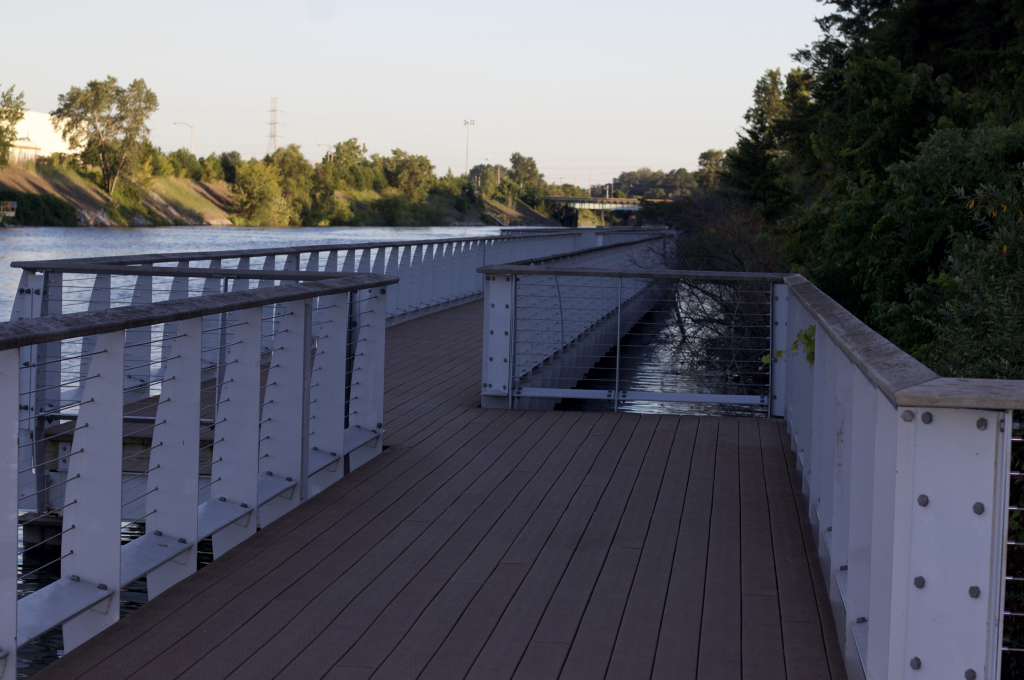 After my walk along the river, I made my way back to the beach area. The beach area includes an architectural masterpiece of a building, which is used as restrooms, and a has a large group activity room for weddings and special events. The building is beautiful and is also an eco friendly building. In addition to the lovely center they have a nice beach where the waves crash and you can dip your toes in the Lake Michigan. If that doesn't sound exciting enough, you can walk all the way down a cement pier to get a better view of the surrounding lake area.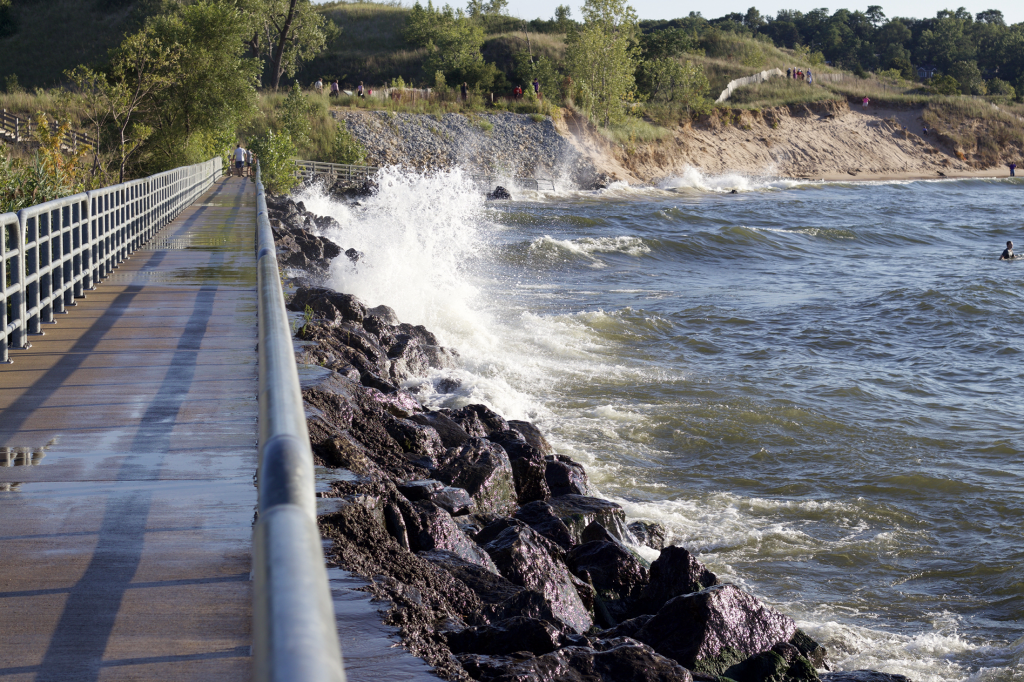 It was a warm and windy day, which at the beach always means big waves. And for the first time ever, I even saw surfers riding waves. I watched from the cement pier as they surfed. After watching the two men surf for about fifteen minutes, I was ready to hit the beach and dip my toes in the sand.
On this beautiful Saturday, I had once again found myself back at the beach, my favorite place on earth. As I sat taking in the sounds of the waves, it dawned on me how lucky I am to live in such an incredible place with so much to offer.