Twenty-five years ago, Kankakee Sands wasn't. 
It wasn't a prairie, it wasn't home for a herd of 100+ bison, it wasn't managed with fire, and it wasn't visited by families and friends. It simply wasn't.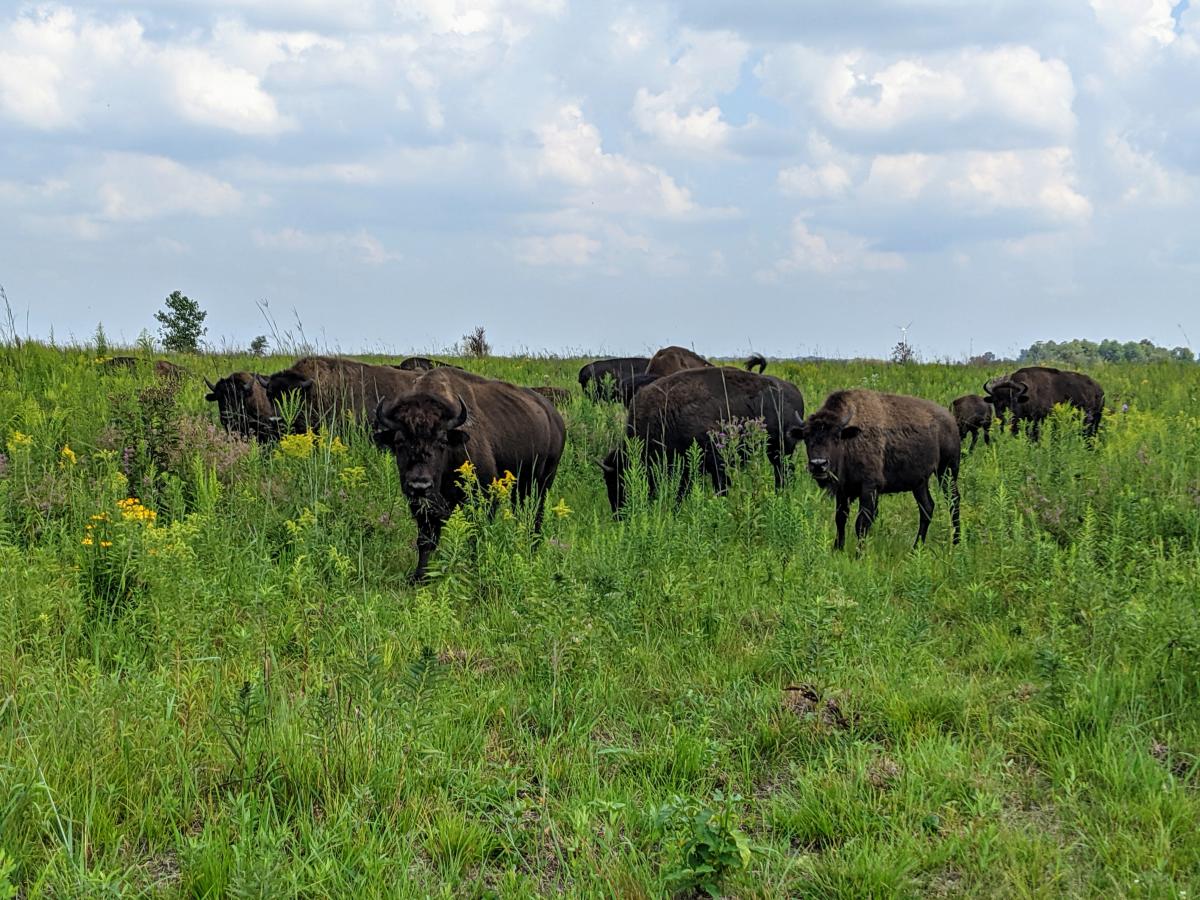 But today, it is! This very December marks the 25th year that the Indiana Chapter of The Nature Conservancy has been involved in restoring nature's balance at a landscape scale, right here in Newton County. Back in December of 1996, the Indiana Chapter of The Nature Conservancy purchased 7,200 acres of agricultural ground in Newton County and began the process of converting these acres to the diverse prairies of today's Kankakee Sands. 
Our goal was to connect Willow Slough Fish and Wildlife Area with Beaver Lake Nature Preserve, Conrad Savanna, and Conrad Station Nature Preserve for more than 20,000 acres of contiguous natural area. Wow, that's a lotta nature!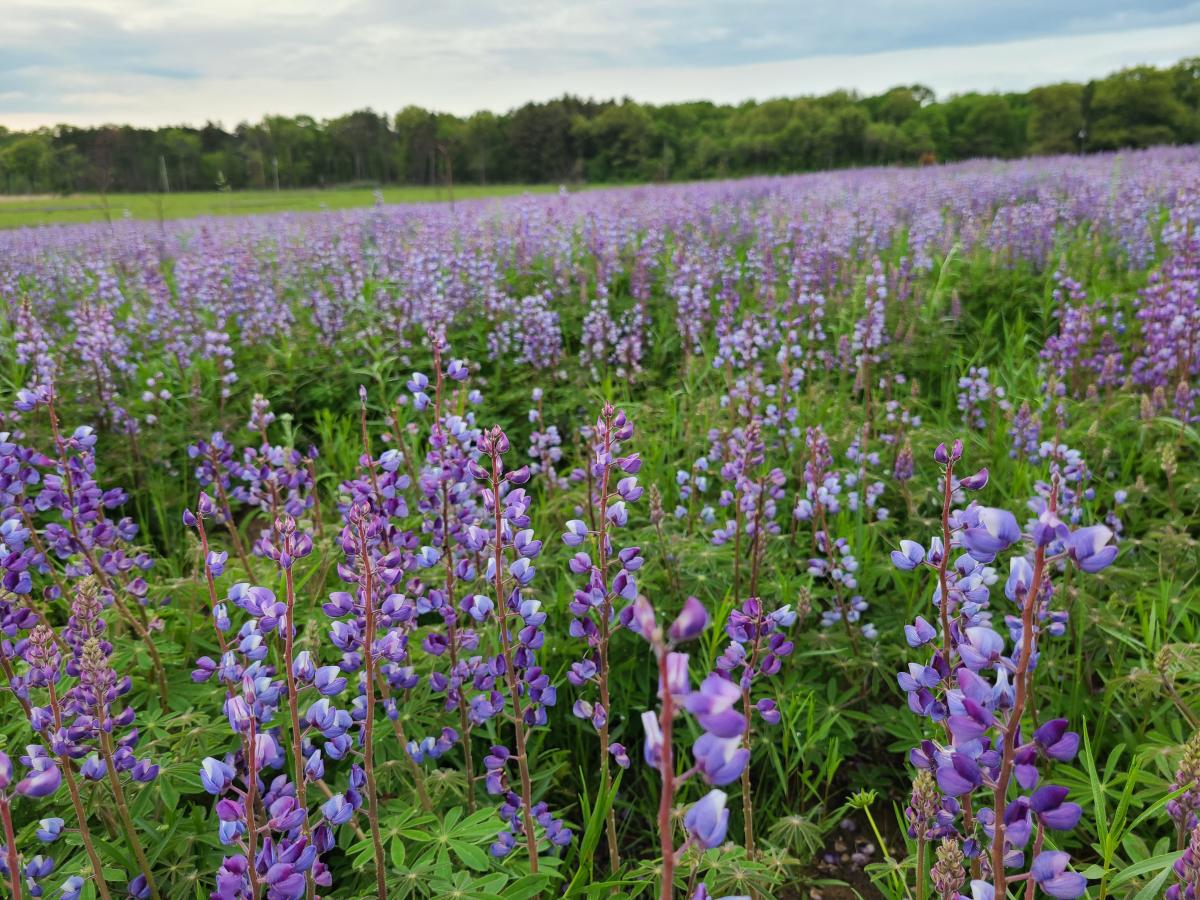 Since our restoration work began, we have seen remarkable changes to the landscape and even more remarkable responses from plants and animals to the restored habitat. Kankakee Sands now provides habitat for more than 772 different plant species, 68 butterfly species, and 247 bird species, and these numbers continue to grow.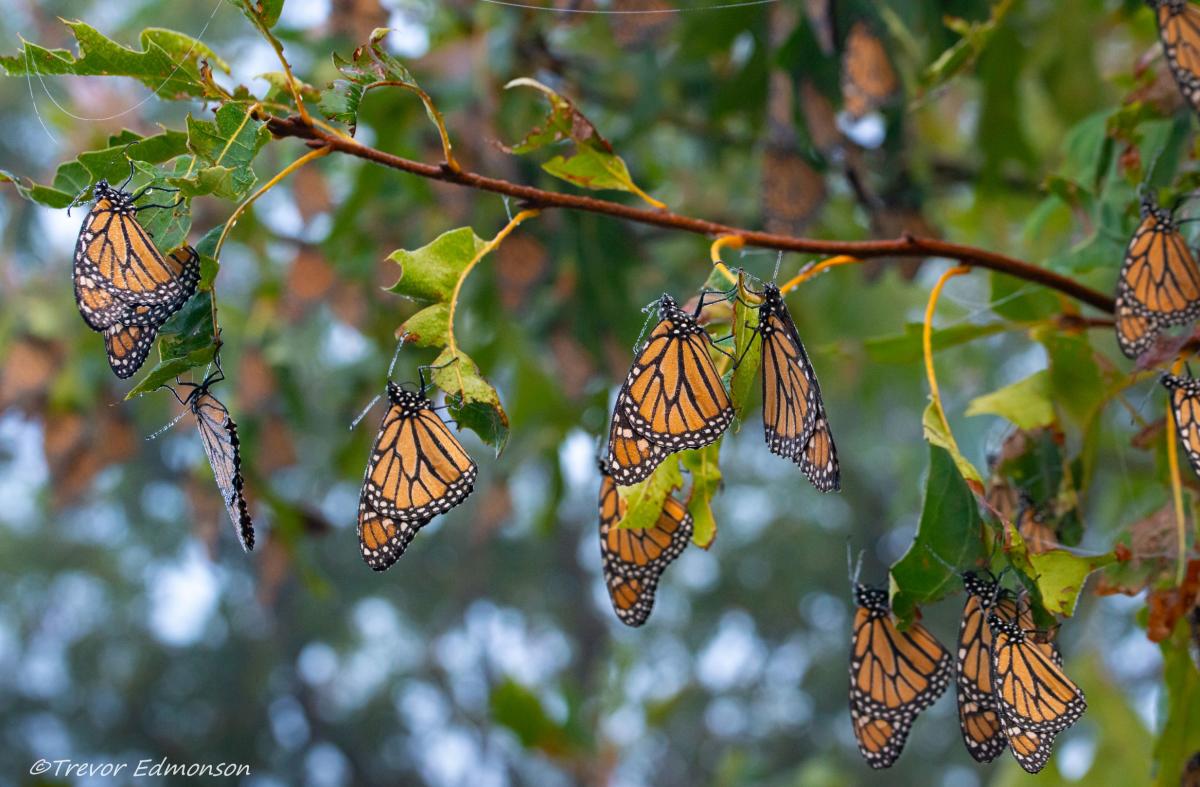 Thanks to all those years of hard work planting and maintaining prairies, woodlands, and healthy waterways, I've been able to see at least twenty-five…
Bison grazing on the sand hills of Bogus Island
Sandhill cranes flying over head
Thousands upon thousands of blue lupines blooming in May
State-endangered Henslow's sparrows singing in the spring
Leopard frogs jumping ahead of me on the wet prairie trail
Dragonflies zooming past as I dip my toes in the prairie ponds on a hot summer day
State endangered regal fritillary butterflies gathering on common milkweed in July
Monarch butterflies nectaring on Joe-pye weed in the fall
Bumblebees collecting the orange pollen from New England asters
Wild turkey crossing the road (there should be a joke about that) at Conrad Station Savanna
School-age children on a field trip hiking the Grace Teninga Trail
Have you seen these too? 
And twenty-five years ago, we weren't sitting and reading these Nature Notes articles. Yet here we are, you and me, connecting over nature that we can enjoy anytime at Kankakee Sands, for free! We did all this together. Us. Imagine that…
Now, imagine how much more we can do over the next 25 years, and the next 25 after that, and the next 25 after that if we can just keep working together, imagining, encouraging, and empowering this generation and the next generation of people to care for and take action to support and protect this marvelous earth of ours. 
---
The Nature Conservancy's Kankakee Sands is an 8,300-acre prairie and savanna habitat in Northwest Indiana, open every day of the year for public enjoyment.  For more information about Kankakee Sands, visit www.nature.org/KankakeeSands or call the office at 219-285-2184.