A date night in the Indiana Dunes area is unlike anywhere else in the state. Couples can take romantic strolls along the 15 miles of Lake Michigan shoreline or hike together on the 70 miles of scenic hiking trails. In the evening, the beach makes for the perfect spot to watch the sunset over the lake. The communities around the Indiana Dunes aren't lacking in romance either. The charming downtown streets, wineries, and dessert shops are sure to make for a memorable date.
No romantic night would be complete without dinner. With so many restaurants to choose from, it might be hard to pick the very best for your special evening. So we asked our locals where their favorite date night spots are in the Indiana Dunes area. The favorite Indiana Dunes area date night restaurant  is:
Chesterton Brewery
The restaurant with the most votes for favorite date night restaurant is Chesterton Brewery. Locals raved about the great food and wide selection of delicious beers. The brewery offers microbrews made on-site as well as a full bar. Besides the great options to eat and drink, locals love Chesterton Brewery for the casual atmosphere, friendly staff, and the many ways they support veterans.
These nine restaurants (in no particular order) round out the top ten date night restaurants locals love:
Aftermath Cidery
Aftermath Cidery's phenomenal ciders and wines paired with their flatbread pizzas make for the perfect casual date. The cozy atmosphere and friendly staff make everyone feel at home.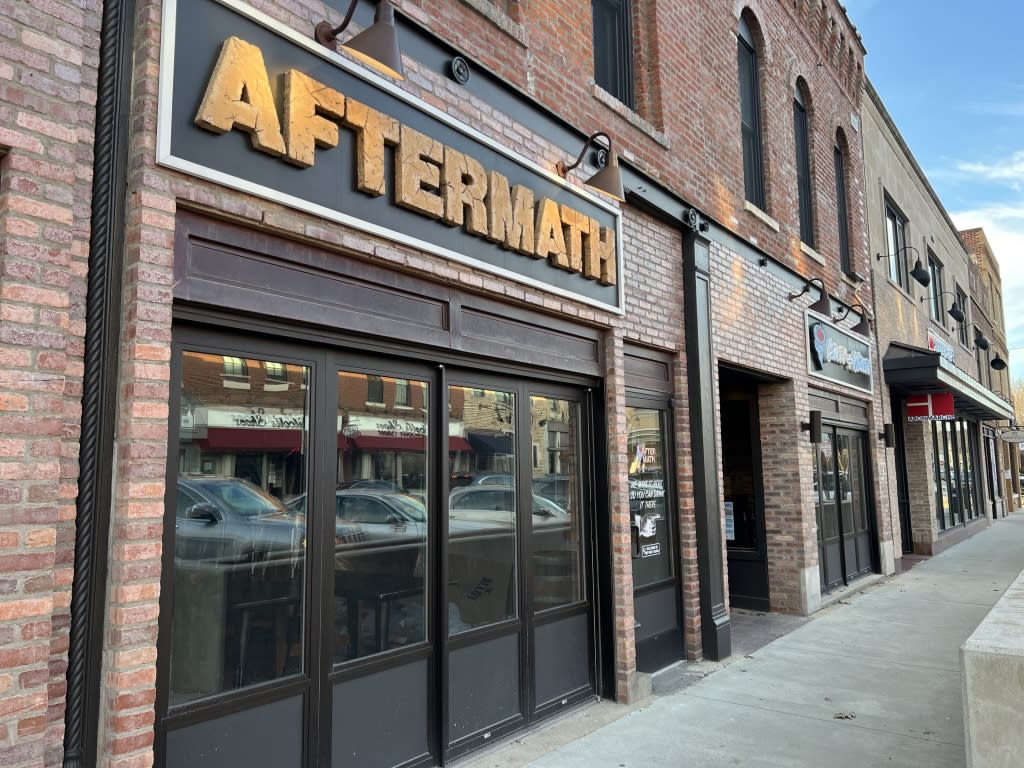 Craft House
Locals can't say enough good things about Craft House in Chesterton. This casual date night spot serves craft beers on tap, specialty cocktails, and desserts large enough to share with your special someone. Grab a couple of stools at the bar or spend some one-on-one time together in one of the nice, secluded booths.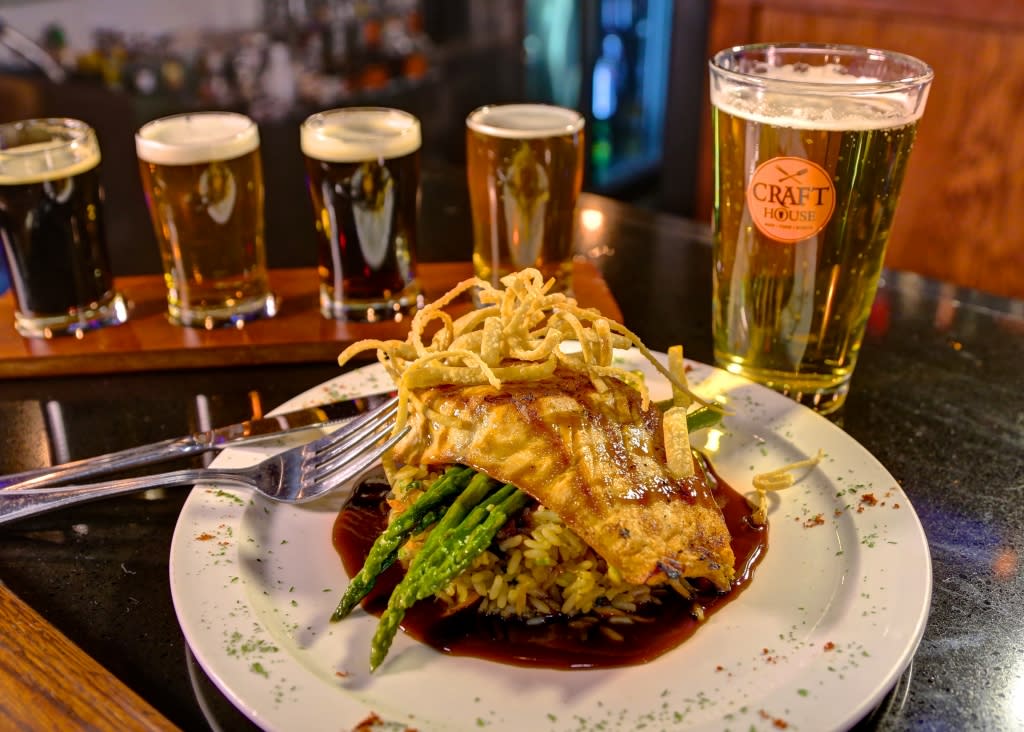 Don Quijote Restaurante and Imports
Dreaming of taking your date to Spain? Immerse yourself in Spanish food and culture at Don Quijote Restaurante and Imports in Valparaiso. Often called "The best and most authentic Spanish restaurant outside of Spain," this is the place to take a date you want to impress. Owners Carlos and Elena serve authentic tapas, paella, desserts, and Spanish wines.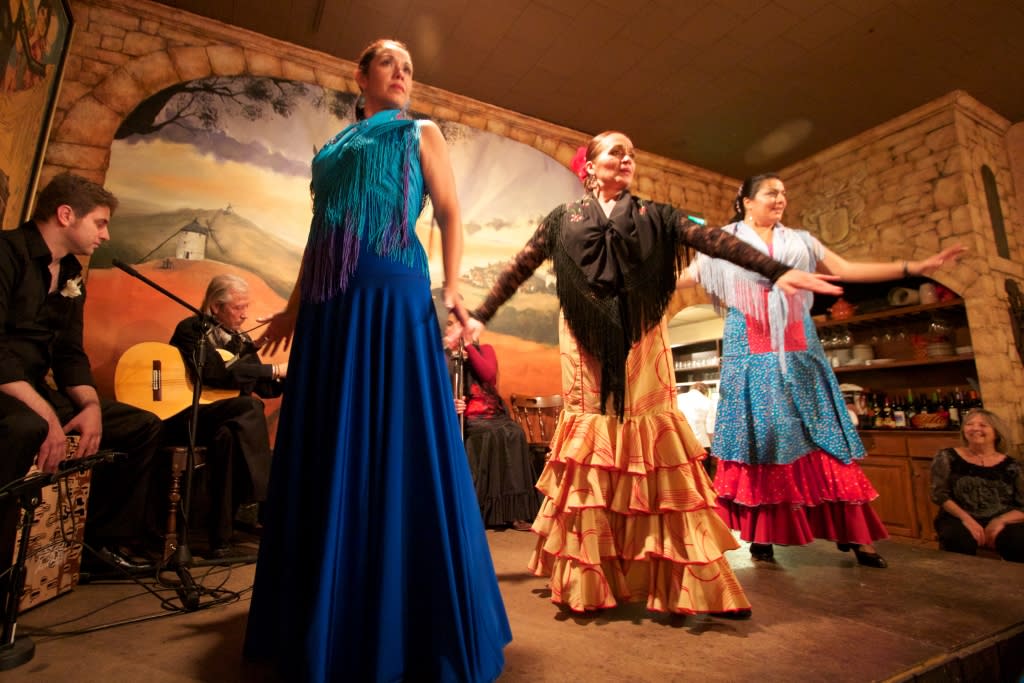 Ivy's Bohemia House
Amy Mackiewicz and Wayne Sydni opened Ivy's Bohemia House in 2015. Amy has over 25 years of experience in the restaurant industry and brings Eastern European tastes to the menu. Her family's polish sausage recipe, handed down for generations, is one of Ivy's specialties. Wayne, a popular area muralist and long-time vegetarian, influences the menu by offering a variety of meatless options.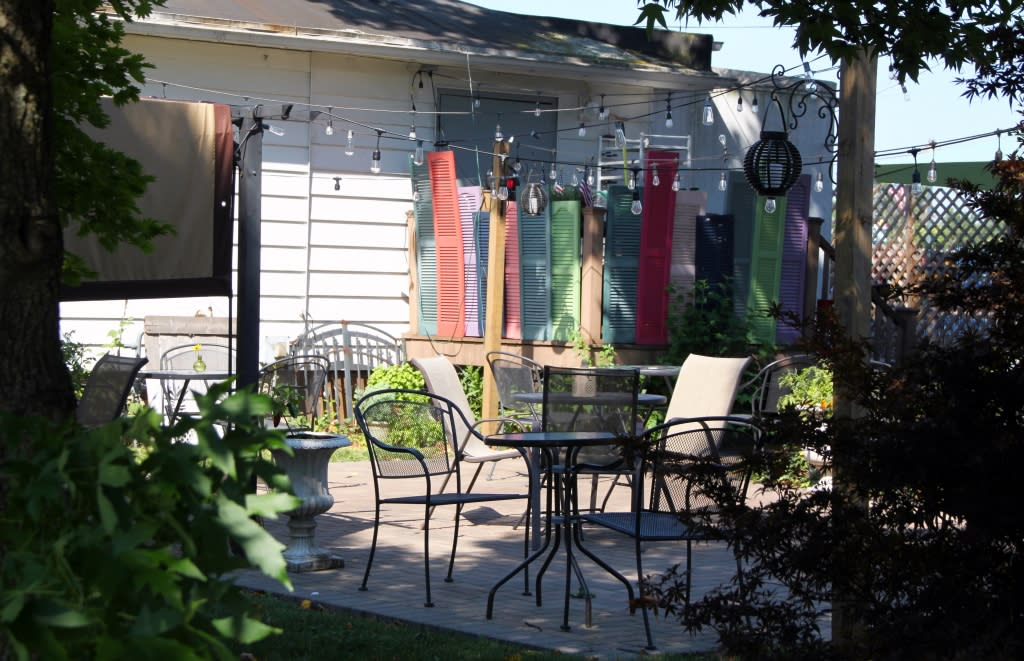 Lucrezia Café
Lucrezia Café has a dreamy outdoor patio with stringed lights and the area's tallest Japanese Maple tree. Locals especially love the atmosphere on the patio describing it as "cool, calming, and beautiful." Lucrezia's cozy interior, attentive staff, and gourmet dishes will make a dinner date feel extra special.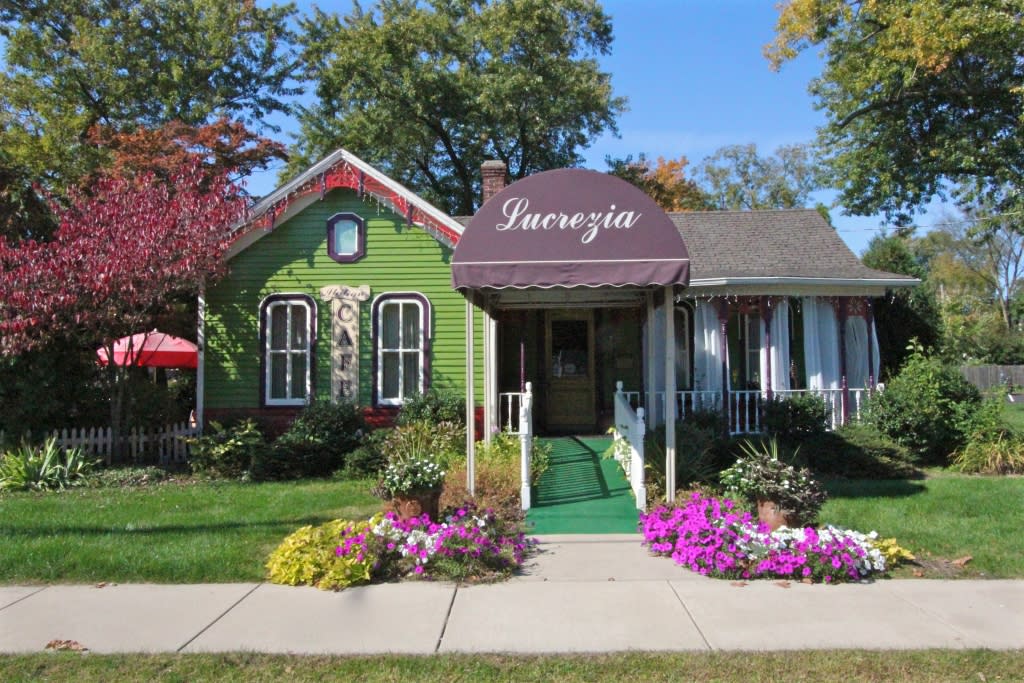 Radius
Radius is a Valparaiso hotspot with its innovative cocktails and live weekend entertainment. The menu is filled with "comfortably cool" dishes with a Greek-American flair. Chef Chris aims to make sure every customer receives only the very best service.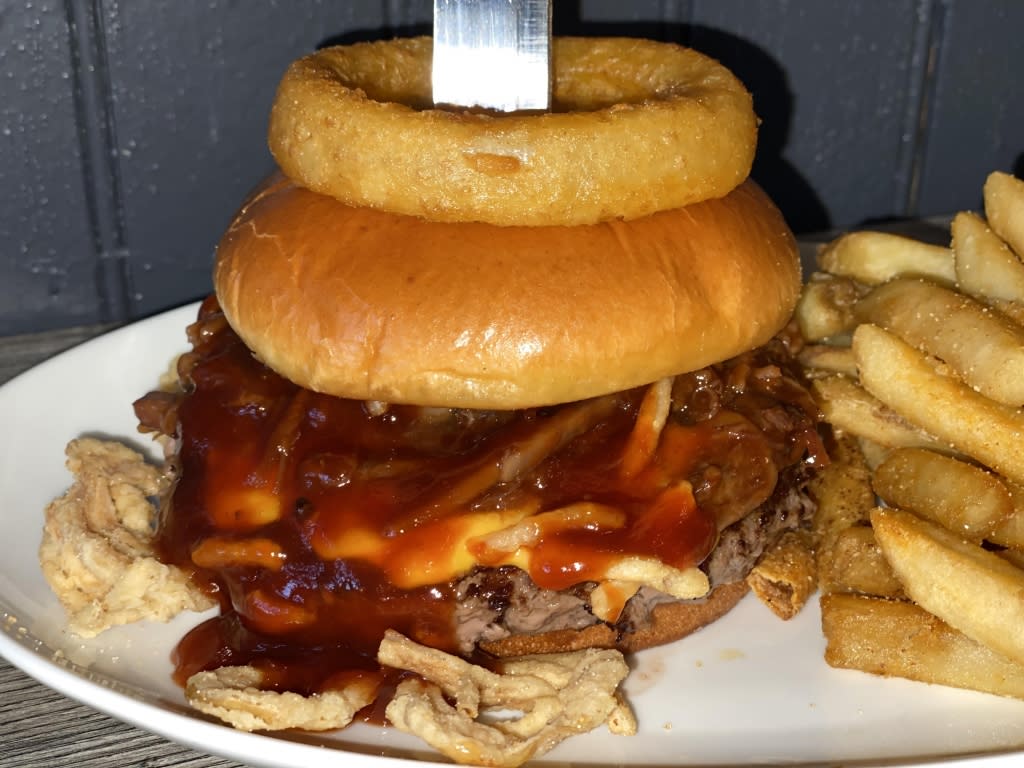 Running Vines Winery
Does drinking locally made wine sound like the perfect date? Chesterton's Running Vines Winery serves wines made right here in Porter County. Their flatbreads and cold plates are perfect for sharing.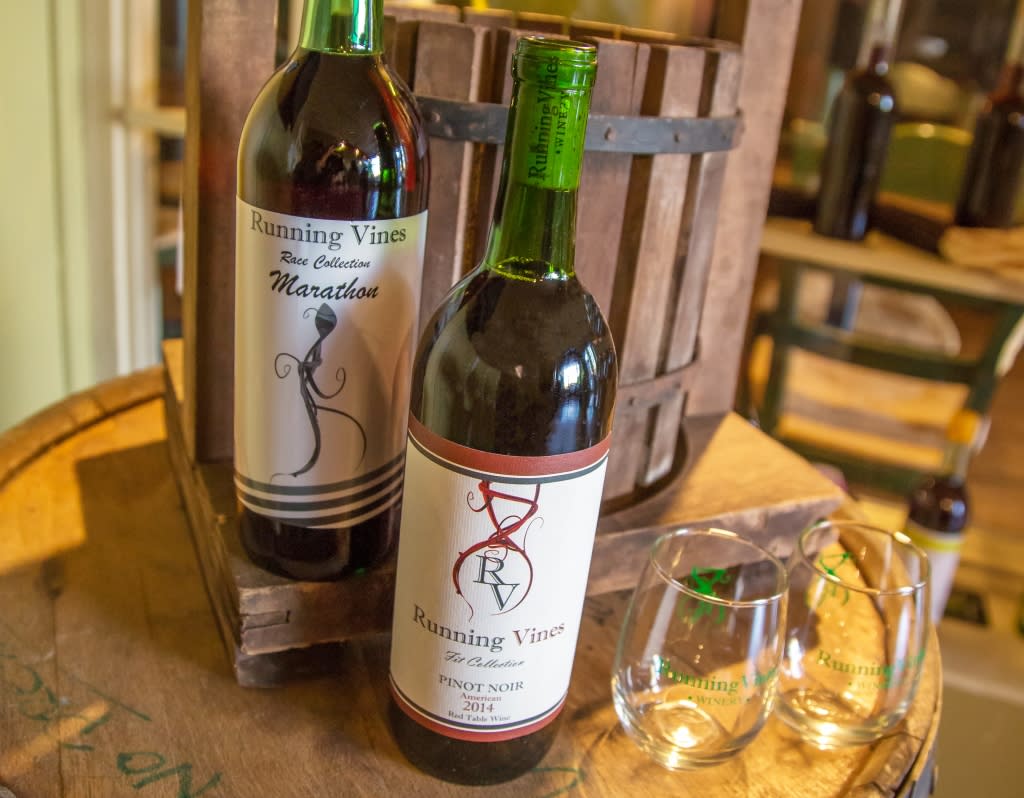 Stacks Bar and Grill
Stacks Bar and Grill's casual library-themed atmosphere is the perfect date spot for the book lover in your life. Eat amongst the book stacks or enjoy the views of downtown Valparaiso from the rooftop dining area. Locals love the vibrant and creative menu options as well.
Wagner's Ribs
Nothing says romance like a rack of tasty ribs. Wagner's award-winning fall-off-the-bone ribs and tasty sides will fill you up and leave you satisfied. This casual date spot is 21 and older.