Food and travel are my two favorite things. Fortunately, my long weekend at the Indiana Dunes satisfied my appetite for both. After flying in on a Friday afternoon from Kansas City, I set out to savor the area's fall beauty, dip my toes in Lake Michigan and walk along its idyllic sandy beaches. But ultimately, I went to eat.
A memorable meal
After stepping off the train in Chesterton, I had burgers on the brain thanks to a lunch suggestion from my seatmate. I armed myself with a long list of researched restaurants and cozy cafes, but I was easily swayed by something called a "Figgy Piggy" from Octave Grill. Grass-fed beef burgers were the claim to fame at this downtown Chesterton eatery—and the "Figgy Piggy" was just one of twelve on the menu. It came with fig jam, capriole organic goat cheese, bacon and greens, and was sandwiched between brioche buns—a monumental meal, to say the least.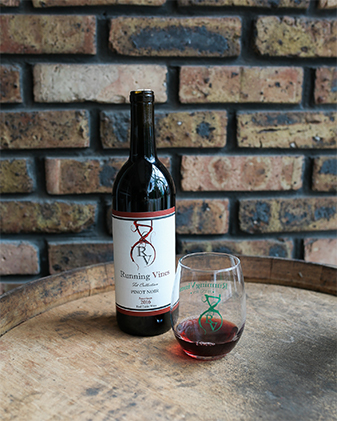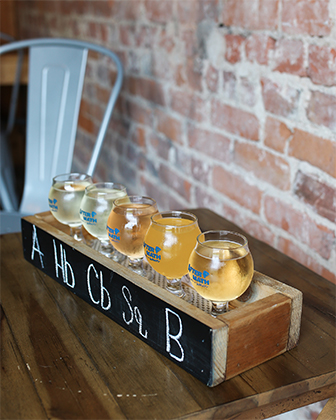 I stumbled upon Running Vines Winery (just a few doors down) after stretching my legs after lunch. I decided to celebrate my good fortune with a wine flight. Among the six I sampled, favorites included a light-bodied Pinot Noir and a Cabernet Sauvignon with hints of black pepper and cherry. I could've stayed for another glass of red, but more adventures awaited.
At Aftermath Cidery & Winery in Valparaiso, another local recommendation, I ordered a flight of ciders. Made from pressed and fermented apples, each sip felt like a comforting taste of fall. The cidery's selection ranged from dry, brut styles, to seasonals, such as the Flare—infused with citrus and clove. I settled in with a Butterbeer, a delicious butterscotch-infused cider and took in the views of a bustling downtown Valparaiso.